Words EOMAC
Dublin was my city growing up. I spent a year living in Manchester when I was a young teen (a city that has a special place in my heart), and a year in Wellington a bit later on (another city I love), but most of my formative experiences were in Ireland's small capital city. It—and Ireland as a whole—has been fun, full of life, happy, sociable, and forward-thinking at times, and at other times, devoid of life, sad, grey, insecure, backward, and unwilling to move forward. The upcoming referendum, for example, has taken so long to be put forward. Repeal the Eighth already! Give the women of Ireland autonomy over their own lives and bodies. The recent Belfast rape trial has also shown that patriarchal attitudes and misogyny are alive and well in Ireland. Many things need to change, but that is a universal problem and a conversation for another article.
Positives and negatives aside, I love this city. Sitting on the east coast—a few hours from Wales, on the Irish Sea—it is a cold, harbour town with a rich history and amazing, genuine people. The whole country of Ireland is still dealing with its past and the insecurities and behavioural patterns that are our legacy—emotional scars deep within the Irish psyche—yet the people and country are consistently buoyed by a genuine thirst for life and a desire to connect with other human beings. We are a wild and fun-loving people, and that wildness is only just below the surface. It breaks free quite easily. That is something that fills me with a deep happiness every time I am back. It makes me realise why I was born an Irishman and all the things I have learnt, and am still learning, from that particular experience.

Dublin was a great place to learn my craft as a musician. Being so small, I always found the 'scene' here to be supportive and easy to be involved with. There wasn't so much competition. Crews, promoters, labels and artists were, on the whole, supportive of each other, and there was a lot of crossover between everyone. Crowds were enthusiastic, loud, wild and incredibly open-minded. In DJ sets, anything and everything went. House, techno, hip-hop, disco, breakcore, gabber, noise—everything was received with open and willing arms in my experience. If there was a sense of fun and playfulness to it all the better, unlike larger, more established music scenes and cities where expectation and hype severely dampens that sense of adventure and the unexpected.
When I decided to commit to music, Dublin and the people involved in the music scene there were a huge part of my journey. Immensely supportive and fun, I learned and gained so much from being there. This is a personal account of my time growing and learning in the musical scene and life in Dublin, and some pivotal moments along the way….
1993 – 1998: TEENAGE EXPERIENCES

My love of electronic music and raves was informed to a large degree early on by my older brother and his relationship with Sunset FM, one of the main (and only) pirate stations in Dublin in the early '90s. We didn't have a pirate radio culture like in the UK, but there were a few stations. My brother introduced me to Sunset FM and in turn lots of early '90s hardcore, house, and techno.
My favourite act of all was, like many people, The Prodigy. The energy and the rawness. They used to play in Dublin on New Year's Eve in a cavernous venue called The Point Depot. (Now renamed and rebranded by a faceless, soulless corporation, but Dubliners still know it as The Point.) I finally got to see them on NYE '95 / '96. It was a huge moment for me. As I walked into the venue earlier in the night, the DJ was playing Robert Miles' "Children" and I felt like I had arrived. It was one of those moments every teenager experiences when he or she begins to get a sense of themselves, a sense of their world apart from their parents or elders or teachers, a sense of who and what they might become.
I was blown away by the whole night, the opening of which can be found here:
1998 – 2002: UNDERMINE & THE UNDERMINE DJS
The first real musical 'moment' for me—apart from the above, learning piano and music theory at school, and dreaming of DJing at raves when I was a teen—came when I was 18 and joined my first band along with Dara Smith (now Arad, my longtime musical partner in Lakker), and our friends Phil and Gav. We called ourselves (:undermine:). We had a few releases, the first on the Irish label Psychonavigation: Stimulus, a compilation of the 'electronica' sound that was popular at the time. Our track was called "Phenomenon." It's probably knocking around YouTube somewhere. There was also a four-track EP on Invisible Agent Records in 2003, along with a compilation on the same label, that featured some of the very first Eomac tracks. It can be downloaded here.
Enjoy 😉
We played a number of successful shows in Dublin at the Temple Bar Music Centre, The Village, the Olympia, and the second DEAF Festival at the Guinness Storehouse in 2003. Also around this time, myself and Dara started DJing together as the 'Undermine DJs'; we would use four decks and a little keyboard synth. Our crowning achievement was doing a live turntable score to Ron Fricke's film Baraka in a bar called Bodkins in October 2003 (where Decal had been running their 'Bleep' nights).
Another memorable night was playing upstairs in the Thomas House, a tiny pub in the city centre where Andrew Weatherall had agreed to play after he had played at a much larger venue down the road. We were warming up for Weatherall, watching the queue get larger and larger below us out the window. There was only room to dance on the tables by the end of the night. A common occurrence in that venue.
(:undermine:) split up in October 2003 amid 'creative differences' after our final performance at DEAF, but myself and Dara decided to keep working together, and thus Lakker was born.
TBMC + DEAF
Two hugely important places in my experience were the Temple Bar Music Centre (TBMC) and the Dublin Electronic Arts Festival (DEAF). We played most of our (:undermine:) shows at TBMC, and I witnessed many an amazing gig there as I developed a deep love of electronic music. Plaid, Two Lone Swordsmen, Squarepusher, Ambulance, Decal, Mike Dred, Cylob, DJ Mad Dog Wallace, Bola, Skam Records, Mike Paradinas, Speedy J…. The list goes on. Most of them promoted by longstanding Irish promoter U:Mack. A bit of a legend in Irish music.
My favourite show I ever saw there was the Rephlex Disco Assault System headlined by Aphex Twin in 2000. There was a funny story behind how it came together that you can read here. Also on the lineup were Cylob, Mike Dred, Rephlex Master Control, and The Alpha Incident. I'll never forget Aphex Twin headbanging to gabber at the end of the night, after having spent most of the night hidden behind the turntables. The place erupted.
Aphex played again the following year. I missed that one, but there is footage online to give you an idea of the venue and vibe:
DEAF was a huge part of the Dublin electronic music landscape between 2002 and 2009. It was a large-scale music festival that spanned many genres and avenues of electronic music, from the dancefloor to experimental sounds. The idea was to put Dublin on the map with an event that would sit alongside festivals like Sonar on the global festival calendar. It looked like it would do that for a while too, but due to logistics, venue problems and an all too common problem of the Irish government refusing to adequately fund progressive arts (see: Sunil Sharpe's Give Us The Night campaign for more backward thinking from the Irish government), it only lasted for seven years. But for those years, and for the people who experience it, it was a very special time.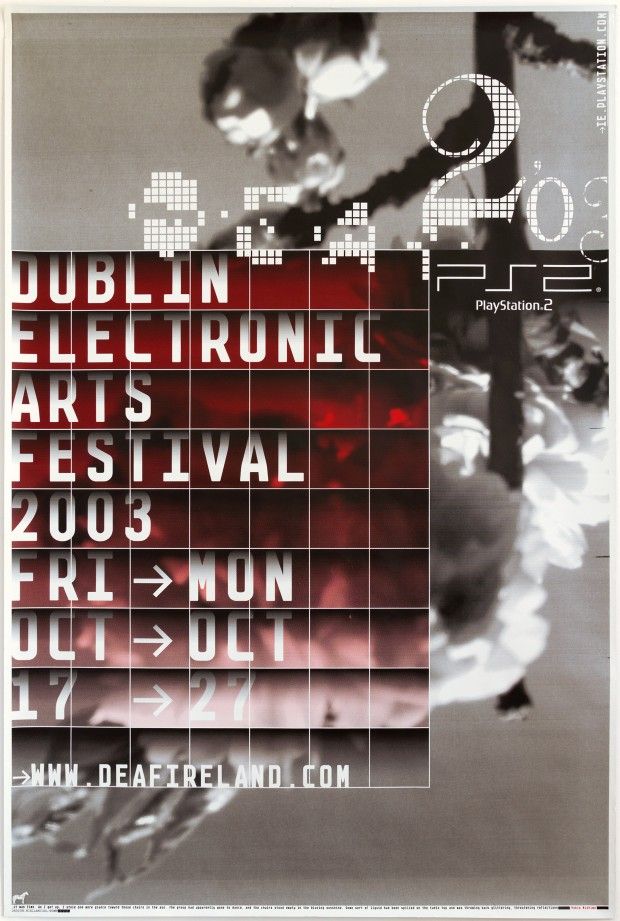 Masterminded by Eamonn Doyle and the team behind D1 Records, it brought together the cutting edge of local and international artists. The first two editions were at the massive Guinness Storehouse building—an amazing multi-floored venue—but sadly subsequent editions had to move to smaller more spread out venues due to logistical problems.
DEAF is an amazing and essential chapter in Irish music history.Here are some links for anyone wanting to check out more / take a trip down memory lane:
DEAF 2002
DEAF 2003
DEAF 2008
DEAF 2009
THE THOMAS HOUSE + MOLLOYS
A mention must also go to two bars, both on the same street in Dublin's city centre, both within a minute's walk of each other: The Thomas House and Molloys.
The Thomas House was an old, shabby pub with a bar running along the left hand side of the room and a few tables and chairs on the right (where the above-mentioned Andrew Weatherall gig happened). For some reason they allowed a bunch of people to take it over on a Tuesday night and blare out techno and electro for a few hours—'Techno Tuesdays'. They would set up turntables and a mixer behind the bar, beside where the bartender would be pulling pints, and a dedicated crew of DJs would play each week. This was where I played my first ever public set. Myself and Arad were regulars here. Later the bar opened up to other crews like Neuromantek, who would play electro and electronica upstairs once a month.
Just down the road was Molloys, another pub, which had a tiny basement which was the home to nights by Alphabetset and Front End Synthetics. These happened on a Wednesday night. Techno on Tuesdays and then electronica on a Wednesday. Actually there was a time in the early '00s where there was a good electronic music night happening every night of the week in various bars across the city.
A Molloys highlight for me was a DJ blasting Hellfish at a Front End Synthetics night to about 20 people (most of whom were sitting down), and hearing Autechre's "Eutow" for the first time.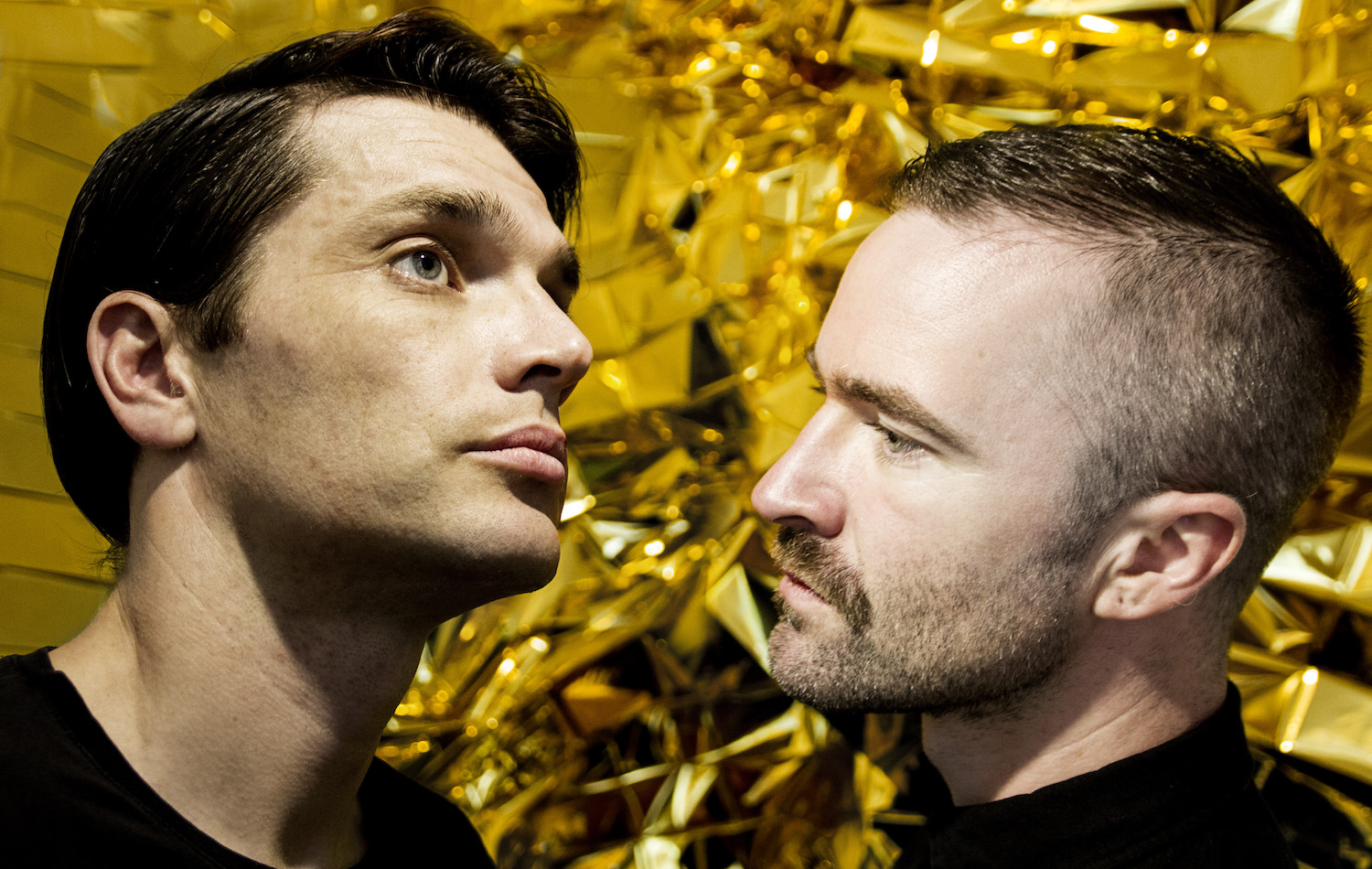 2003 – 2006: EARLY LAKKER

After (:undermine:) broke up, Dara and I went full speed into making tracks as Lakker. We used the same studio we had already set up for the band and we made tracks heavily influenced by Warp, Rephlex, and Planet Mu. For me, these years were spent learning and expanding my musical horizons. Dara had already taught me how to DJ, and now he taught me how to produce and mix music. I had no idea until that point, and my solo experiments—while full of interesting ideas—were sonically lacking.
I was still in formal music education at this time too, but I was becoming increasingly disillusioned with it. That is until I got accepted to a course in Trinity College Dublin called Music and Media Technologies (MMT). This was one of the only places and times in my formal music education that I felt properly encourage to go for it, to try things, to call myself a composer and to simply make music. My previous experience of musical education had all too often been joyless and restrictive. MMT was the opposite. I remember feeling that I was learning everything I ever wanted to learn about sound, electronic music, production and a whole lot more.
Many people involved in electronic music in Dublin in the mid '00s went through this course and it really helped to develop the music scene there at that time. I have to thank people like Donnacha Dennehy, Linda Buckley and Roger Doyle for expanding my horizons and boosting my confidence at this time.
One thing that being in that environment did for me was to open me up to the world of avant-garde classical music. I had heard of composers such as Karlheinz Stockhausen and Luciano Berio before entering the course, but while there I was introduced to all manner of composers and musics—Gyorgy Ligeti, Arvo Pärt, Horațiu Rădulescu, Kaija Saariaho, Pauline Oliveros, spectralists, minimalists, serilalists—all of it mind-altering and incredibly inspiring.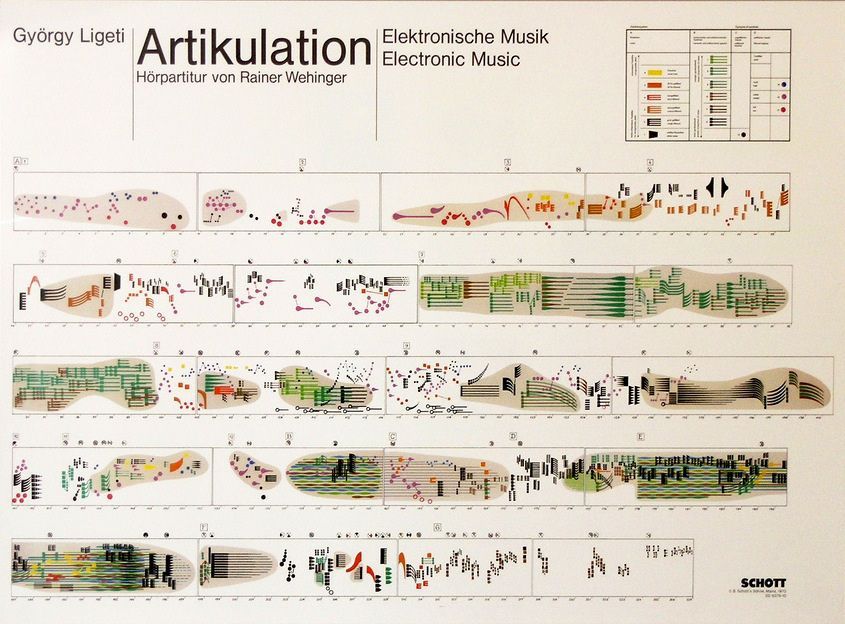 The music that made the most lasting impression though, was Morton Feldman. My friend described it as something like entering your brain through your ears and completely cleaning out your mind, so that everything else sounded horrible afterwards! The first time I experienced a full Feldman piece it really felt like that. I didn't want to listen to anything afterwards. I listened to a lot of Feldman from then on. I actually got to a point where I had to stop listening to him because I didn't want to write any music nor listen to any music that didn't sound like his. It affected how I thought; it really got in there! To me, it sounded so pure, like a distillation of music down to its essence. When you have heard the essence, what else is there? It was a pretty dramatic thought. Feldman almost ruined music for me! (Again, overly dramatic.) But I got over that pretty quickly and realised that the essence is always there, available to us in many forms. There are many ways to access it and many ways to express it…. A year of writing dirty breakcore music brought me back to my senses and made me realise there was so much more to explore and achieve and express musically. Infinite expression.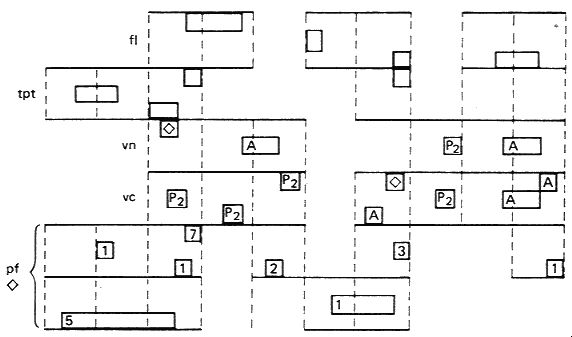 One of my most fond musical memories is experiencing a performance of Feldman's second string quartet in the National Concert Hall in Dublin by the Pelligrini Quartet. This piece lasts for six hours with no breaks. I thought it would be difficult—an endurance test—but it turned out to be quite an amazing and transcendental experience. The moment of silence after the piece had finished, after six hours of incredibly quiet yet insistent music, was like no other musical experience I've ever had.
2006 – 2008: CONTEMPORARY CLASSICAL MUSIC, BREAKCORE & LOMELINDI
After I completed the MMT course I was primarily composing contemporary classical/avant-garde music in the style of Feldman (as mentioned above) and Arvo Pärt, mixed with electronics. But my critical brain became too loud after two years in a masters course where I had to analyze my work in depth. I began to question every musical decision I made to the point where I couldn't write anymore. I needed a break and a different, freer way of working and I found that in Lakker, breakcore, and other projects like my collaboration Lomelindi with Laura Kilty (aka LAIR), which has now turned into the 'noeverything' project. It's ongoing; we wrote a lot of material at EMS in Stockholm last year, which we are developing into several releases. I've also done production work for the Dublin singer/songwriter/producer Square Revolution.
Mainly though, I threw myself into writing and DJing fast, complex, rough, aggressive electonic music—breakcore and gabber, music that I didn't have to think about, that I could experience on a more visceral, guttural level and music that I could have fun with. My heroes at this time were people like Venetian Snares, Shitmat, most releases by Planet Mu, and always Aphex Twin.
Leechrum & Mantua
Leechrum and Mantua were two independent music festivals that happened in Leitrim and Sligo respectively during these years that I played at both as Eomac and Lakker. A fixture on the electronic music festival circuit for a few years, it was a chance to go wild in the green (sometimes muddy) countryside.
Many great Irish and international artists played Mantua. Here's an excerpt from a documentary on the same festival, with our Lakker track "Murderer" in the soundtrack: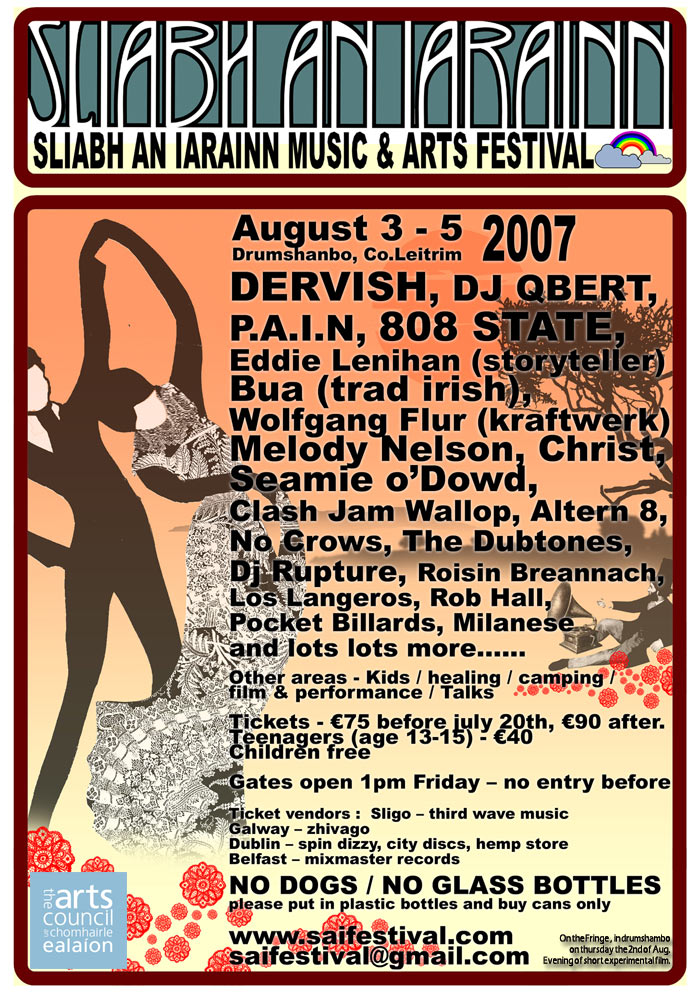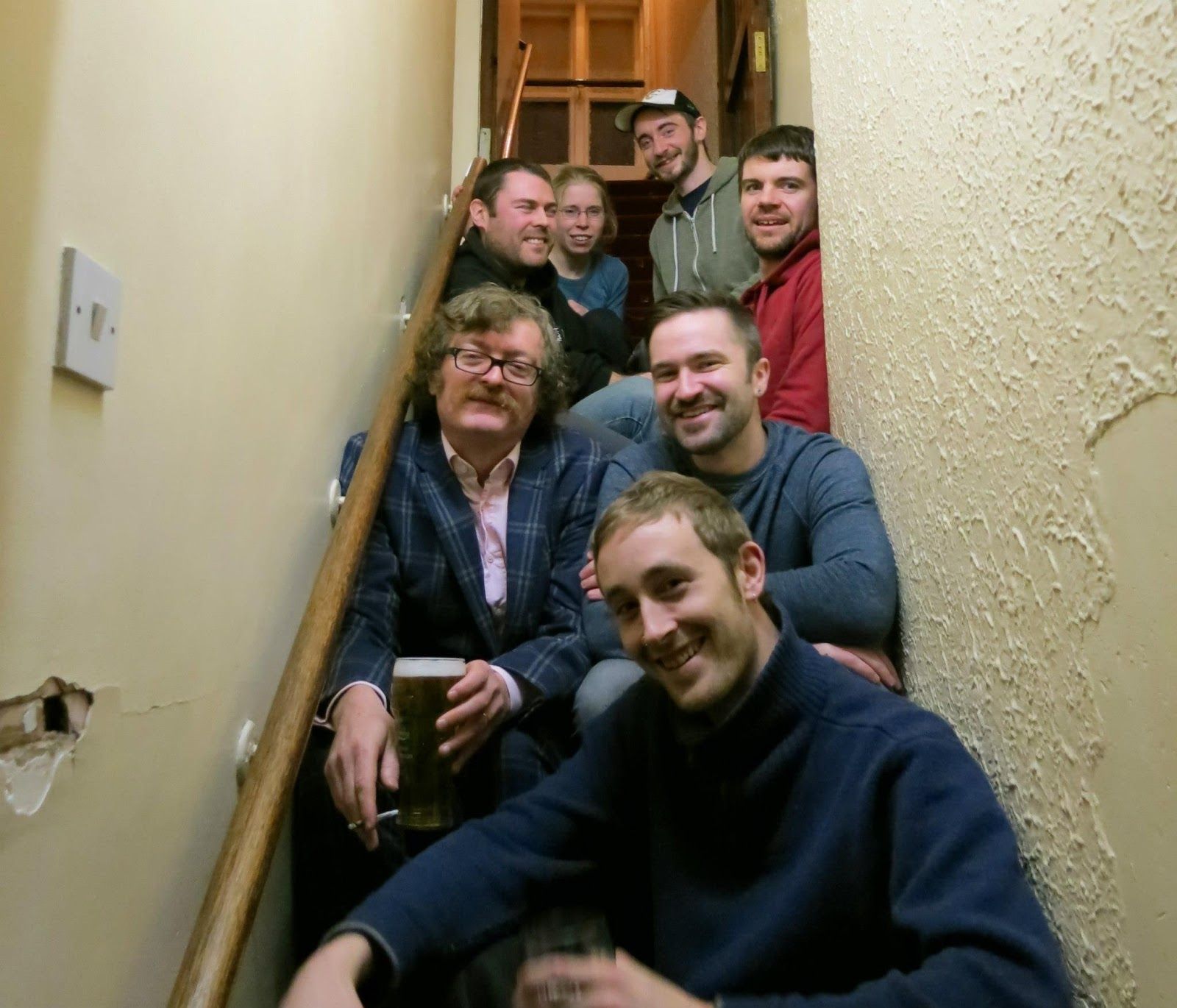 2008 – PRESENT: !KABOOGIE
!Kaboogie was/is a Dublin crew that put on some of the best parties and gigs in Dublin city (and others) between 2007 and 2014, with the occasional show still happening. Its members—Inge, Richie !Kaboogie, Sixfoot Apprentice, Redmonk, PCP, A-Force, and later, myself–are a team of DJs, artists, producers and designers, and all-round decent human beings.
The first party was with Aaron Spectre, Lakker, and Prince Kong in 2006 at a wild little venue called Ice Bar in the north innercity. From there, they grew and grew putting on bigger and better parties and launching a label that put out the first Lakker track to be cut to vinyl, "Unexpected Error," on the 12" compilation Squidge. The label side also released EPs and tracks from Prince Kong, Mad EP, Kansas City Prophets and LRD JXN among others.
As promoters they brought over a varied and wide selection of producers, always on the cutting edge. Aaron Spectre, Bong Ra, Teknoist, Duran Duran Duran, MRK 1, Alec Empire, Remarc, Warrior Queen, The Bug, Skream, Bogdan Raczynski, Lorn, Mu-Ziq, Scratcha DVA, Ms Dynamite, Emptyset, Diamond Version, Defekt, and Paul White all answered the !Kaboogie call. (And I'm sure there are others I've forgotten.) As well as this, there was a weekly club night, radio shows, and affiliated labels such as A-Force's Ghetto Quietly, who released the first ever Eomac track on vinyl, a split 10" with A-Force.

I owe a huge debt of gratitude to !Kaboogie for all they have done for me. I joined with them in 2009 to help organise parties, DJ at the club nights, and to generally be more involved in the Dublin scene. I got in touch with them when I returned from some travels in 2009 and they immediately welcomed me into the fold. It gave me a huge insight into how club nights/parties are run, it gave me my first vinyl releases and experience of presenting a radio show, and most importantly, a platform to practice my skills as a DJ and live performer. It also gave me a chance to be a part of a crew, a family of like-minded people doing something that we loved together, and getting to experience all the joy, frustration, passion, and fun times that brings.
And !Kaboogie are still at the cutting edge. The most recent party they are co-hosting is with Moor Mother in Dublin this April with Joni and Sunken Foal.
Much love and respect to !Kaboogie.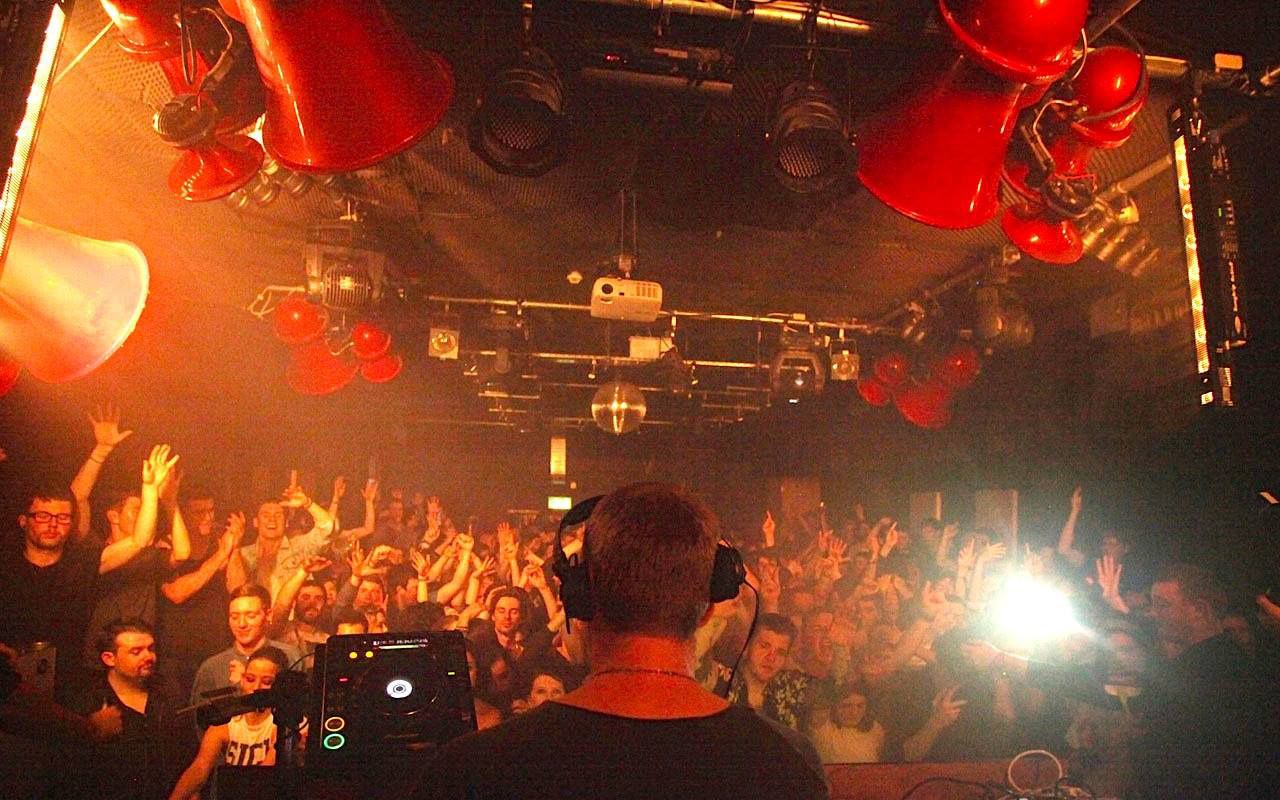 TWISTED PEPPER & SEMORA SPRAOI
Two venues that were prominent for me in this time were The Twisted Pepper and Seomra Spraoi (Irish for 'play room'). The Twisted Pepper was a Dublin club that was open from 2008 until 2015. For a time, it was the only decent club putting on electronic music in Dublin. As such it had quite a family feel and great vibe. At the same time, it became a bit monotonous to go to the same space all the time to hear music. Such are the ups and downs of a small scene in a small city.
Any current, or not so current, electronic music producer or DJ that was performing or touring in those years probably made an appearance in Twisted Pepper. I played there a number of times both as Eomac and Lakker. It was Marcel Dettmann's favourite club. It has a special place in Dublin clubbing history.
Check out some memories here:
Seomra Spraoi was on the opposite side of things to Twisted Pepper. It was an 'autonomous social centre' in Dublin that also closed in 2015. You can read more about about it here. They were generous with the space and had links with !Kaboogie and other crews in the city, so would host parties of electronic (and other) music, often as fundraisers for various causes.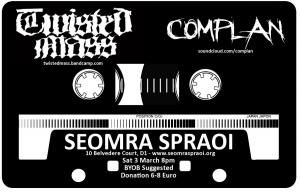 2010 – 2014: EOMAC + LAKKER FULL-TIME
These were exciting years indeed. This is when things started to kick off for my musical projects. After years of hard work and dedication, hours spent in the studio and at gigs, listening, taking part, soaking up as much as I could, things started to go in the direction I had always wanted.
I wrote this track in my small studio in Cabra which really opened things up for my Eomac stuff:
But before that came out, we had been working hard on new Lakker material which found its way into the DJ sets of Aphex Twin, who played three unreleased (at the time) tracks at Forbidden Fruit festival in Dublin in 2011. Some video footage:
He played "Kleure" (a free Bandcamp track that was later re-released by Love Love records), "Pano" (later released as a bonus track to our 2015 album Tundra on R&S), and "Spider Silk," which would come out on Killekill a few months after this set. He then played my Eomac track "Stylised and Desensitised" in Madrid that same year:

It was a huge boost and acknowledgement that something I was doing was working to have someone of Aphex Twin's stature play my music. Like a sign that I was on the right path. It was gave me a deeply personal sense of satisfaction and happiness, as I have always been a fan and hugely inspired by Aphex Twin.
Things moved pretty quickly after this, with releases coming on Blueprint, Stroboscopic Artefacts, and then R&S for Lakker, and Killekill and Trilogy Tapes for Eomac. Momentum was gathering for me to leave Dublin and seek new experiences, challenges and energies.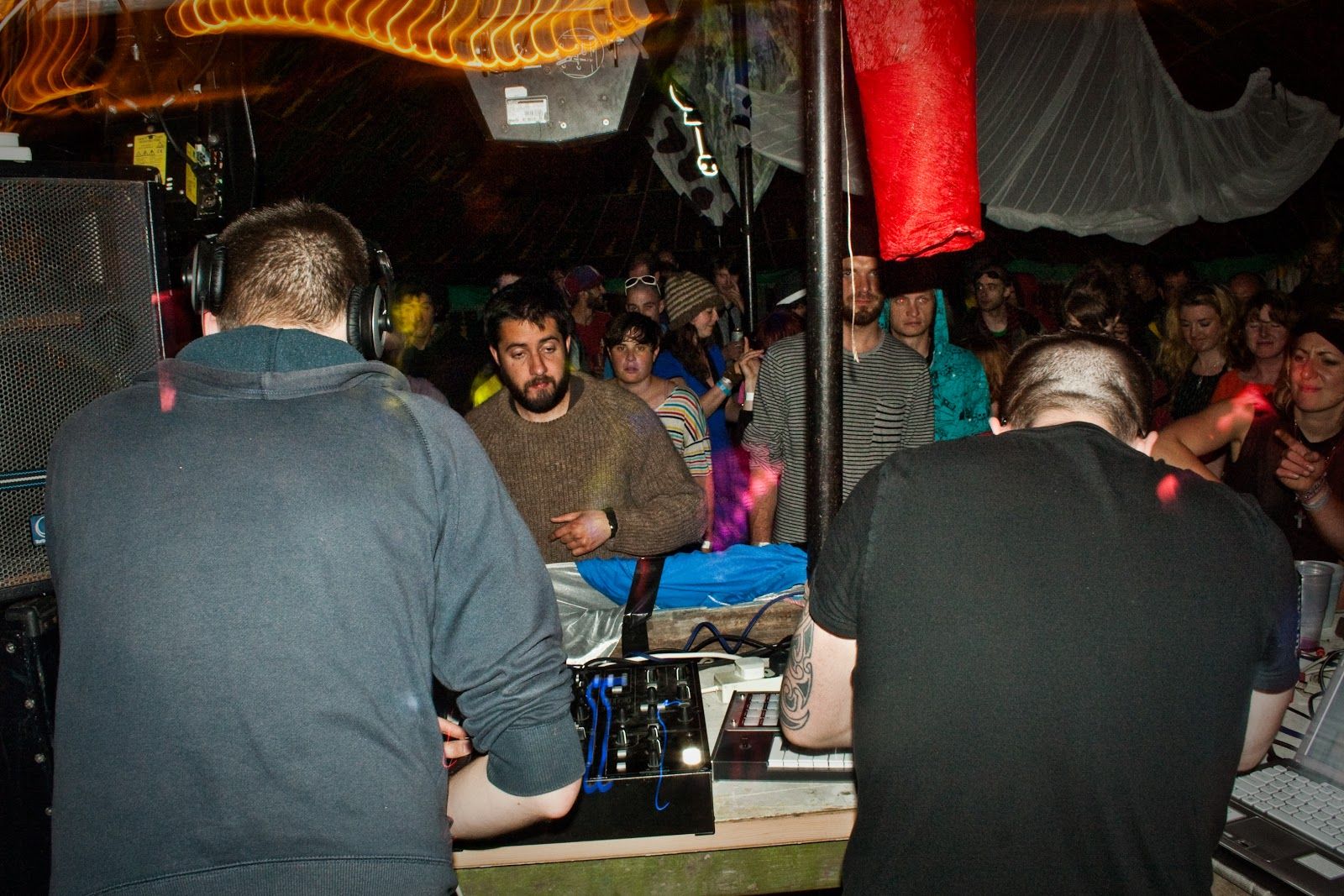 Around this time I had been further developing my skills as a DJ and performer, both solo and with Lakker. I have to mention a particularly special gig that happened in 2010 on Rathlin island off the north coast of Ireland. We played a DJ set as Lakker in the Audio Terrorists tent. A one-hour set. I think it was so special to me because it gave us a sense of the possibilities of what we could do. The energy felt potent. We didn't restrict ourselves, played exactly what we wanted and people responded in a beautiful way. There is a recording here:

We later did an ode to Rathlin island on last year's Eris Harmonia EP on Eotrax:

And it also inspired the video for a free Bandcamp release we did called fmsnw:
One other gig I'd like to mention was an Autechre show that completely blew me away at the Temple Bar Music Centre in 2010. It was the Oversteps tour. I wasn't really into that album; at the time, I felt it was a bit 'tame'. I preferred Autechre at their most obtuse and difficult. But the live show was nothing like the album; it was a mass of rhythms and beautiful, dense sonics. I felt goosebumps all over my body for most of this set. Stunned and mouth agape. There was one point where they dropped into a vicious 4/4 techno beat at around 150bpm. It was one of the best bits of techno I have ever heard. It lasted about a minute before it was swallowed up and Autechre moved somewhere else in absolute mastery and confidence.
This is a different gig, from 2006, but it was also at the TBMC:
2014 – PRESENT: MUSIC + TRAVELS
So that's a little snapshot of some of my Dublin experience. Of course, there were many other amazing gigs, experiences and people than the ones mentioned here, but this is an overview, a glimpse. And I'm sure there are obvious things I have forgotten to include, but memory only serves so well. Sorry to anyone I've left out.
I don't live there anymore. But I come back to visit quite often, to breathe some sea air and recharge in the green nature that surrounds the city.
I left Dublin in 2014 to follow both my musical and my life path wherever it will take me. So far my journey has taken me to many corners of the globe and connected me with many amazing people. I am eager to explore and connect and learn more.
I still feel like I am just getting started.
Eomac's latest solo LP, 'Reconnect', is due out through Eotrax tomorrow. Check out songs from it and the producer's back catalogue below, along with tour dates and several Boiler Room performances.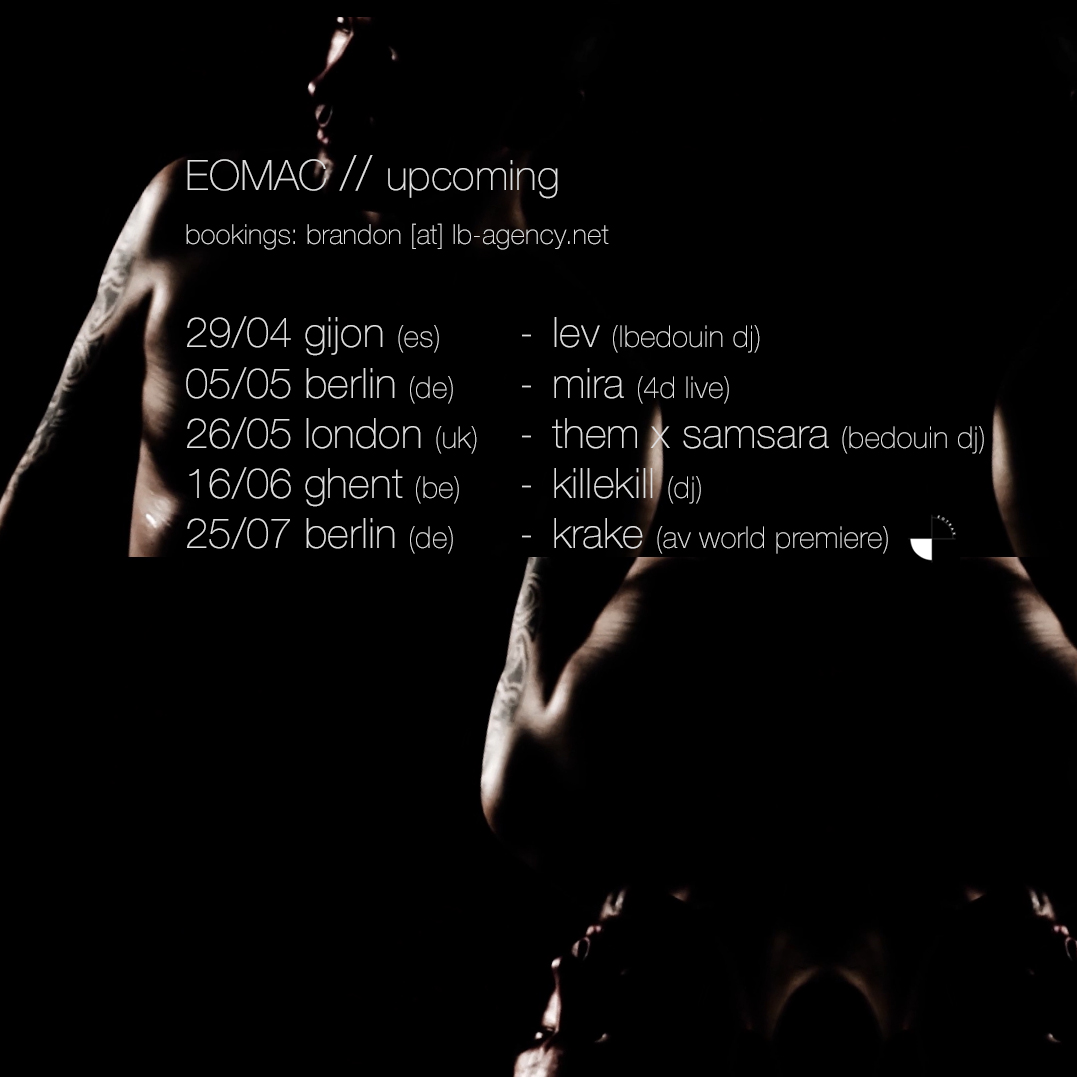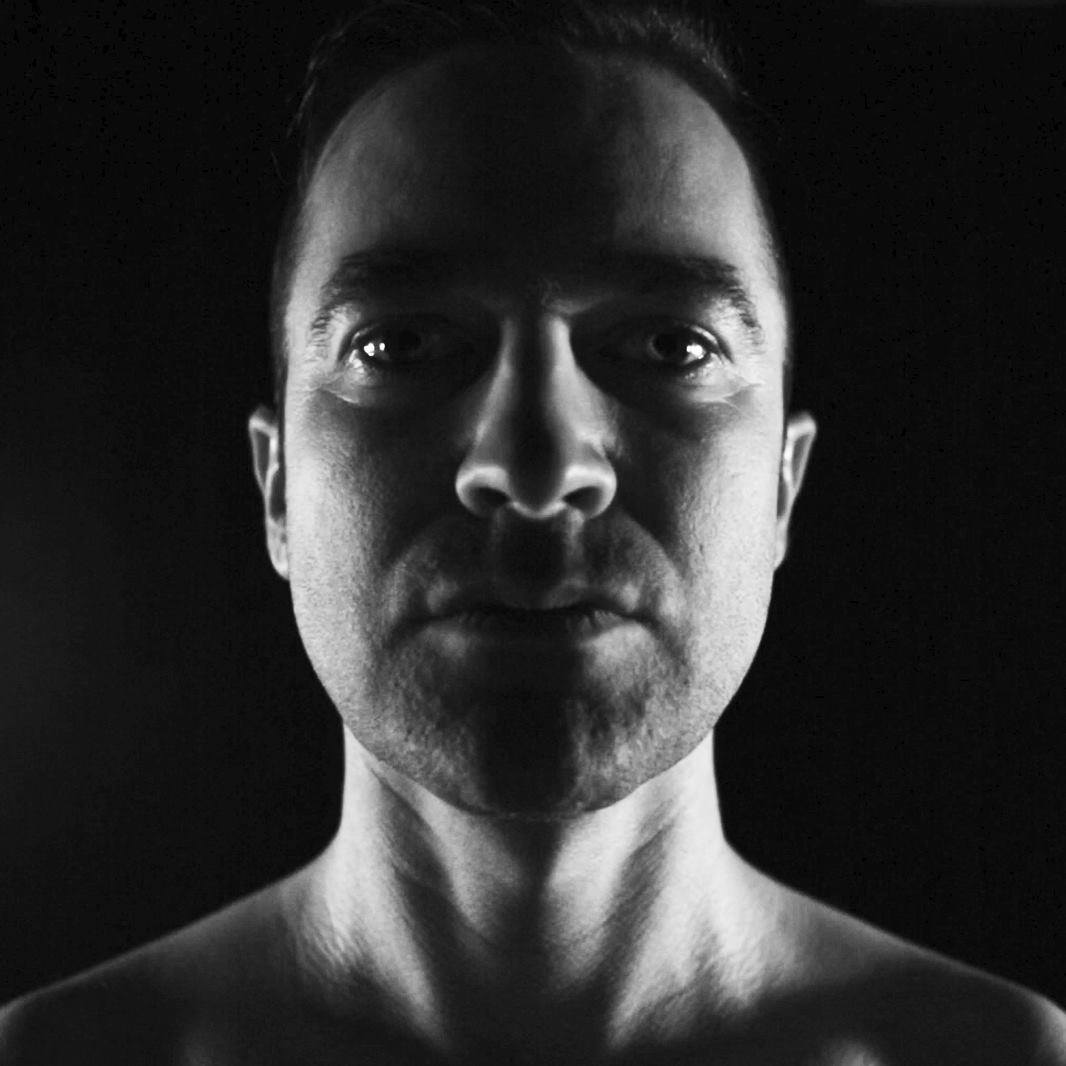 FURTHER LISTENING