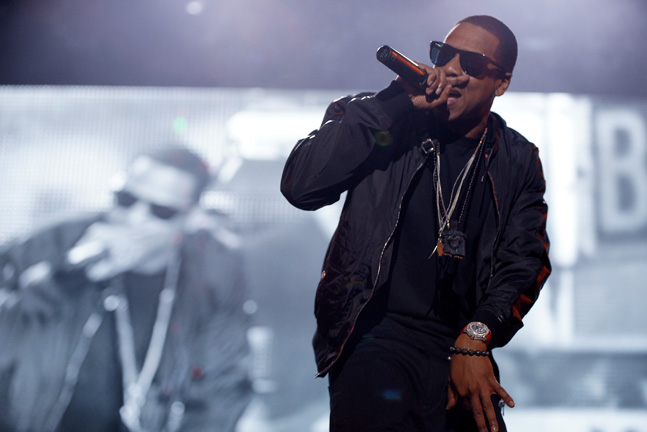 [Photos by Jen Maler]
Should we stay or should we go? That was the question last Friday, as we stared at the storm outside self-titled's window and considered whether Jay-Z, Yeah Yeah Yeahs and Flying Lotus were really worth a ferry ride to a field full of mud and Vampire Weekend fans. Lucky for us, photographer Jen Maler had a hard case full of equipment ready for the rain and whatever Karen O decided to spit at us. Here's what survived all the madness.
Be sure to watch this page for more All Points West coverage throughout the day, including a slew of exclusive backstage shots.