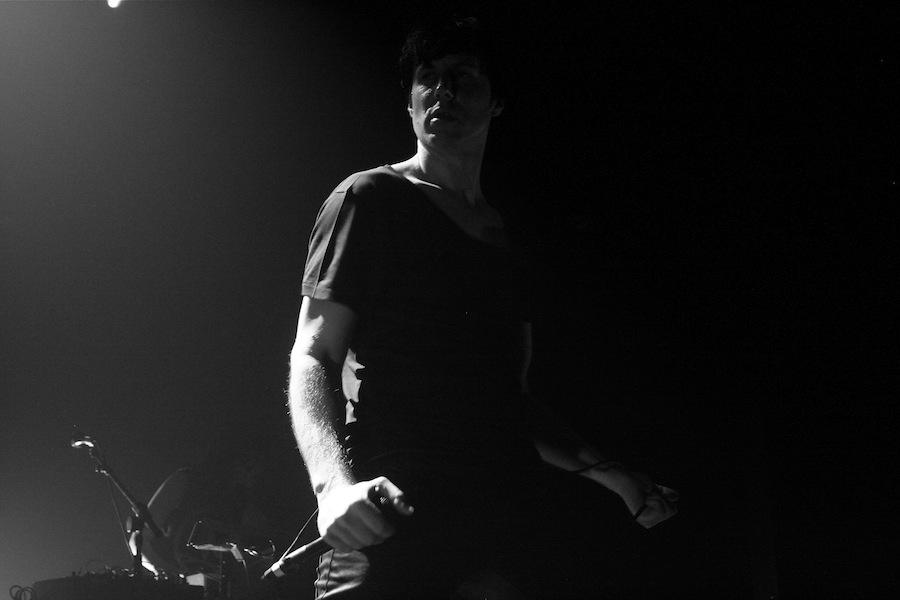 Photos by Andrew Parks
Everyone loves a good "Amen" break, but being pummeled into submission by one over the course of 60 masochistic minutes? Well, that's something that only happens at Atari Teenage Riot gigs.
While some purists have argued that the absence of founding member Hanin Elias–and the overdose of Carl Crack in 2001–means that ATR's current incarnation isn't a proper "reunion," the group's classic digital hardcore cuts ("Into the Death," "Destroy 2,000 Years of Culture," "Start the Riot!") still sounded like the end of the world at 220BPM last night. The reason is simple: instead of taking the typical 2010 route of performing with a laptop and Ableton Live, ATR's three members (frontman Alec Empire, longtime master of madness Nic Endo, and new recruit CX KiDTRONiK) howl their call-and-response choruses, smear a simple sample bank in distortion, and literally tap out loops on a drum machine and tangled mess of analog equipment.
The end result is disorienting to say the least, and an acquired taste since it essentially amounts to an endurance test for the audience and ATR. As opposed to, say, the abridged, half-sung "electro-punk" nonsense of a Crystal Castles set. See what we mean here…