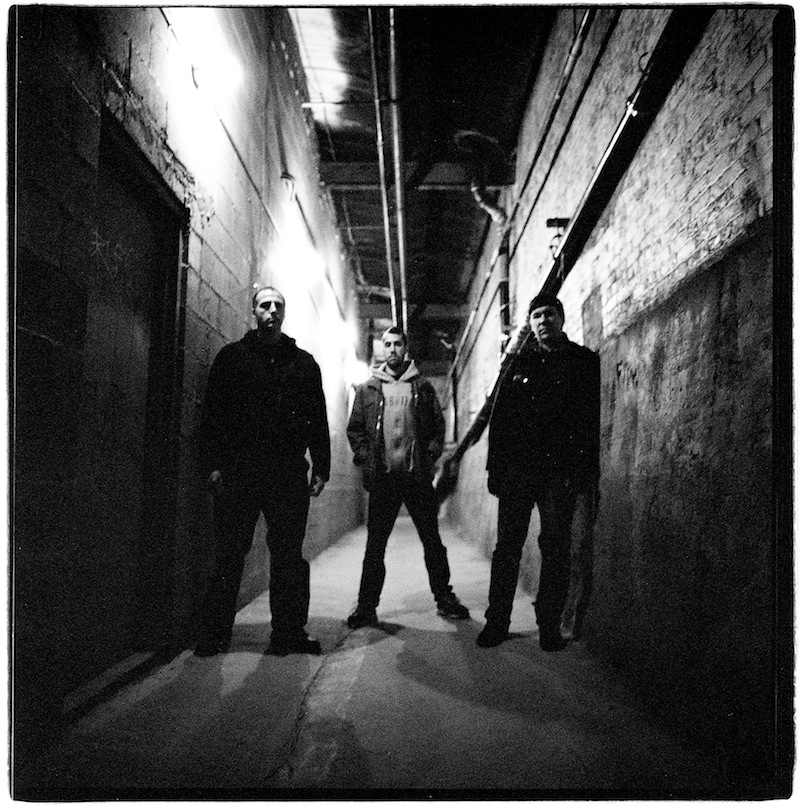 [Photo by J Hubbard]
For more on Tombs, head here. Otherwise, here are the year-end thoughts of one of self-titled's favorite metal bands, starting with a page torn from our new magazine issue…
CARSON DANIEL JAMES (BASS)
Watain, Lawless Darkness (Season of Mist)
The kings of Swedish black metal. This record is haunting and brutal. I heard it just before seeing them play at Maryland Deathfest and was destroyed by the aural assault they unleashed on this record.
Leatherface, The Stormy Petrel (No Idea)
Hands down one of my favorite bands. Leatherface has always had a profound place in my heart and they didn't disappoint here. I actually think it's their best record to date. A lot of bands owe a great deal to Leatherface. These guys are living legends. Frankie Stubbs' gasoline-soaked vocal stylings layered over the melancholy driving guitars is a perfect marriage. This is a wonderfully sincere record. If I had to pick a No. 1 for 2010, it would be this.
Electric Wizard, Black Masses (Rise Above)

A heavy, blissed-out, occult hallucination. Electric Wizard deals in riffs and they are the masters of doom–one of the heaviest bands on earth.
The Secret, Solve et Coagula (Southern Lord)

The Secret destroy, plain and simple. Their Southern Lord debut is a claustrophobic, bile-spitting psychedelic nightmare. Tombs had the distinct honor of sharing a stage with them in Italy. They are some of the finest people I've ever met. One of the best moves Southern Lord has made in quite some time.
Surfer Blood, Astro Coast (Kanine)
I love power-pop hooks and great, honest songwriting. It's hard to stand alone as a band playing populist music, but Surfer Blood have their shit together. Every track could stand on its own as a single. They blend together sounds and take influence from a lot of bands I love–Built to Spill, Dinosaur Jr, Beach Boys, Sparks. Tastefully executed guitar pop from Florida.
ANDREW HERNADEZ (DRUMS)
I don't really listen to new music enough, but this is the new shit. Otherwise, it would just be Thin Lizzy's Chinatown again. And there ain't nothin' wrong with that. One note: why is it that the songs in Crazy Heart are better than the soundtrack versions? This shit happened in Labyrinth and Dancer In the Dark too!
Favorite Records:
Decrepit Birth, Polartity (Nuclear Blast)
Kill the Client, Set For Extinction (Relapse)
Iwo Jima Medkit, 3″ demo CD
Various Artists, This Comp Kills Facists Vol. 2 (Relapse)
Various Artists, Crazy Heart: Original Motion Picture Soundtrack (New West)