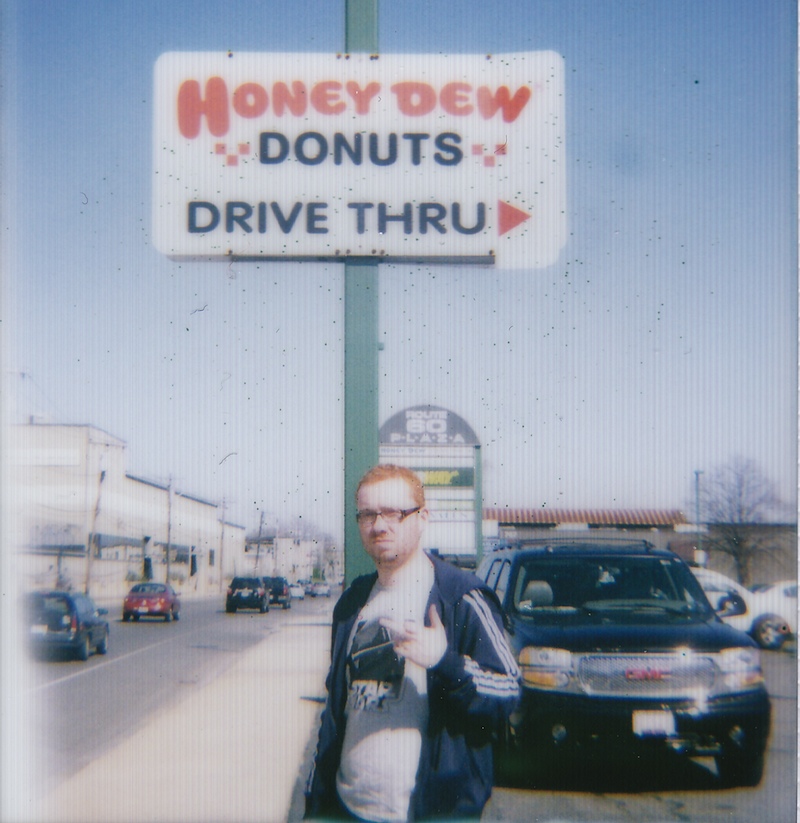 Words and Mix by John Twells
2010 has been an interesting year for hip hop; the genre is still melting in and out of genres thanks to Kanye West's legacy and the man himself released his most widely acclaimed record to date. Some big personalities popped up from (almost) nowhere, and some previously derided ex-stars put in some of their best work to date. Also, shit got a lot slower…
Red Cafe (feat. Fabolous), "I'm Ill" (Bad Boy)
Huge radio tune. I'm sorry, but you can't argue with that break and Hov's shout. Turn this up and you might forget it's winter for a minute.
E-40, "Power Up" (Jive)
Yeah, so Revenue Retrievin' was waaaay too long–and there are gonna be two more installments next year–but when 40 is on, he's really on. I reckon there's an unbeatable single album of tunes in the double album we ended up with, and this track's up there with the best of 'em.
Earl Sweatshirt, "Earl" (Odd Future)
One of the shock discoveries of the year, the Odd Future crew came out of nowhere because they're so damned young. The pick of the bunch for me is Earl Sweatshirt's inventively titled debut, and to top it off, he made it when he was 15. Rape, nazis, cop killing, prescription drugs–this is shit that would make Eminem blush. Don't call it horrorcore though; these are a long way from Necro's disillusioned ghetto grime-rhymes. There is something distinctly suburban about Earl's deconstructions and he's about as punk as it gets. Oh, and the kid can RAP.
Expressway Yo-Yo Dieting, "Untitled" (Weird Forest)
I know I'm biased having released Pat Maherr's music on my own label, but the Bubblethug LP is one of his most defining statements. Taking the initial guidelines set out by DJ Screw, Pat has chopped and screwed these tracks beyond all recognition. It's barely even hip hop at this point, but you can just about grab onto the traces.
Guilty Simpson, "Coroner's Music" (Stones Throw)
Madlib has had one of his busiest years to date with a monthly album series and the regular dribble of insanely monikered album projects. Guilty Simpson's O.J. Simpson isn't for everyone (hello critics), but I love it when Madlib flexes his rap muscles, and Simpson's gruff street raps are the perfect accompaniment.
Black Milk, "Warning (Keep Bouncing)" (Fat Beats)
Calling your record Album Of The Year is asking for trouble, but Black Milk pulls it off with ease. His beats have always been the biggest draw, and here they sound fresher than ever–it might not be mainstream, but there's nothing of the self-conscious drivel the underground became obsessed with on this one.
Erykah Badu, "Fall In Love (Your Funeral)" (Motown)
She's never released a bad record, but New Amerykah Vol.2 was just as good as it should have been, and rarely leaves my listening pile. She's a trooper!
Slum Village (feat. Dwele), "Don't Fight The Feeling" (Ne'Astra)
They might have lost two members in Dilla and Baatin, but SV are still rocking hard on their latest album Villa Manifesto. They don't quite have the shock of the new they had in the late '90s, but who else is sampling Moondog? Exactly.
Big Boi (feat. Janelle Monae), "Be Still" (Def Jam)
I was never a huge Outkast fan, but Big Boi's solo debut has been one of the year's clear stand-outs. There are a few too many skits, but apart from that, it's a flawless listening experience. This particular track is worth noting for the appearance of the very excellent Janelle Monae, who should probably be better known at the moment.
Drake (feat. Young Jeezy), "Unforgettable" (Young Money)
It's hard to talk about 2011 without talking about Drake. Everyone knew he was going to break big with his full length Thank Me Later, but I couldn't have predicted just how melancholy and introverted the record managed to be. Each track is so perfectly formed, and from the first beat or chord you know exactly who it is. I can't even express how rare that is at the moment.
Bun B (feat. Slim Thug), "Ridin' Slow" (Rap-a-Lot)
Trill OG is not a perfect album; far from it, but the on-point moments are stark reminders of how good Bun (and the sorely missed UGK) can be. "Ridin' Slow" does exactly what it says on the tin, and in a year where every man and his dog were slowing things down, it was nice to hear it from one of the originators.
Lil B, "Real Shit From A Real Nigga" (Unreleased)
Love him or hate him, Lil' B has his shit locked down, and 2011 is set to be his year. I first got wise to him on the scattershot I'm Thraxx CD, but things got weird when I managed to hear his ambient rap offering Rain in England. As I've said before, originality in hip hop is fucking tough, but Lil' B manages to do his own thing without even batting an eyelid. This track surfaced just a few weeks back, and samples nu-gazing electronica hero Manual, of all people. Seriously, seriously good music. Go back and download the other thousand or so tracks he recorded this year.
DJ Nate, "Footwork Homicide" (Planet Mu)
It might not strictly be rap, but footwork's influence can be heard echoing through the scene right now. Coming out of Chicago this is a scene built on a dance craze, and the no-holds-barred flurry of samples and rhythms is a refreshing antidote to the locked groove of the mainstream.
Kanye West (feat. Rihanna), "All of the Lights" (Roc-A-Fella)
Despite what the critics thought, I wasn't as floored by My Beautiful Dark Twisted Fantasy as the rest of the world may have been. I like it sure, and I'm glad he's finally getting the respect, but to me it didn't have the meat of some of his earlier work. "All of the Lights" is the standout track, and takes a startlingly chunky footwork-influenced rhythm and slathers over Rihanna's vocals. How can you argue with that, really?
Rick Ross (feat. Drake and Chrisette Michele), "Aston Martin Music" (Def Jam)
I've never cared for Rick Ross much before, and early reports that his latest album was better than it should have been didn't really pique my interest. Until I heard it, that is, and realized it was jam-packed with some of the best rap tracks of the year. He might have just surprised the rap game's obsession with being 'real'.