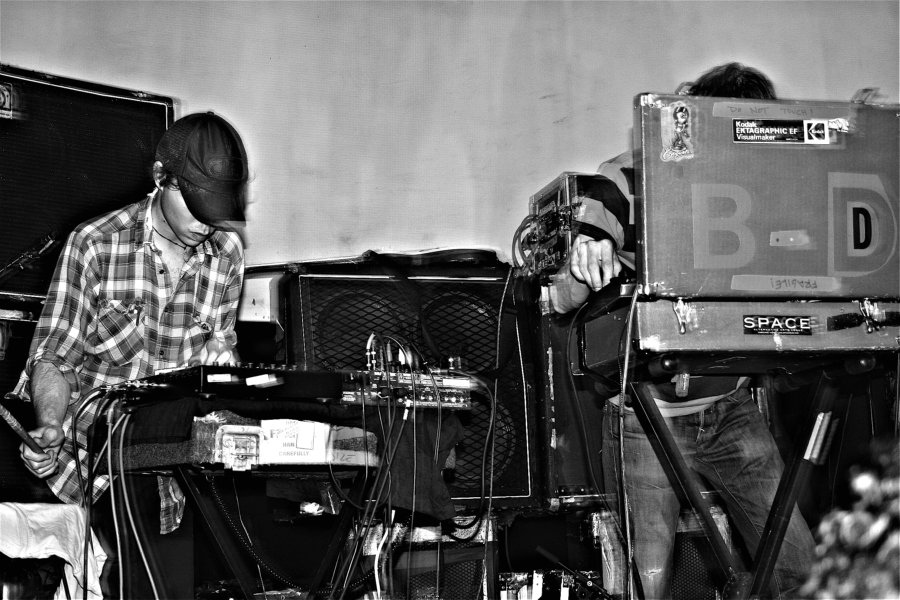 Black Dice have revealed the details behind their sixth album, Mr. Impossible. Due out April 10th, it's their first release through Ribbon Music, the new label responsible for John Maus and Laura Marling's last records.
Here's what you can expect, according to the band's press release:
The album is the soundtrack to a substance-fueled teen basement show on Mars. It explores the uncommon ground between The Seeds punk primitivism, extra-terrestrial throbbing of Funkadelic, and discordant rebelliousness of Royal Trux. The record is informed by countless live performances the group has done worldwide, over its long lifetime. Band highlights from past eras were re-germinated, and grew into a new mutation called Mr. Impossible. Consistent to every era and all of Black Dice's material is an irreverent, aggressive, hand-made aesthetic that simultaneously revels in and reconfigures the whole of popular culture.
A hand-numbered, screen-printed LP pressing is now available for pre-order here, and you can check out an MP3 and video for its first single, "Pigs," below alongside our lengthy Black Dice feature from the first issue of self-titled…
Black Dice, Mr. Impossible (Ribbon Music, April 10th):
1. Pinball Wizard
2. Rodriguez
3. The Jacker
4. Pigs
5. Spy Vs. Spy
6. Out Body Drifter
7. Shithouse Drifter
8. Carnitas
9. Brunswick Sludge