Please ASHLEE, don't hurt 'em
By Aaron Richter
As you all know by now, new releases hit record-store shelves and digital-download services each Tuesday. So every week self-titled presents a new release you'd be stupid not to own (Buy It), one worth checking out if you're the curious type (Burn It) and something you might have heard about but probably should avoid (Skip It). Simple, ain't it?
Buy It
Ashlee Simpson, Bittersweet World (Geffen)
And there you have it, dear readers: the first official, 100-percent guilty pleasure of 2008. Sure, her recent YouTube-captured performance, if you can call it that, on the Today Show re-proved that Ashl33n's an absolutely atrocious performer. But let's get a thank gawd for pitch correction, and another thank gawd for Timbaland and the Neptunes, who provide Bittersweet World's deep anchor. Even stale, overplayed Tim is in fine form, excelling past the bumbling Nelly Furtado effort and his solo joint, though Bittersweet is not quite FutureSexy. Chad and Pharrell nail the infectious summer bounce of "Boys," and the duo swirls a equally fascinating beat through "No Time for Tears," before it turns to bursts of straightforward rock.
With all this proper direction, Ashlee's somehow put together a collection of tracks that touch on the Go-Go's, No Doubt, the B-52s and, fuck, the record even reeks of the Slits at some points. Strangely enough (though understandable if you read the aforementioned musical touchstones), the record sounds strikingly similar to our favorite Kansas City art fags Ssion, except where Ssion frontman Cody Critcheloe toys with, and stretches the limits of sincerity–picking at its absurdity like a scab–Ashlee Simpson seems purely genuine, a bit hilarious considering that she start one of her songs with, "I got a boyfriend / He likes to fight a lot." Though it's still slaphappy good-time listening. Of course, the lyrics are laughably inane. But you're just gonna have to turn off your brain and dance. This one's Bittersweet for sure.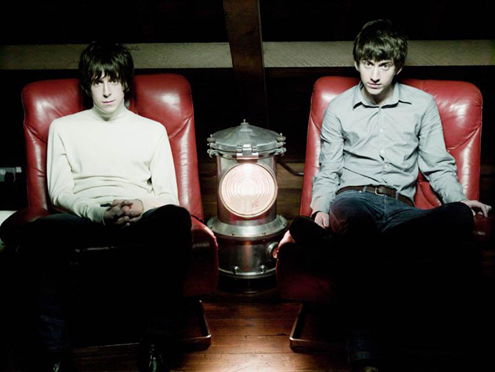 Burn It
The Last Shadow Puppets, The Age of Understatement (Domino)
A worthy import, this collaboration between Arctic Monkeys' Alex Turner and The Rascals' Miles Kane, produced by Simian Mobile Disco's James Ford, also features Owen Pallett (of Final Fantasy fame) conducting the 22-piece London Metropolitan Orchestra. But enough names. With its enormous, cavernous string arrangements, the record is huge and pompous, not off-putting, but intriguing in its excess. The group shows a proper, cultivated dynamic on the soaring "Standing Next to Me," all elements skillfully tucked within the composition, nothing misplaced, everything fitting in line. At the heart of The Age of Understatement is the Artic Monkeys' rambunctious core and Turner's delightful Sheffield vocal lilt. So if you're a fan, you'll probably dig this one as well.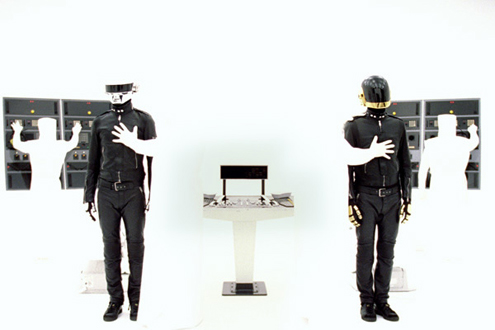 Skip It
Daft Punk, Daft Punk's Electroma DVD (Vice)
Top 10 Things Daft Punk Could Have Done Instead of Making This Movie:
10. Teach Gaspard how to DJ.
9. Create a second pyramid, equip both with real lasers, and battle.
8. Buy Major League Baseball and require that "One More Time" replace the National Anthem, except for Toronto Blue Jays home games (because "O Canada" rules!).
7. Thank James Murphy by presenting him with a 12-foot-tall Statue of Liberty, wearing a Daft Punk helmet, made of cheese.
6. Help Wayne Coyne complete a sequel to Christmas on Mars.
5. Record a song-for-song cover album of Jane Birkin/Serge Gainsbourg, underwater.
4. Collaborate with Miley Cyrus on a Saturday-morning TV show about a kooky free-spirit and her conservative robot neighbors.
3. Build a house, destroy it, build another house, live in it for two weeks and one day, destroy it.
2. Invent the world's most ultimately tasty sandwich, without using bread, mayonnaise, any type of meat or your hands.
1. Become human. Or die trying.