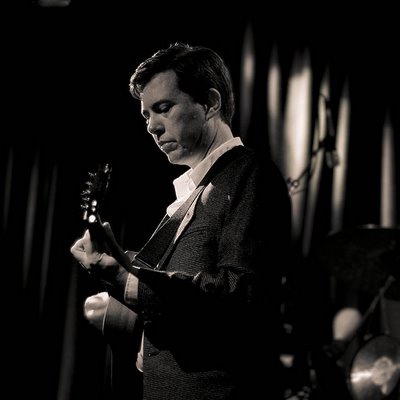 By Aaron Richter
As we all know by now, new releases hit record-store shelves and digital-download services each Tuesday. That's why self-titled presents the following every week: a new release you'd be stupid not to own (Buy It), one worth checking out if you're the curious type (Burn It) and something you might have heard about but probably should avoid (Skip It). Simple, ain't it?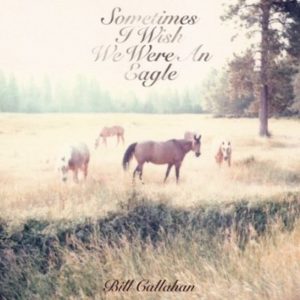 Buy It
Bill Callahan: Sometimes I Wish We Were An Eagle (Drag City) 
If recent press photos can be trusted, Bill Callahan has grown a truly awful beard. Such is the life decision of a man who's lost something or someone. (Or, if you want to take the piss out of it, a man who just wanted to stay warm this past winter.) It might be foolish to assume the singer's latest, Sometimes I Wish We Were An Eagle, was inspired by Callahan's breakup with Joanna Newsom (the first of his thank-yous on his upbeat previous effort, Woke on a Whaleheart–the fourth: her family), though it would be ridiculous to ignore the split completely. Sometimes I Wish We Were An Eagle sees Callahan re-assuming the downtrodden, grave moods of his (Smog) catalog. Letting the cryptic dance with the straightforward, he builds upon themes of separation, loss, emptiness and escape, addressing a "you" character throughout. "I dreamed it was a dream that you were gone," he sings on "Eid Ma Clack Shaw," projecting the emotions within. Whatever's eating Callahan comes to a head on the album's lush closer "Faith/Void." "It's time to put God away," he repeats, sounding content to move on. "This is the end of faith." Cheer up, buddy. You're still a catch–so long as you trim that brambled face fur.
[audio:http://www.self-titledmag.com/wp-content/uploads/2009/04/02-eid-ma-clack-shaw.mp3]
—
Burn It
Silversun Pickups: Swoon (Dangerbird) 
By no means are Silversun Pickups a great band. But the Silver Lake, California, four-piece's sophomore effort, Swoon, works in a pinch when you've misplaced your CD-R of Mellon Collie and the Infinite Sadness. Working under the Secret Machines-ish (and sometimes absolutely correct) assumption that the crushing weight of mammoth volume can make any mediocre song better, Silversun Pickups blast stiff walls of guitar with frontman Brian Aubert bleating sweetly, like Corgan minus the rat-in-a-cage snarl. One listen to the scorching, crisp "Panic Switch," and you can practically hear the major-label saliva start to drip. Or at least the cha-ching of Guitar Hero royalties for years to come.
[audio:http://www.self-titledmag.com/wp-content/uploads/2009/04/05-panic-switch.mp3]
"Panic Switch"
—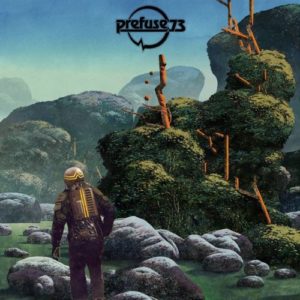 Skip It
Pefuse 73: Everything She Touched Turned Ampexian (Warp) 
When did Guillermo Scott Herren lose the plot? His fifth proper full-length under the Prefuse 73 alias, Everything She Touched Turned Ampexian sprawls 29 tracks in less than 50 minutes. No big deal. We've endured (and from time to time enjoyed) Herren's sensory overload before. But Ampexian glitches out in a fragmented mess. Herren tosses forth shards of promise–"Get 'Em High," "Fountains of Spring" and "Ampexian Tribe of a Lesser Time"–each clocking in near a minute. But mixed among dismissible scraps and longer jaunts, the mood and groove are blown. Not that we're anti-beat-tape. Madlib has controlled the post-Dilla reigns by structuring installments in his Beat Konducta series to flow structurally like albums, with Donuts-like consistency. Herren has the chops, for sure, but his creative path has become too prone to self-indulgence.