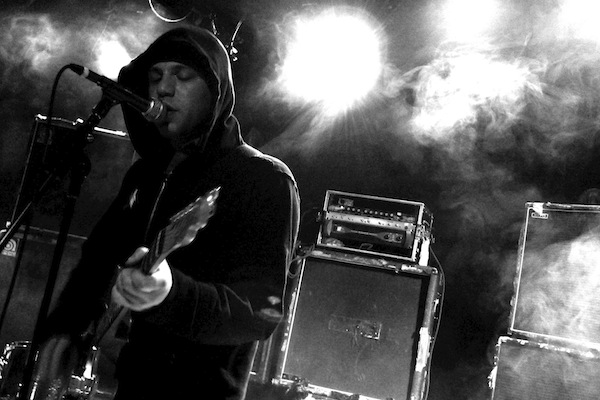 By Aaron Richter
As we all know by now, new releases hit record-store shelves and digital-download services each Tuesday. That's why self-titled presents the following every week: a new release you'd be stupid not to own (Buy It), one worth checking out if you're the curious type (Burn It) and something you might have heard about but probably should avoid (Skip It). Simple, ain't it?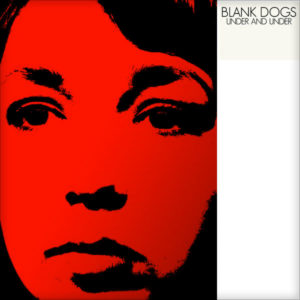 Buy It
Blank Dogs: Under and Under (In the Red)
For a while there, Blank Dogs was a ghost, existing only as recorded music and identity-shrouding press photos. The act was intriguing enough to gain attention (or evasive enough to avoid it). And as his vinyl (and cassette) releases started dropping OOP, the guy was revving up to become some sort of post-punk eBay-'em-if-you-got-'em version of Jandek. But then he started playing live. And giving interviews. And the mystery began to evaporate just a bit. Not that we cared. So long as he continued to churn out music as thrilling as Under and Under. Rich and durable songwriting nonchalantly disguised as thrown-together, lo-fi bedroom noodling, the full-length stabs with scorching Bernard Sumner riffs and brooding tape-deck vocals, letting the art of effortlessness spring vibrancy into basic, unfussy song structures. Emotionally, the album sounds purposefully vacant and cold, its soul shelved or wounded, which is even more powerful when its heart does peep through, however briefly. Blank Dogs has numbed his mythology and begun to excise the bullshit. No doubt his art will benefit.
[audio:http://www.self-titledmag.com/wp-content/uploads/2009/05/10-tin-birds.mp3]
"Tin Birds"
—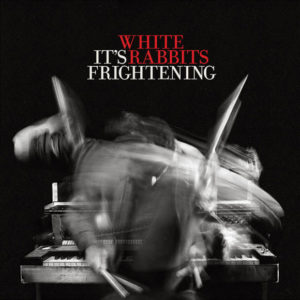 Burn It
White Rabbits: It's Frightening (TBD)
White Rabbits take on Britt Daniel. Or Britt Daniel takes on White Rabbits. Whatever the case, the Spoon frontman's got his producer mitts all over this second record by the Brooklyn transplants. It's Frightening takes its cues from Gimme Fiction–crisp and ultra-precise in its instrumentation yet kinetic and lively enough to hold our attention (plus studio chatter 'cause Britt loves his precious moments!) The similarities are eerie, though not unexpected. (Truth be told, self-titled put on Gimme Fiction to compare the two, zoned out, wrote a few sentences and had to delete them after realizing we'd honestly mistaken which album we were listening to… Professional, right?) White Rabbits have always seemed a product of their proximity to other bands–tour buddies the Walkmen most prominently in the past. But note the plucky guitar tones and chilly smooth vocals lifted from labelmates Radiohead's In Rainbows. Give the guys credit, though, for being big enough fans not to let emulation cloud quality. It's Frightening, however heard-it-before, is as competent an indie-rock record as you'll hear so far this year. The band's debut, Fort Nightly, might have been more fun, but this gives the lads permanence.
[audio:http://www.self-titledmag.com/wp-content/uploads/2009/05/01-percussion-gun.mp3]
"Percussion Gun"
—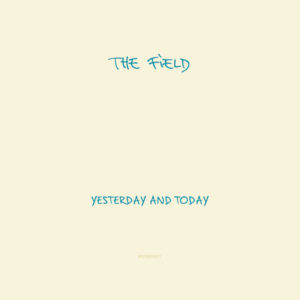 Skip It
The Field: Yesterday and Today (Anti-)
Remember way back in 2007 when we all pretended that trance wasn't totally obnoxious for a brief moment? We danced by thrusting ourselves into the air, twisting our torsos so we landed off balance, drank a ton of free Sparks, yelled things like "I can feel it!" and "Yeeeah!" and acted, in general, like royal E-tards. Wasn't that fun?!?! A blast! Axel Willner led the charge as The Field, a Swedish techno act releasing from-time-to-time-thrilling music on Germany's Kompakt label. The Yankees at Anti- (home to Tom Waits, Neko Case, Man Man and Michael Franti) scooped up the immigration papers for Willner's patience-elongating deuce act, Yesterday and Today, which plops vibraphones into the mix and, on one track, a live drummer (Battles John Stanier). Aside from a gorgeous, desolate cover of the Korgis' "Everybody's Got To Learn Some Time" (hello, Beck)–which plays as if it's slowly transforming into Radiohead's "Nude"–Yesterday and Today plods through much of what you'd have mistakenly expected its impressive predecessor, Here We Go Sublime, to deliver: directionless hypnotism, derailing monotony, UFO-swishing grooves and far too many valleys (not nearly enough peaks). Ignore.