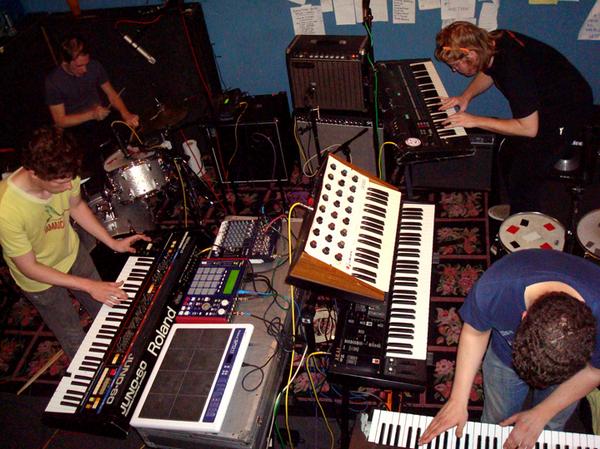 By Aaron Richter
As we all know by now, new releases hit record-store shelves and digital-download services each Tuesday. That's why self-titled presents the following every week: a new release you'd be stupid not to own (Buy It), one worth checking out if you're the curious type (Burn It) and something you might have heard about but probably should avoid (Skip It). Simple, ain't it?
Buy It
Chandeliers: The Thrush (Obey Your Brain)
This disc would have slipped past us if it weren't for Chandeliers' Chicago-area connection to self-titled favorites Mahjongg. The Thrush arrived at HQ in a busted loose-leaf paper sleeve, the band name and album title scrawled in Sharpie across the CD-R. It's hard to tell exactly where the Mahjongg boys contributed, aside from lending some studio space, but the group's influence is obvious. Chandeliers, a four-piece, pluck world melodies and rhythms, blending with stoic, moody synths, revealing an ear for Can, Kraftwerk and Giorgio Moroder. What Chandeliers nail that Mahjongg often struggled with is how to keep the whole thing listenable and accessible. The band's solution is hold back and exhibit excellent self-control. Casual and never sounding pre-programmed, The Thrush hops from cult-chant eeriness ("Mango Tree") to blinky, lively cheer pop ("Big League") to carefree, skittish lounge rock ("Gold Rush") to brooding xylophone jazz ("Bamboo"), but the turns always feel appropriate. Around each corner you're greeted with a welcoming Eno-like warmth that invites you to revisit this disc again and again.  
[audio:http://www.pickled-egg.co.uk/Mango%20Tree.mp3]
————————————————————————————–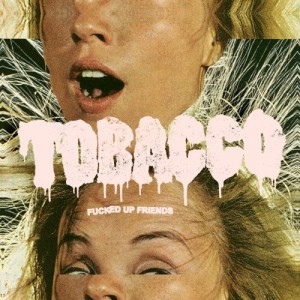 Burn It
Tobacco: Fucked Up Friends (anticon.)
Bias alert: I haven't dug hard on an anticon. album since, well, ever. In my book, the whole catalog is pseudo-brainiac backpack (c)rap for cats who think "Thou Shalt Not Make Sense" is the 11th Commandment or can't get a real record deal. That stupid little ant logo has been like pestilence in my pile of promo CDs, though I'll place any preconceived distaste on pause for Fucked Up Friends by Black Moth Super Rainbow member Tobacco because the bass thwack on this jam just got my dick hard for at least half a minute. Mostly instrumental, the record trudges through clumpy globules of analog synth chirps, whistles, whirrs and loops while the low end pounds away like its possessed by a unholy demon rhythm. Tracks such as "Truck Sweat" and "Little Pink Riding Hood" lock a groove, and you'll hope for an MC's grace (Aesop Rock appears on "Dirt"), but Tobacco tosses out winding synth phrases in the manner that a hectic vocalist might spit a few menacing bars or float a light melody. Listen close and you'll catch echoes of Air, Ghislain Poirier, Stereolab, kung-fu flicks and the glory-days of Def Jux throughout.
[audio:http://www.anticon.com/pr/Truck_Sweat.mp3]
————————————————————————————–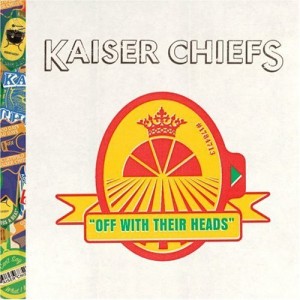 Skip It
Kaiser Chiefs: Off With Their Heads (Universal Motown)
Mark Ronson, god bless him. Dude pretty much owned 2007 with his crisp take on vintage R&B and soul. But he's soaked the fun out of Brit rockers Kaiser Chiefs. Gone is Ricky Wilson's cheeky charisma. Most of his vocals sound as if he's been doubled, tripled, quadrupled out of the picture, leaving behind an automated, emotion-neutral RickyBot 3000. To give the group some credit, Off With Their Heads does contains some peppy, vibrant tracks–"Always Happens Like That," featuring Lily Allen, is gorgeous in its simplicity, "Remember You're a Girl" is an appropriate lullaby, and the cheerful notes of "Like It Too Much" strike like Skylarking-era Andy Partridge–but played at length, the record simply fatigues. Songs gnash too-familiar choruses, and endless, unnecessary repetition tames and tarnishes the remarkable. A riot this album is not.