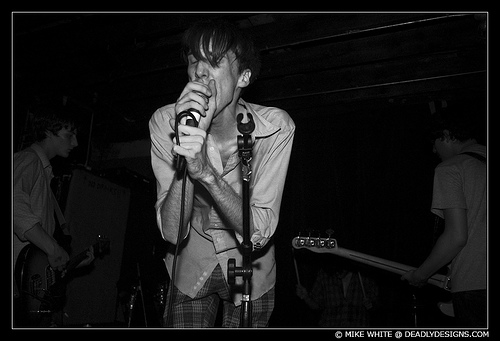 [Photo: Mike White/DeadlyDesigns.com]
By Aaron Richter
As we all know by now, new releases hit record-store shelves and digital-download services each Tuesday. That's why self-titled presents the following every week: a new release you'd be stupid not to own (Buy It), one worth checking out if you're the curious type (Burn It) and something you might have heard about but probably should avoid (Skip It). Simple, ain't it?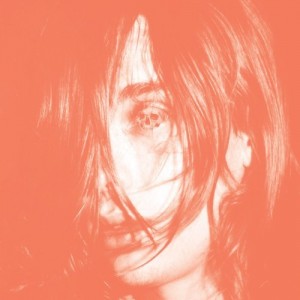 Buy It
Deerhunter: Microcastle (Kranky)
Since the previous Deerhunter album, frontman Bradford Cox has learned an important skill that he sometimes chooses to ignore. That skill is the art of editing. And it has resulted in not one but two albums of the Atlanta group's best material. With Cryptograms, Deerhunter's catchiness was hidden, the song-craft barely recognizable, but Microcastle pars down the fuzz cloud. Cox purrs sweetly on "Agoraphobia," guitars twist and intersect and the drums sound crisp, though the track's most apparent feature is just how much more of the mix you can distinctly hear. Nothing competes. Nothing oversteps. And everything fits just right. Even more so on the '90s-riffed "Never Stops," with its staccato guitar plinks transforming into a soaring wash that never looks to overwhelm yet contains strength in its simplicity. Deerhunter is no longer music to disappear into the depths of. Like an enduring standard, it's music to enjoy, maybe even sing along with.
Microcastle, as most astute listeners know by now, leaked online six months ago. So as an extra, it's packaged with Weird Era Cont. But the nature of dropping a double-disc, Cox shows that he isn't yet perfectly comfortable brandishing the red pen–we essentially get another full-length. What sounds as if it could be a bloated buyer's incentive ploy–or the product of a man who has no idea which songs are his best song–is actually as delicious as the main course. "Operation" is a jerky dance track that nods to The Rapture's Out of the Races EP. It knows it's a little wrong and awkward for its groove, but that's all part of the charm. And based on the timelessly introduced spoken-word confessional of "Vox Humana," Cox is far from dry on fresh ideas and ready to share as many as he can.
STREAM TRACKS FROM MICROCASTLE
————————————————————————————–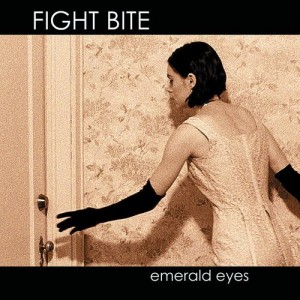 Burn It
Fight Bite: Emerald Eyes (self-released)
If you've ever wanted to rip open David Lynch's cranium, jump inside, mosh around, unplug some shit, rewire a few nodes and explore the dark caverns of his creative psyche, Fight Bite is a band to keep your psychotic impulses in check. Though, if it keeps raining like it has been since this morning, self-titled just might crank this record, jam a handful of Benadryl down our gullet, lie flat in the middle of our office and count how many minutes it takes for the room to eat us alive. And thanks to Casio presets, ethereal female vocals and visages of Stephin Merritt, we'll be smiling the whole way down.
[audio:http://cdn.stereogum.com/mp3/Fight%20Bite%20-%20Swiss%20Ex-Lover.mp3]
"Swissex Lover"
————————————————————————————–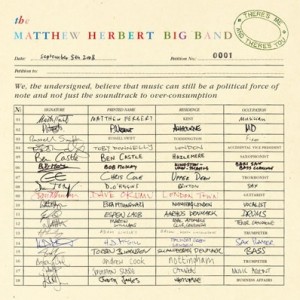 Skip It
The Matthew Herbert Big Band: There's Me and There's You (!K7)
What an absolute waste of production talent. Recreating the sound of big-band jazz is not a bright idea. It's not clever. It's not interesting. Imagine what it sounds like when it's not even done well (as it's botched on this disc). Our only question is, Why bother?