ERYKAH BADU: Steve Jobs' new homegirl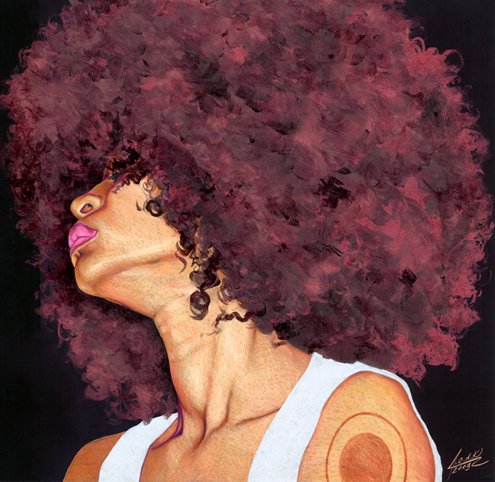 By Aaron Richter
As you all certainly know by now, new releases hit record-store shelves and digital-download services each Tuesday. So every week self-titled presents a new release you'd be stupid not to own (Buy It), one worth checking out if you're the curious type (Burn It) and something you might have heard about but probably should avoid (Skip It). Simple, ain't it?

"Honey"
[youtube=http://www.youtube.com/watch?v=LWtkJIixR3k]
Buy It
Erykah Badu, New Amerykah Part One (4th World War) (Universal/Motown)
Erykah Badu, who once proclaimed herself an "analog girl in a digital world," has hit a creative stride thanks to Steve Jobs. New Amerykah is the first of several planned one-after-the-other albums catalyzed by GarageBand and iChat. Which means nothing if the music isn't good. (It hasn't been for Badu since 2000's Mama's Gun, which was nowhere near the fresh air of her debut, Baduizm.) Luckily the chat bubbles popping up on Badu's screen are from producers 9th Wonder, Shafiq of Sa-Ra and Madlib (as well as some archive knockers from Dilla), who contribute the record's best tracks. Opener "Amerykahn Promise" churns sick funk like a lost track off Maggot Brain. The patient, bell-tinkled teaser joint "The Healer" might be one of Madlib's craftiest beats since Madvillain. The furiously drummed "The Cell" hits with more energy than all your bootleg versions of "Tyrone" combined. The bubbling, glistening beat for "Twinkle" will absolutely flip your head around. And "Honey" … if you haven't yet heard "Honey," you're in for a treat. Even the drifting, wandering songs–"Me," "My People"–are charming. Throughout, Badu is simply Badu, meaning she's pretty much doing the same quirky vocals that she's done before. So it's good that the musical bed she chose to rest in this time around is so fantastic. Thank you, Apple Computers.
Burn It
Goldfrapp, Seventh Tree (Mute)
Seventh Tree isn't Goldfrapp's best, but it could be her most enduring. The departure from the dance floor is a rough sell, especially considering we just started warming up to her whole electro-cabaret routine, but this collection of songs sticks together with headphone precision, highlighted by a few choice cuts among the light acoustic ballads. The best moments–"Little Bird" and "Happiness"–play like deftly constructed Air productions. But elsewhere you might get lost in some of the warm tones. Also, side note, anyone else think girl's lookin' like the third Olsen Twin on the cover? Yeah, you see it!
MP3: "A&E (Hercules and Love Affair Remix)"
MP3: "A&E"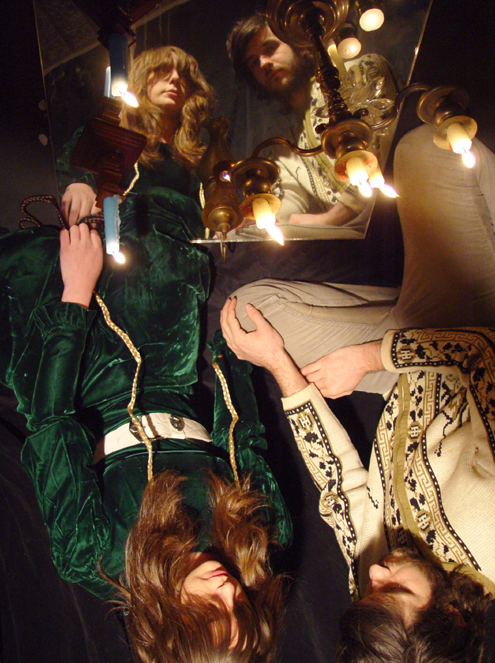 Skip It
Beach House, Devotion (Carpark)
Blog favorites turned recent major magazine fodder, this Baltimore dude-and-chick duo isn't keen on keeping us awake. All over the Internutz, you'll read about these kids being like Mazzy Star and Nico. Frankly, we don't really hear it, aside from the general idea of these songs being tiny, precious gems that exist in the area of your brain still running past the beer-thirty alleyway blackout when lil' pink fairy princess beckons you to find a real bed and stop vomiting on her shoes. If you really want to get into Beach House, start with their self-titled debut, which has its memorable moment and keeps your attention slightly longer than the 10-second mark.
MP3: "Gila"