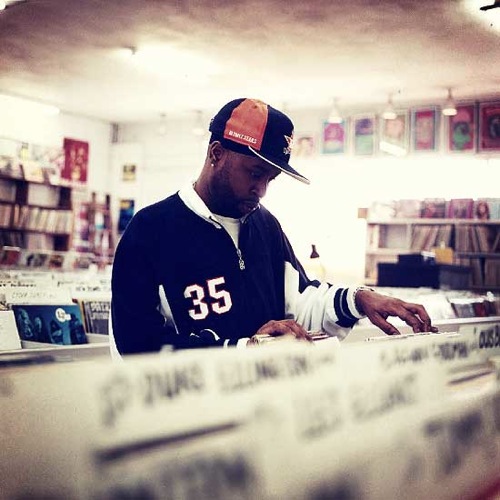 By Aaron Richter
As we all know by now, new releases hit record-store shelves and digital-download services each Tuesday. That's why self-titled presents the following every week: a new release you'd be stupid not to own (Buy It), one worth checking out if you're the curious type (Burn It) and something you might have heard about but probably should avoid (Skip It). Simple, ain't it?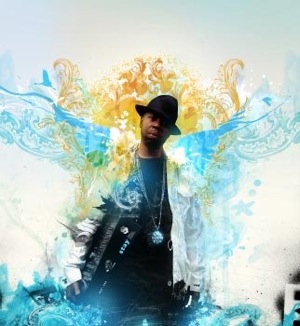 Buy It
J Dilla: Jay Stay Paid (Nature Sounds)
Oh, how sweet it is! Twenty-five previously unearthed Dilla beats mixed by Pete Rock. Hell yes! Executive-produced by Dilla's mother, Jay Stay Paid runs against the capitalizing, exhaust-the-vault post-death compilations we've come to know. There's care and attention paid–in the mix, the flow, the pacing, the guest spots, the moods and the spirit it all revives. Dilla's gift shines, with the subtleties of how he flexed and flourished a simple loop ("King") and his ability to evoke such rich tenderness from a soulful instrumental ("Coming Back," "Mythsysizer"). But most impressive is his unwavering skill with an MC, showcased at its finest with The Shining. Here, Dilla's beats are cradles of flawless pacing and consistent lurching momentum, digging out just enough nooks and crannies to keep MCs on their toes and excel if their skill allows them. Black Thought, name-drop rapping about crappy television, is absolute fire on "Reality TV," Doom tumbles cerebral rhyme schemes on "Fire Wood Drumstix," and M.O.P.'s Lil' Fame spouts aggro spittle-spraying verses on "Blood Sport." Dilla is a fruitful legacy. Even if the closet's now been cleaned, his spirit has no quit. 
[audio:http://www.self-titledmag.com/wp-content/uploads/2009/05/15-reality-tv-feat-black-thought.mp3]
"Reality TV (feat. Black Thought)"
—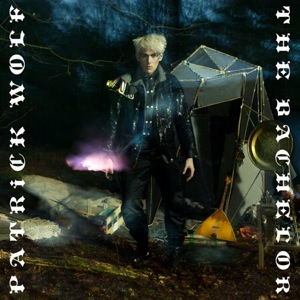 Burn It
Patrick Wolf: The Bachelor (Nylon) 
No lie. self-titled Editor-in-Chief Andrew Parks has major wood for Patrick Wolf. Every time a new album comes around from the UK crooner, dude will not shut up about him. Thankfully, though, Wolf's latest, The Bachelor, is worth all the yammering. The first of a planned two albums–The Conqueror will follow likely in 2010–The Bachelor is Wolf's first full-length of absolute focus, both in its future-channels-classic chamber-pop moods and its love-worn lyrical fixation. Built thanks to money Wolf raised from fans through Bandstocks, the album carries the artist on a gushing, overdramatic study of his own amorous psyche, though the soaring extravagance, tempered with intimacy, never spins out of control. Swirling with orchestral curly-cues, "Hard Times" is Wolf's finest pop song yet, echoing the Brit-yelp triumph of Maximo Park's "Apply Some Pressure." "Oblivion" borrows it gristly snarl from Isaac Brock, and "Count of Causality" weeps with fiery venom. Academy Award winner Tilda Swinton even pops up a few times as a wisdom-spouting tour guide of sorts. Get your hankies out. This one's an emotional trip.
[audio:http://www.self-titledmag.com/wp-content/uploads/2009/05/02-hard-times.mp3]
—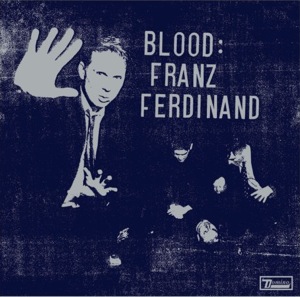 Skip It
Franz Ferdinand: Blood (Domino) 
Talk about bad ideas. This shit makes self-titled's brain hurt. The once-thrilling Franz Ferdinand follows its lazy third full-length, Tonight, with a grip of ear-piercing dub remixes collected as Blood. Produced by Dan Carey (Lee "Scratch" Perry, Mad Professor)–who also helmed the originals on Tonight–Blood makes an wayward, wobbly mess of tracks that were far from stellar to begin with. Come to grips with the concept at hand, and the record is entirely without surprises. Songs slow to a lumpy waddle. Bass lines and vocal hooks are isolated, ripped and stretched while scattered sound effects float past and echo away. Even taken lightly as a fun experiment, Blood is so maddening and anxious that you'll beg for the source material. Or write off Franz until album number four.