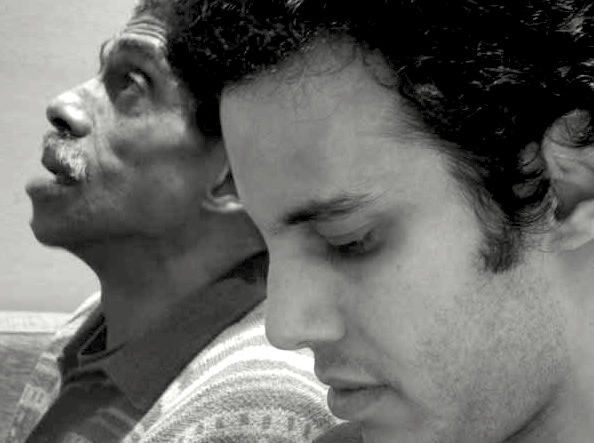 By Aaron Richter
As we all know by now, new releases hit record-store shelves and digital-download services each Tuesday. That's why self-titled presents the following every week: a new release you'd be stupid not to own (Buy It), one worth checking out if you're the curious type (Burn It) and something you might have heard about but probably should avoid (Skip It). Simple, ain't it?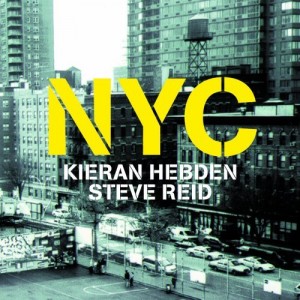 Buy It
Kieran Hebden and Steve Reid: NYC (Domino)
Let's start with "Lyman Place," simultaneously the record's opener and centerpiece. Seven minutes in length, the track begins with a relentless bass groove coupled with submerged percussion. Jazz drummer Steve Reid plays his kit muffled yet rumbling, and Kieran Hebden–aka Four Tet–unleashes small bursts of laptop madness. Just before the two-minute mark, a noise imitating a jet engine starts to build as the rhythmic groove tunnels beneath. You might be tempted to call it "Holland Tunnel Drive 2008″–except not much of the track sounds particularly contemporary–but the harsh spirit of the impLOG classic's sensory overload is intact. The tension is enough to bring sweat to your brow, though the climax release is never totally satisfying because the jet-engine crescendo rewinds as Reid starts thrashing with more fury. 
You'll play "Lyman Place" over and over and might be tempted to disregard the rest of the record. Which would be a mistake because this fourth collaboration between the two is their best and most in sync effort yet. Past projects often floated within the realm of "Whoa, cool" astonishment, but the immediate novelty has finally worn off on NYC. Hebden and Reid sound comfortable locking in with each other. There's seems to be less emphasis on the experiment and more tape devoted to a clear direction. NYC is also an exercise in restraint. Reid can slap his skins loose all day long, but Hebden often overloaded their past improv sessions with his blippy bits. Here, he limits himself to a few key repeated elements (bass, guitar) that feed off of and inform Reid's fluid percussion. Hebden's noisemaking only threatens to overtake the melodies on a few occasions. Instead, he aims toward the clever, dramatic balance that made Four Tet's Rounds such an accessible listen.  
————————————————————————————–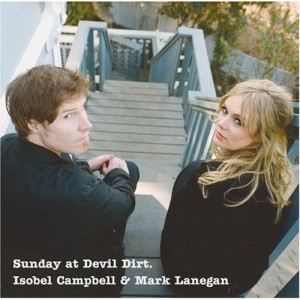 Burn It
Isobel Campbell & Mark Lanegan: Sunday at Devil Dirt (Fontana)
Sunday at Devil Dirt, just now getting its proper US release, isn't particularly memorable, but self-titled has so much crazy man-love for Mark Lanegan that the album's docile ambition, uneven execution and squandered potential don't matter too much. It'll always be a joy to hear Lanegan grumble gutter blues like Tom Waits ("Back Burner") or orchestrate a sunrise showdown like Leonard Cohen ("The Raven"). Thankfully, Isobel Campbell–always better as decoration than the main dish–has handed Lanegan the vocal reins, herself tiptoeing cautiously, but closely behind. The duo is never better than amid the horn-and-string-accented climaxes of "Come On Over (Turn Me On)," which could have been a solid James Bond theme. Listen for Lanegan, keep your expectations low, and you won't be disappointed.
[audio:http://www.self-titledmag.com/wp-content/uploads/2008/11/05-come-on-over-turn-me-on.mp3]
"Come On Over (Turn Me On)"
————————————————————————————–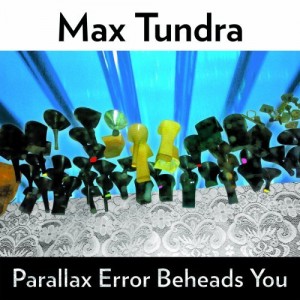 Skip It
Max Tundra: Parallax Error Beheads You (Domino)
One of the more obnoxious records to drop this year, Parallax Error Beheads You is the first by Max Tundra–aka London musician Ben Jacobs–since 2002's praised Mastered by Guy at the Exchange. Don't look for much clarity. Or, for that matter, any entry points. Jacobs constructs his manic bedroom disco as dense and scattered as possible. At times the record sort of starts to make sense (the simple rave-up of "The Entertainment" is at least listenable, as are brief stretches of "Until We Die.") But 90 percent of Parallax Error is a mess of super-speed synth twinkles, tongue-in-cheek piano, hyperactive drumming and dry vocals. Just because an artist intends to make a chaotic jumble of tasteless scraps doesn't make it anything more than simply that.