Photo by Jen Maler
As we all know by now, new releases hit record store shelves and digital download services each Tuesday. That's why self-titled presents the following every week: a new release you'd be stupid not to own (Buy It), one worth checking out if you're the curious type (Burn It) and something you should avoid at all costs (Skip It). Simple, ain't it?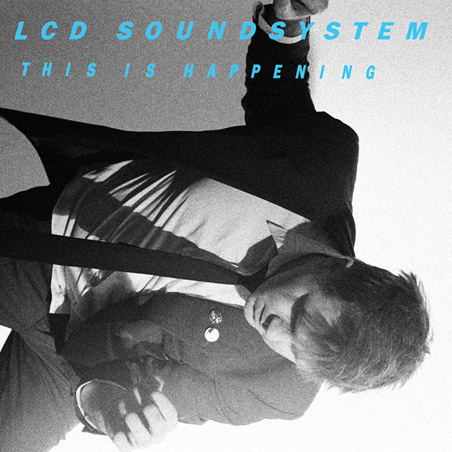 BUY IT
LCD Soundsystem, This Is Happening (DFA/Virgin)
Around these parts, new LCD Soundsystem albums have always been events–the kind of thing we would have snagged at a midnight madness sale in 1992. Oh sure, there's only been two before this particular LP (not including James Murphy's sweaty Nike soundtrack, 45:33), but they're both records we actually go back to on a regular basis. Especially "All My Friends," "Too Much Love" and "Tribulations"; in our mind, they're some of the best singles the midstream music scene's produced in the past 10 years.
So where does that leave This Is Happening in the scheme of things? More of the same in all the right ways, really. If you prefer Murphy's synth-chased four-on-the-floor side, there's "One Touch" and "Pow Pow"; if you're partial to the keg party chords of "North American Scum" and "Daft Punk Is Playing At My House," there's "Drunk Girls"; and if you want to 'feel something' beyond "Losing My Edge"-like sarcasm and deftly-layered dance beats, the DFA don lets his guard down on "Change" and "What You Need."
As for the album's supposed Bowie-in-Berlin bent, it's clearest in the grind-house guitars of "All I Want" and the blatant "Nightclubbing" nods of "Somebody's Calling Me." Overall, though, this is a LCD presentation through and through–full of record shop references, sure, but that's been the point since the beginning, hasn't it?
–
BURN IT
The Black Keys, Brothers
(Nonesuch)
Akron's fortunate sons are six full-lengths into a career that's yet to hit its peak commercially (this week might as well be dubbed The Black Keys Take Manhattan, from their late night appearances to the duo's Madison Square Garden debut before Pearl Jam tomorrow night), and what do you know? They're still mixing it up in the studio as well; within reason, at least. Like every album before it, Brothers is rooted in the blues and roadhouse rock, but it's also a glaring reminder of how unnecessary Danger Mouse's overrated production skills were on the Black Keys' LP, Attack & Release. Aside from the soul subtleties at the start of "Tighten Up," the rewarding returns of this record are self-produced. That includes the fuzzbox-smeared symphonies of "Never Gonna Give You Up," the honeyed harpsichord of "Too Afraid To Love You" and the bleacher-stomping percussion of "Howlin' For You." Frontman Dan Auerbach's lyrics fall a little flat (guess what? he still has girl problems!), but you'll probably be too busy knocking back beers while soaking up the band's slightly-tweaked formula to care.
–
SKIP IT
Band of Horses, Infinite Arms
(Columbia)
Man, this new Fleet Foxes CD sucks. Wait, what's that? This isn't Fleet Foxes' long-awaited major label debut? It's Band of Horses'? Well that's a shame.
The only thing that'll cure how downright cheesy this record sounds is a Neil Young marathon. In fact, we're gonna get started on that right now…