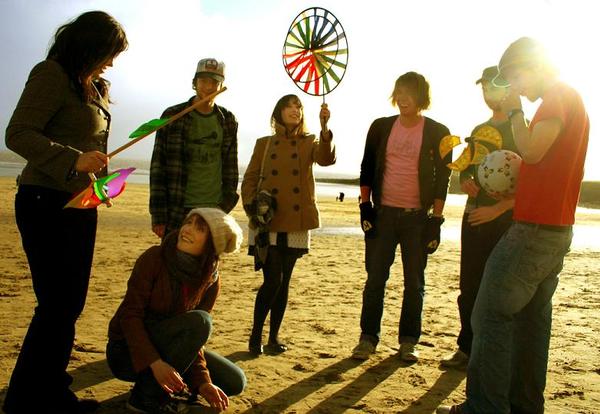 [Photo by Grace deVille]
By Aaron Richter
As we all know by now, new releases hit record-store shelves and digital-download services each Tuesday. That's why self-titled presents the following every week: a new release you'd be stupid not to own (Buy It), one worth checking out if you're the curious type (Burn It) and something you might have heard about but probably should avoid (Skip It). Simple, ain't it?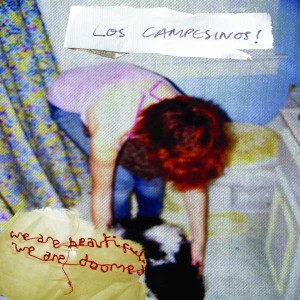 Buy It
Los Campesinos!: We Are Beautiful, We Are Doomed (Arts & Crafts)
If Ra Ra Riot is this year's indie Pop-Tart, then Los Campesinos! are 2008's Pop Rocks and Coke. We Are Beautiful, We Are Doomed drops less than a year after the Welsh group's full-length debut, Hold On Now, Youngster, and it shows no evidence of half-baked, leftover ideas or any sign of slowing down. Instead we're treated to 10 fresh tracks of spunky rainbow bursts that are just as comfortable stealing your girlfriend with an easy wink as they are spitting in your sister's eye while spurting hilariously uncouth zingers such as "You got drunk, ate loads of crisps and threw up by a football pitch." John Goodmanson's production is impeccable. He handles the daunting task of balancing seven rambunctious musicians in a manner that breathes energy and never overwhelms. The record shouts when it feels the itch, purrs when it needs a rest, wields a severe guitar when brains need jarring and piles on the gum-drop gooiness when the mood feels right. And it always does.
[audio:http://www.self-titledmag.com/wp-content/uploads/2008/11/03-we-are-beautiful-we-are-doomed.mp3]
"We Are Beautiful, We Are Doomed"
————————————————————————————–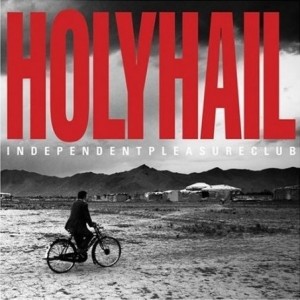 Burn It
Holy Hail: Independent Pleasure Club (Kanine)
Can't find your Free Blood vinyl? Reach for Holy Hail's Independent Pleasure Club instead. The NYC group strikes a similar sassy electo pose but with a significantly more straightforward structure. Guy and gal harmonize over buzzing synths and snappy live percussion and rhythms that frequently echo dance-rock standards of years past ("House of Jealous Lovers," LCD Soundsystem's debut disc). Without much sexiness, Holy Hail isn't quite as memorable as its like-minded !!! spin-off, but it'll do in a pinch.
[audio:http://www.holyhail.com/img/Cherry%20Street%20(edit).mp3]
————————————————————————————–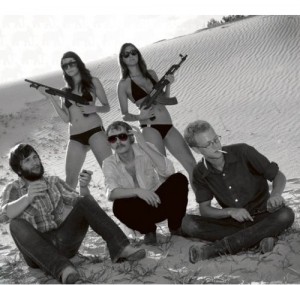 Skip It
Deer Tick: War Elephant (Partisan)
We've been hearing a bustle about this band and don't really get it. Maybe it's like how we don't really get why everyone wants to puke awesome-sauce all over Fleet Foxes (do. not. get. it.), but after plowing through this reissue of War Elephant, we're sensing that Rhode Island's Deer Tick isn't much to get excited about. Band leader John McCauley sings in a thin, pinched bleat–like Colin Meloy without the elegiac timbre or Isaac Brock without anything really interesting to say. Faded and underplayed, the rhythm section is flat, ordinary and, at times, crumily recorded. Even fine the finger-plucking gets tired when it's endlessly leaned upon to revive song after song. So we'll just go back to not caring if that's OK with you.