M83 does the mash–the monster mash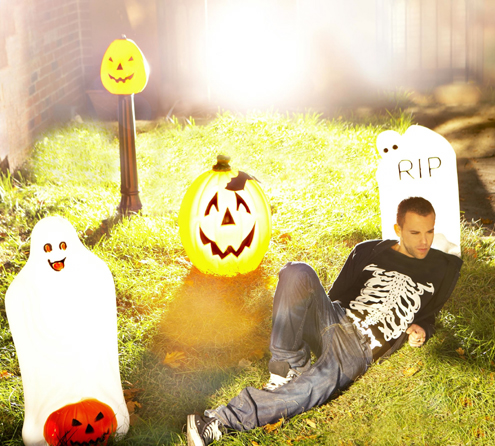 By Aaron Richter
As you all  know by now, new releases hit record-store shelves and digital-download services each Tuesday. So every week self-titled presents a new release you'd be stupid not to own (Buy It), one worth checking out if you're the curious type (Burn It) and something you might have heard about but probably should avoid (Skip It). Simple, ain't it?
"Graveyard Girl"
[youtube=http://www.youtube.com/watch?v=gY8iy8S0S4w]
Buy It
M83, Saturdays=Youth (Mute)
self-titled never wants to go back to high school. Hell no. All the awkwardness, all the BO, all the peer pressure and all the premature ejaculation–we'll happily leave it all in the past. But this fourth album (fifth if you count the Fennesz flourishes of 2007's Digital Shades Volume 1) by French artist M83 just might inspire some nostalgia for the glory days of rectangular pizza, prom-night dinner reservations and B's in American Government. "Kim & Jessie," starting as the climax of the slow-building-then-fading-away album opener "You, Appearing," is dripping with so much gooey, synthy angst, it's practically a John Hughes movie. Frak Explosions in the Sky; this is music to throw touchdowns and sleep with cheerleaders to. "Graveyard Girl" might be the record's best. It's a hard-driving monster with the power to swallow you alive if you crank the volume loud enough. Though after listening to "Couleurs," one of the few tracks working a four-on-the-floor dance beat, we were almost certain Mr. Scofield, the truancy officer, had left a message for Mom and Dad and we were in deep shit.


Burn It
The Brian Jonestown Massacre, My Bloody Underground (A)
Although we hate to type its title, the fourth song on this album–Anton Newcombe's first full-length since 2003's And This Is Our Music–"We Are the Niggers of the World" could possibly be the most beautiful thing the artist has ever written. Far from the love-'em-or-hate-'em hippie psychedlics of the rest of the record, the track is a somber classical composition for piano that threatens several times to cut off as if it were a noodling interlude, but as the track passes five minutes, having swept through new variations and expressive moods, you'll realize Newcombe isn't messing around. Even the countless missed notes and finger flubs throughout sound essential to the piece. It's definitely not brilliant, but it sure is lovely. You'll have to hear it to believe it.
Skip It
A veritiable grab bag of complete crap
Watch out this week. We'd feel a bit terrible doling out so much ill will, so we won't name any names, but…uh…oh, what the hell: Phantom Planet, The Kooks, Little Ones, South, Plastic Constellations, Supergrass and, hell, throw ol' Ms. Mariah Carey on into that fire. Avoid these albums like la peste. Yuck.