HONUS HONUS of MAN MAN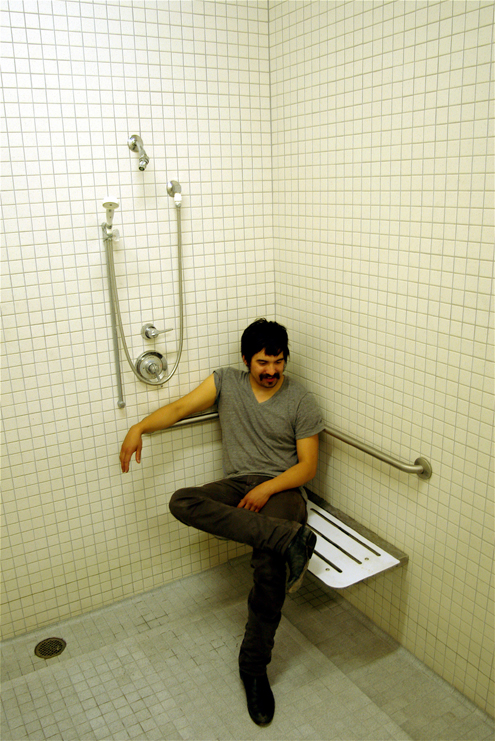 [Portraits by J. Bennett]
By Aaron Richter
As you all certainly know by now, new releases hit record-store shelves and digital-download services each Tuesday. So every week self-titled presents a new release you'd be stupid not to own (Buy It), one worth checking out if you're the curious type (Burn It) and something you might have heard about but probably should avoid (Skip It). Simple, ain't it?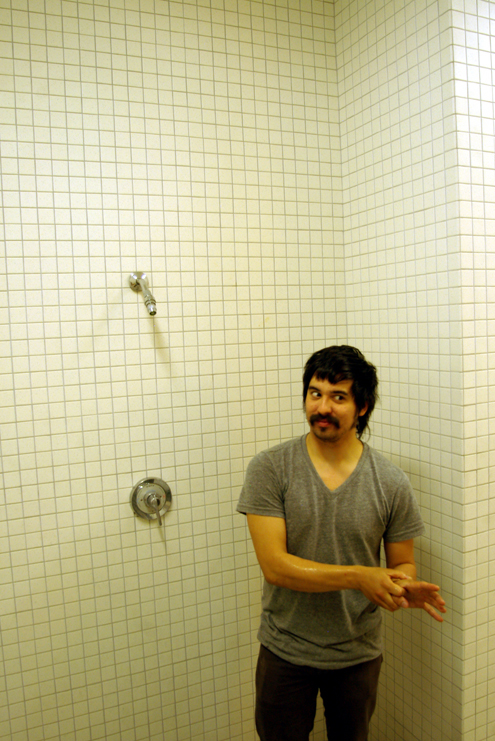 Buy It
Man Man, Rabbit Habits (Anti-)
If you'll allow me to break from the editorial "we" (as in, the opinion of self-titled's editorial board) for a moment, I must say that I've never been the biggest Man Man fan. I've appreciated them, sure. Anyone doing some weird permutation of Rain Dogs is OK in my book–a bit foolish at times, though, nothing I would listen to more than the occasional dalliance. In no way was I on the boys like self-titled Editor-In-Chief Andrew Parks, who's devoted so much copy to the group that (full disclosure) he even has a band nickname ("Crate") and has probably made out with at least three members, if not all of them.
All that changes with Rabbit Habits, a finely executed full-length that cuts down on the mess, tightens the group's songwriting and has convinced me once and for all that Man Man is more than just an enjoyable novelty. Standouts include the haunting, eight-minute narrative of "Poor Jackie" and the ambling sway of "Whalebones" (together, possibly the finest album-closing pair of songs I've heard in a long time). Who knew bandleader Honus Honus could sing so tenderly? Elsewhere his maniacal howl seems tamed, for the better, by focus and precision. Even songs such as the lively xylophone-crazy "The Ballad of Butter Beans" and the spastic, Need New Body-ish "Harpoon Fever" are more intent on maintaining specks of sanity than bursting apart from the inside. An impressive new shade of maturity. And a great career album from a band that probably always had it in 'em but just wanted to fuck with us for a bit.
MP3: "Poor Jackie"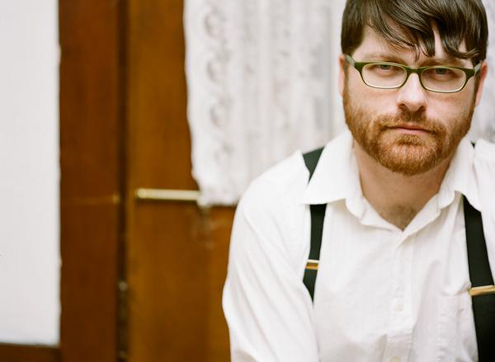 Burn It
Colin Meloy, Colin Meloy Sings Live! (Kill Rock Stars)
Eff the Decemberists. Bump this instead. Considering that Colin Meloy's full-band compositions tend to bumble in such over-exuberant pomp and theatrical distractions, it's sorta surprising to hear that the songs, stripped down to their basic elements of acoustic guitar and Meloy's vocals, are truly quite melodically beautiful. Nothing can save the "clever, ain't it?" lyrics. But if you can ignore all the eye winking and don't mind Meloy's overkill stage banter, you might actually find yourself humming along to "Here I Dreamt I Was An Architect" or "The Engine Driver" without feeling like a cheesy ass.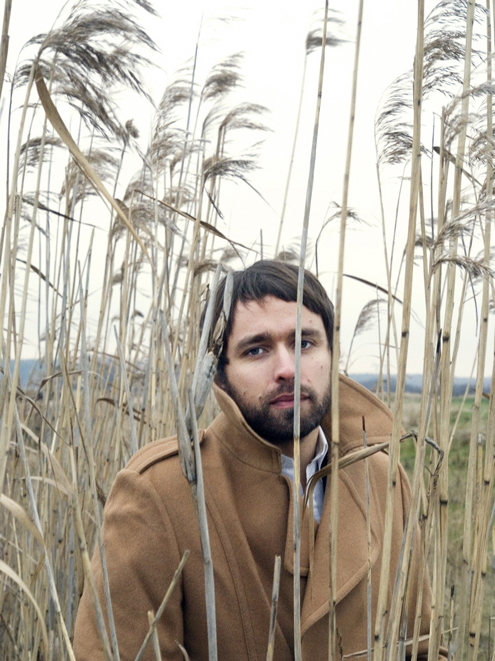 Skip It
Peter Moren, The Last Tycoon (Quarterstick)
Apparently Bjorn and John are the "talented" ones because the only thing more annoying that that damn whistling ABC primetime soundtrack called "Young Folks" is Peter Moren's solo work. What once was at least ubiquitous and catchy is now endlessly aggravating. This record is a lump if ever there was one, as frustrating as a lost tourist wandering Midtown, taking pictures of a building he thinks is the Empire State Building. Well, it isn't the Empire State Building. It's just one of those tall jawns. And you should really apologize when you step on our feet on the subway. Even if you don't know the language. Sorry, but your music is awful. There, it's that easy.