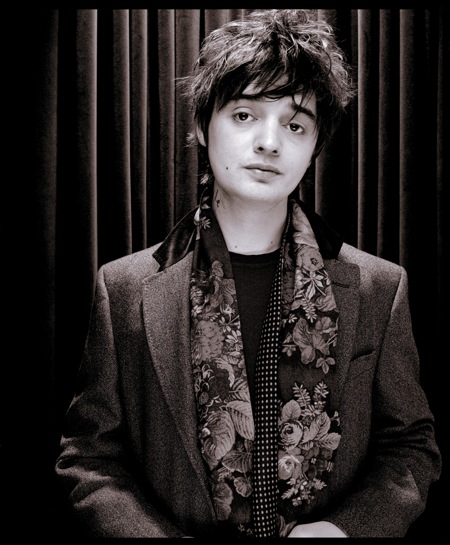 By Aaron Richter
As we all know by now, new releases hit record-store shelves and digital-download services each Tuesday. That's why self-titled presents the following every week: a new release you'd be stupid not to own (Buy It), one worth checking out if you're the curious type (Burn It) and something you might have heard about but probably should avoid (Skip It). Simple, ain't it?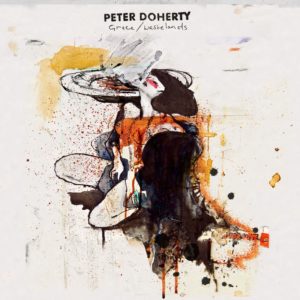 Buy It
Peter Doherty: Grace/Wastelands (Astralwerks) 
Fingers crossed for that rumored Libertines reunion, but until then Pete (now Peter) dishes this eclectic grip of lone-gun tracks and revisited material resurrected from within the Lib-kingdom mythology. A dapper, composed leap from the artist's "shambled" past, Grace/Wastelands could be Doherty's redemption, taking the musical high road with a slight bow and a gentlemanly tip of his wide brim–the artist in his element. But calling it a solo album is a stretch, despite the name on the cover. Producer Stephen Street and guitarist Graham Coxon are as much a part of this record as Doherty himself. Versed in turd-polishing, Street sets a consistent mood and tone, keeping the artist on course even when the ideas seem to bound forth without restraint or discouragement. The record veers in divergent paths–touching the minimal orchestral sexiness of Serge Gainsbourg's Melody Nelson, the moody spring-step of Damon Albarn's Gorillaz and Dylan circa New Morning–which Street helms and weaves together without a hiccup. Not to belittle Doherty's contribution. Peter is the record's true star, charming as ever as the lover and the English romantic, twisting phrases through his classic cadence. "If you're still alive when you're twenty-five / Shall I kill you like you asked me to?" he sings on "New Love Grows on Trees," and for a flash we're reminded of his erstwhile Libertine kin. Though the artist's turn as solitary troubadour suits him just fine for now.
—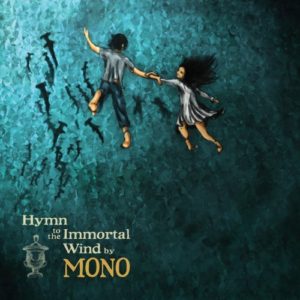 Burn It
Mono: Hymn to the Immortal Wind (Temporary Residence Ltd.)
If you're familiar with Mono, you know what to expect from their fifth album, Hymn to the Immortal Wind. For the uninitiated, however, self-titled offers the following formula: quiet –> drawn-out crescendo –> loud –> really loud –> earth-vibratingly loud –> quiet –> repeat. With the help of regular producer Steve Albini, the Japanese post-rock quartet takes volume seriously, moving emotions with the contrast of sparse and dense, lifted and deepened on Hymn by the addition of a swelling chamber orchestra. The album isn't the group's best or its heaviest (sorry, metal fans) but possibly its prettiest, even if the recipe essentially stays the same. 
[audio:http://temporaryresidence.com/mp3s/mono-ashes-in-the-snow.mp3]
—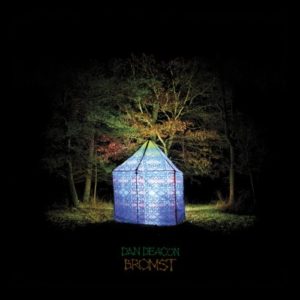 Skip It
Dan Deacon: Bromst (Carpark) 
Rarely is it the case that self-titled dreads listening to music. Believe it or not, this Skip It slot is barrel-of-monkeys fun to write, even if it involves giving the crummiest of recorded awfulness an evaluative ear. But Dan Deacon triggers such an unbearable retch reflex that our calendar's marked March 24 with a skull and crossbones ever since Bromst got saddled with a release date. Anyone who actually enjoys the chattery clusterfuck of Dan Deacon's ADD noisemaking is lying to themselves. On full blast, this shit is unbearably maddening, melodically remedial and void of variation. Deacon is at his most enthralling when he's not having much fun–planting more stake in ambient triggers or "Warm Jets" Eno-isms than slappy-hands horseplay. So it's a shame that once he hits an appealing formula ("Build Voice," "Snookered"), Deacon can't force an ounce of variety inside, instead retreading the same scatter-fire drum beat and swirly electronics as if he's listened to "St. Elmo's Fire" one too many times and can't get Fripp's guitar solo out of his head. A good touchstone, for sure. Just not when it's filtered through a wired-up hedonist who keeps writing the same song over and over. Can this stupid fad please end now?