JAY REATARD, having yet another 'blood vision'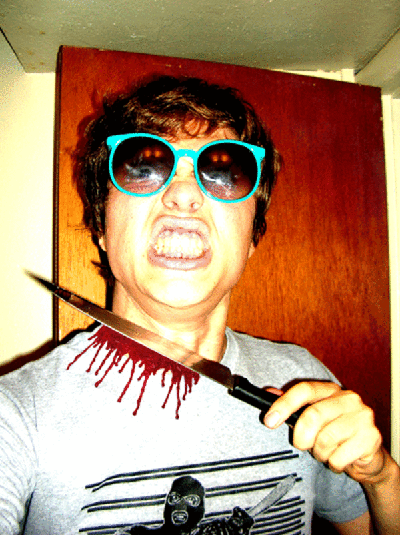 By Aaron Richter
As we all know by now, new releases hit record-store shelves and digital-download services each Tuesday. That's why self-titled presents the following every week: a new release you'd be stupid not to own (Buy It), one worth checking out if you're the curious type (Burn It) and something you might have heard about but probably should avoid (Skip It). Simple, ain't it?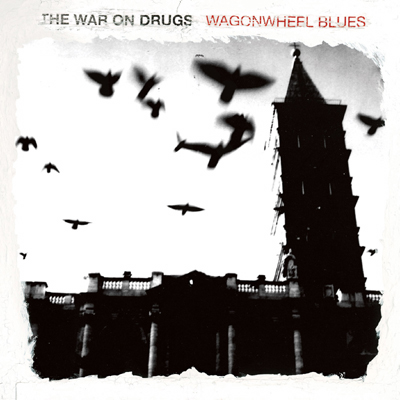 BUY IT
The War on Drugs, Wagonwheel Blues (Secretly Canadian)
One of the biggest surprises from the stacks and stacks of CDs we receive at S/T HQ so far this year has been The War on Drugs' Wagonwheel Blues. This tremendous debut of textured, studio-jumbled Americana plays as if it were filtered through the mind of Brian Eno, toasted on a campfire by Animal Collective, battered over the head with The Boss's guitar, digested with Bob Dylan's breakfast cereal and regurgitated with flecks of Don Henley's "Boys of Summer." We'll leave it at that.
[audio:http://www.self-titledmag.com/wp-content/uploads/audio/02%20Taking%20The%20Farm.mp3]
LISTEN AND LEARN: "Taking the Farm"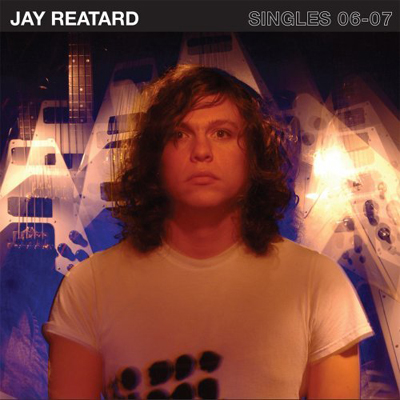 BURN IT
Jay Reatard, Singles 06–07 (In The Red)
The last time self-titled heard something as exciting as Jay Reatard it was a little band from Atlanta called the Black Lips. And they rocked our faces off. But now, with our faces nearly healed (or at least puffy and swollen because, thank gawd, we stopped the bleeding), we're looking for some freshly orchestrated ear, nose and throat destruction action. This Singles 06-07 comp isn't quite as slash and smash as Reatard's homicidal 2006 album Blood Visions, which does a good job imagining what the Ramones might sound like if they made music today and were raised on Southern DIY garage culture. The included tracks–lifted from long OOP singles released on In the Red, Goner, Squoodge, P. Trash and Stained Circles–play around with light, sing-songy melodies as much as they go balls out on the hot, sticky guitar action. Restraint–something you wouldn't necessarily think to associate with such a hair-in-face, flying-V-guitar-slinging rocker–is Reatard's friend here.
This collection is just the first in a ton of stuff Reatard has planned. He's completing a limited-edition 7-inch series with Matador, compiling his Matador singles into another comp and then releasing a proper full-length next year. Busy guy. We'll be cheering you on along the way, dude.
[audio:http://www.self-titledmag.com/wp-content/uploads/audio/01%20Night%20Of%20Broken%20Glass.mp3]
LISTEN AND LEARN: "Night of Broken Glass"
SKIP IT
Silver Jews, Lookout Mountain, Lookout Sea (Drag City)
We're sorry, David Berman. You're new album just isn't doing it for us this time around. Sure, you won our hearts again with 2005's Tanglewood Numbers, a gritty, mumbly record that had us reaching for our dusty copies of your masterpiece American Water to relive all its Stephen Malkmus-assisted greatness. And "Punks in the Beerlight" was a damn good tune. But something's missing from Lookout Mountain, Lookout Sea. We'll give you props for songs such as "Strange Victory, Strange Defeat," contrasting your lackadaisical drawl with your wife Cassie's punchy shout and shimmering synths, and your voice still makes us want to guzzle Wild Turkey while bathing in a pool of empty beer cans. But your sixth album is missing that grizzled spark of your finer moments. The music rolls precise and crisp but with little personality or much excitement, and your storytelling trickles through sounding a bit stilted and removed. But don't worry, David. We still love you, and we'll get the next round.