VIVIAN GIRLS: More reverb than a Fleet Foxes cover of My Morning Jacket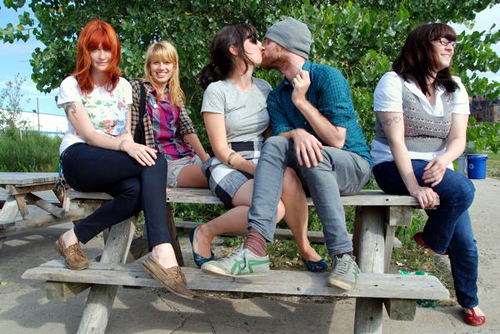 By Aaron Richter
As we all know by now, new releases hit record-store shelves and digital-download services each Tuesday. That's why self-titled presents the following every week: a new release you'd be stupid not to own (Buy It), one worth checking out if you're the curious type (Burn It) and something you might have heard about but probably should avoid (Skip It). Simple, ain't it?

Buy It
Vivian Girls, Vivian Girls (In The Red)
And they're off. From the very first note of their self-titled debut, Brooklyn's Vivian Girls zoom through relentless pop nuggets, mashing messy lo-fi rock with sugar-sweet vocal harmonies and a pitch-dark playfulness. (Originally released on Mauled by Tigers, Vivian Girls has been OOP until this In The Red reissue.) Engulfing the entire record in heaps of holy reverb, the trio sounds tight and full without losing its amateurish garage-born veneer. Listen to hurried "Going Insane" or the hectic "Never See Me Again," and you'll notice that drummer Frankie Rose stands out as the group's secret weapon, pounding hard and heavy as if she's constantly trying to outpace her bandmates. Lesson learned: Reverb doesn't necessarily mean you have to sound like My Morning Jacket.
————————————————————————————–
Burn It
Dungen, 4 (Kemado)
At his best, Dungen's main man Gustav Ejstes can transport listeners to an unfamiliar place, where multicolored sunshine pills act as currency; air-guitar skills are treated like college degrees; magic mushrooms rain down from the sky; government officials mandate "a dime bag in every pot"; and no one understands a damn thing anyone says. (Unless you're Swedish, in which case we like to imagine that said unfamiliar place resembles something close to home.) With its latest, 4, Dungen shoulders warm balance and tones down the offputting, scattered insanity of Tio Bitar. Restraining his face-melting tendencies, Ejstes maintains a focus on slick orchestration and depth, meandering only seldom into long-winded jams. Searing guitars are tempered with fascinating chill-outs, perfect for a lazy afternoon or a drowsy morning. Dungen does, however, lets loose on the overwhelming "Det Tar Tid" and the crunchy end solo of "Finns Det NÃ¥gon Möjlighet." But blending in among the dream-like interlude of "MälerÃ¥s Finest" and the twinkling bells and tumbling drums of "Fredag," these raucous sections never overwhelm completely, allowing your eyes to glaze over as the sound of Ejstes' flute gently convinces you to pack the next bowl.
————————————————————————————–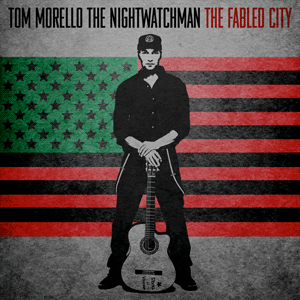 Skip It
Tom Morello: The Nightwatchman, The Fabled City (Red Int)
Goodbye, electric guitar. Hello, acoustic. It's time to rise up and follow the man with the six strings to freedom. Or so he would have you believe. As "folk hero" The Nightwatchman, Tom Morello has his head in the right place–simplify and streamline the medium to deliver the message. But his execution is boiler-plate, and you'll likely spend most of the record thinking, "This is really what Tom Morello's voice sounds like?" His baritone is weak, monotone and unemotional, reaching to hit notes somewhere among the Silver Jews' David Berman, Tom Waits and Nick Cave, but more often alienating listeners from the music's dire subject matter. There's a careful formula to making this type of music roar. And Morello doesn't have it.