POP LEVI: Unfortunately, this is as interesting as he gets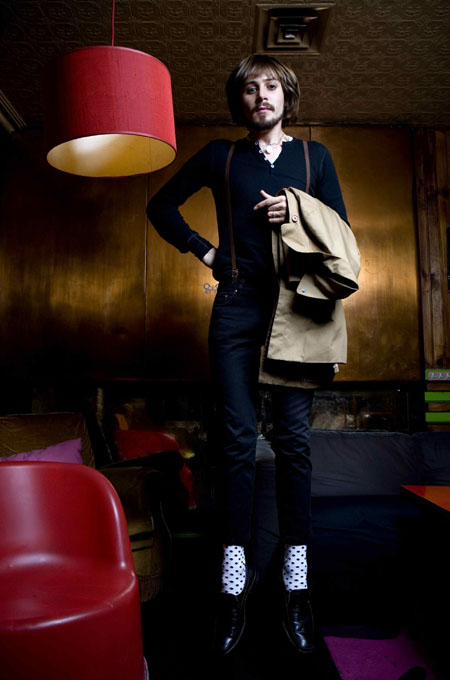 By Aaron Richter
As we all know by now, new releases hit record-store shelves and digital-download services each Tuesday. That's why self-titled presents the following every week: a new release you'd be stupid not to own (Buy It), one worth checking out if you're the curious type (Burn It) and something you might have heard about but probably should avoid (Skip It). Simple, ain't it?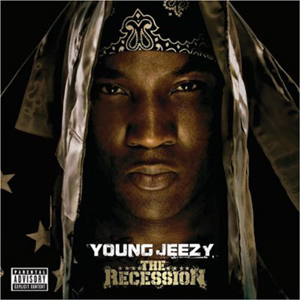 Buy It
Young Jeezy, The Recession (Def Jam)
In brief: The Recession pounds. Whereas nuts went numb over the plastic-sounding Carter 3, Jeezy's instrumentals, crafted primarily by lesser-known producers, are like conspicuous consumption. They sound like million-dollar symphonies. And they're worth every penny. Horns blast triumphantly, snares snap crisply, synth-strings glimmer brightly and the brutal low end, well, let's just say the low end on some of these songs surprised the hell out of us more than a few times, rattling our walls and knocking down picture frames. The Recession's been volatile ammunition for our office speakers ever since self-titled's neighbors decided to blast tuba music all Labor Day weekend. We win!
Of course, Jeezy's biggest hurdle is his limited mic skill. He spends most of the record reminding us that he's back and that The Recession is really good. Repeating words more often than actually rhyming them, Jeezy seems to define a "recession" as simply having bills to pay (he mentions mounting legitimate paper trail at least once a song). Credit card debt's a motherfucker, ain't it? But such gripes are purely cursory for a record this epic. Who cares what the guy raps about when each track sounds like you just handed a swift, slaughter-filled defeat to a bloodthirsty Persian army? Yeeeah!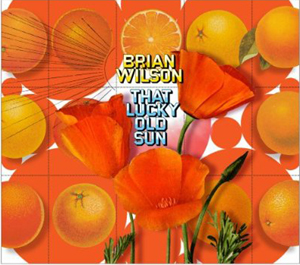 Burn It
Brian Wilson, That Lucky Old Sun (Capitol)
Let's not fool ourselves. We know exactly what we're getting with That Lucky Old Sun: lushly orchestrated surf tunes of gospel praise, optimistic clouds of obliviousness, cheesy sentimentality, American mythology encapsulated and even a little "Yep, I'm getting older" angst. Lucky doesn't have the historical magnitude of 2004's SMiLE completion, but Brian Wilson's latest record is filled with lively, surprising delights. His voice sounds old, sure, but it's no less powerful. Wilson is at his most memorable when he's straining for volume ("Good Kind of Love") or reaching for a falsetto ("Forever She'll Be My Surfer Girl"). Punctuated by several spoken-word narratives, the record plays in chunks. Songs roll into one another without musical breaks. The result quickens the pace, adding a certain quick-flowing vitality that was absent from the heavy SMiLE, which, let's be honest, often felt like a chore to listen to.
Favoring rock constructions throughout, Lucky is immediate and straightforward. No fuss. No hype. Just solid music.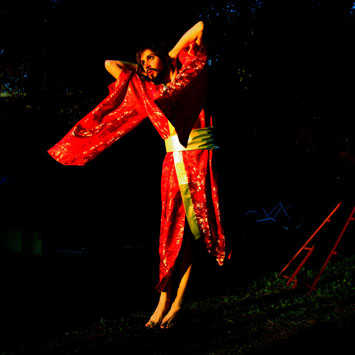 Skip It
Pop Levi, Never Never Love (Counter)
On Never Never Love, sensual seduction never sounded so silly. This obnoxious batch of force-fed cock rock and goofy Nag Champa-scented elf jams tumbles through mess after mess of half-baked desire and lust with Pop Levi singing as if his music is compensation for sexual frustration. This wet blanket sure wants to talk about getting it on, but each route floats into empty babble. Guess what, guy: You'll never cure your blue balls with a song that sounds like Wesley Willis covering Beyoncé's "Irreplaceable" ("Mai's Space").
Pop Levi needs some ass. Or maybe he just needs to take the plug out of his own.