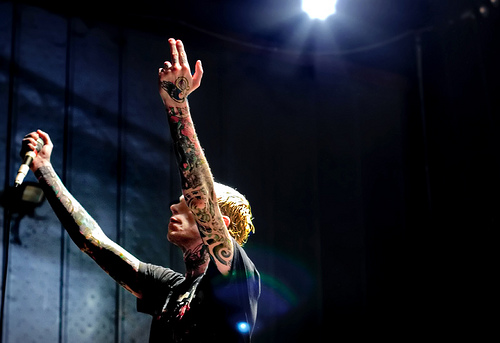 So we were already balls-to-the-wall thrilled about the Converge/Genghis Tron/Coliseum bill in Brooklyn this Friday, and then we discovered this video …
CONVERGE New album out soon on Epitaph/Deathwish

Looks like the boys are back in town … or at least Kurt Ballou's Godcity Studios. We asked Epitaph for a comment on the band's situation and their publicist said it's likely that a new LP won't hit stores until the fall. Either way, we plan on giving you a full report on the quartet's rare NYC-area appearance and any new jams they might kick out. Here's their full tour itinerary for now:
3/25 Cleveland, OH – Grogshop
3/26 Lemoyne, PA – Championship
3/27 Brooklyn, NY – Europa
3/28 Richmond, VA – United Blood Festival
3/29 Philadelphia, PA – First Unitarian Church
5/1 Chicago, IL – Subterranean
5/3 Chicago, IL – Burning Fight Book Release Show
Notice the one-month break between dates. Could that be when the new record is wrapped? And if so, will it sound as scintillating/disturbing as the following Converge classics?
[audio:http://www.self-titledmag.com/wp-content/uploads/audio4/02%20Last%20Light.mp3]