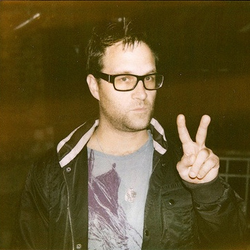 As TV on the Radio continues to enjoy an extended break, producer/multi-instrumentalist Dave Sitek has accepted a "creative team" offer from Jane's Addiction. He'll contribute bass parts to the band's fourth album, which is currently being recorded in Rich Costey's (Franz Ferdinand, Interpol) L.A. studio.
"The process has been both inspiring and incredibly freeing," guitarist Dave Navarro said in a statement. "The events over the last year have proven themselves to be a necessary part of the journey as they have led us to our current creative team and direction."
"It has been a great experience thus far," added frontman Perry Farrell. "The results have so much potential."
The as-yet-untitled effort is scheduled for a summer release through Capitol.