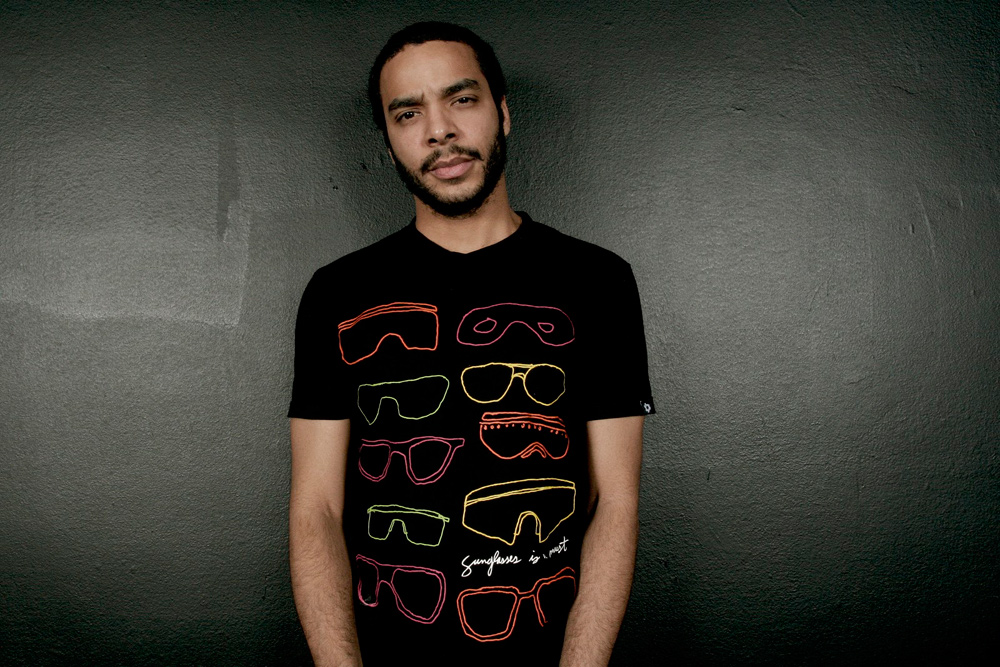 As the dance community continues to mourn the loss of DJ Mehdi, we thought we'd pay tribute to the longtime Ed Banger alum by sharing a Dam-Funk tribute and two recent sets—one from Mad Decent's annual Block Party, and what's believed to be Mehdi's final mix. Here's what the producer/turntable technician said about it on his official site:
My peoples,

Damn it was a hot summer. Combination of the CARTE BLANCHE REVUE tour and BUSY P+DJ MEHDI adventures kept me on the road almost non-stop since June and lack of updates here or there can attest.

Nevertheless, in partnership with the good blokes at TSUGI MAGAZINE, I have the pleasure to offer you this new SUMMER MIXTAPE, mixed live at Paris Social Club in August. It's that usual mixtape momentum that you guys know I like: starting quite slow, creeping up to a couple of current favourite hits, and finishing with a classic throwback and a Hip-Hop tune. 2011 Time Capsule business.

Last but not least, this mix is, quite humbly, dedicated to the people of my ancestors country, TUNISIA, for obvious reasons. Also, shout-out to my 2011 summer crew, from Paris to Toulouse, NYC to LA, and Bali to Tokyo.

Love always,
Mehdi.
Have a listen below…
DJ Mehdi, Tunisian Summer Mix:
1. INTRO: ANTONY & CURRENT 93 'Idumea'
2. SUPER SUPER 'Boba'
3. DJ GREGORY 'Don't Panic'
4. AUDIOJACK 'Jack The Keys'
5. KINK 'E 79′
6. ADONIS 'We're Rocking Down The House'
7. GREGOR SALTO 'Messe Messe'
8. DANCES WITH WHITE GIRLS 'It's About The House'
9. JAMIE JONES feat. ALI LOVE 'Forward Motion'
10. CANBLASTER 'Air Totem'
11. THE RAPTURE 'How Deep Is Your Love' A-TRAK Remix
12. THE WEEKND 'What You Need' ADAM PORT Remix
13. AZARI&III 'Into The Night' RENAISSANCE MAN Remix
14. NATHAN FAKE 'Xmas Rush' DUB
15. CASSIUS 'La Notte'
16. OUTRO: JET AGE OF TOMORROW 'I Want You Still'