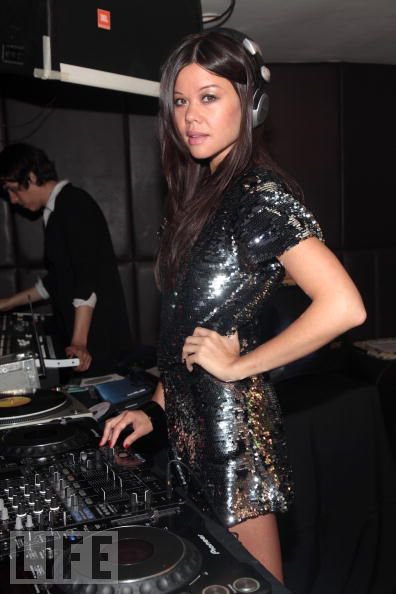 When we noticed that Justine D was bringing the extended Italians Do It Better family back to New York this week, the self-titled staff had one simple question: why not ask the longtime promoter/vinyl-toting DJ/part-time pastry maker (no, really) to cut an exclusive IDIB mix for us? Justine answered the call and went one step further, sifting through many deleted singles and digging as deep as Chromatics' long out-of-print Nite 12" and Glass Candy's screeching no-wave cover of "Johnny, Are You Queer?"–a song that was first pressed nearly a decade ago. She also included some liner notes for those of you who don't know the difference between "Night Drive," "Nite" and "Nite Nurses."
Listen and learn below, and be sure to follow our Twitter feed for your chance to win tickets to see Glass Candy, Chromatics, Desire, and label co-founder Mike Simonetti at Webster Hall tonight.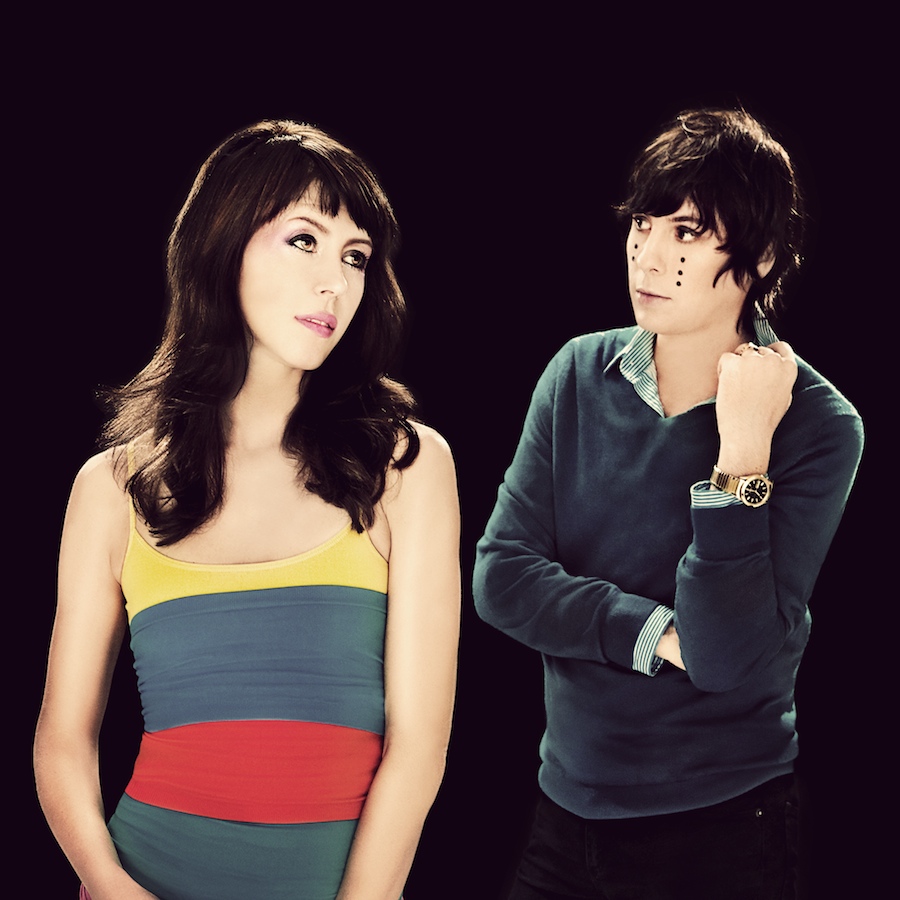 While browsing the vinyl section of Kim's Video (RIP) on St. Mark's in 2002, I noticed a DIY 7". Two gaunt figures with jet black hair–and outfits to match–graced the cover. It looked appealing. On the other side, was a band called Subtonix.
While my love for Subtonix never thrived, I was infatuated with Glass Candy. I first saw them in 2002 at Rock Bar, a dive under the Williamsburg Bridge. It solidified my interest. For the next two years, I religiously collected their 7"s and CD singles. In 2004, our working relationship began with a show in the basement of Lit at my weekly Friday night party called AKTION. Mike Simonetti was also one of my resident DJs from 2003 on.
I've been GC's preferred New York promoter ever since. – Justine D
Chromatics, I'm On Fire
Not only is the original by Springsteen great, but this cover surpasses the Bat For Lashes version. [Ruth Radelet's] vocals are simple, deep, and somehow comforting.
Desire, "Mirroir Mirroir"
Glass Candy, "Rolling Down the Hills"
Chromatics, "Night Drive"
Glass Candy, "Beatific"
Glass Candy, "Johnny, Are You Queer?"
Glass Candy have always chosen impressive bands/songs to cover. I'm a fan of Josie Cotton's original track and was floored to see a current band make this musical reference.
Chromatics, "Nite"
One of the first Chromatics tracks to be released on a 12".

Glass Candy, "Nite Nurses"
Glass Candy in their early years–stripped down, animalistic, and always mysteriously dark.
Glass Candy, "Superficial Roadblocks"
Something I've always thought about Ida No's vocals was her ability to channel the first frontman of Christian Death, Rozz Williams. I doubt it was her intention, though.
Glass Candy, "Miss Broadway (Rough Demo)"
With male vocals. I'm unsure if this version was ever released. Their spin on the Belle Epoque disco classic is a lazier, drunker version. Superb!
Desire, "Under Your Spell"
I appreciate the girl groups-esque breakdown. Reminiscent of the Shangri-La's-gone-synth.