Photo by Todd Hart
As he continues to cultivate fresh material for his second solo EP, we thought we'd ask Erol Alkan about his first love: records. Not just any old stack of 12-inches, either; we're talking the music that's marked key points throughout the DJ/producer's career, from his long-running—and hugely influential—Trash party in London to the Phantasy Sound imprint that's taken its place in many ways.
"When people say 'oh you should do Trash again', well I kind of am," explains Alkan. "In the way of the level of creativity, the level of community, the level of response, all of those things I got from Trash I'm getting from the label. It's just a different platform."
As for his own music, Alkan insists, "I don't know which genre I've fallen into… That's really exciting for me. Not just in what I'm doing, but with my compatriots, on the label, whatever, it does feel as if as a collective we're on a new path"…
[youlist pid="PLlxVAExh_bYYYjvdiQbcbsIYIiCidZa8h" width="960″ height="540″]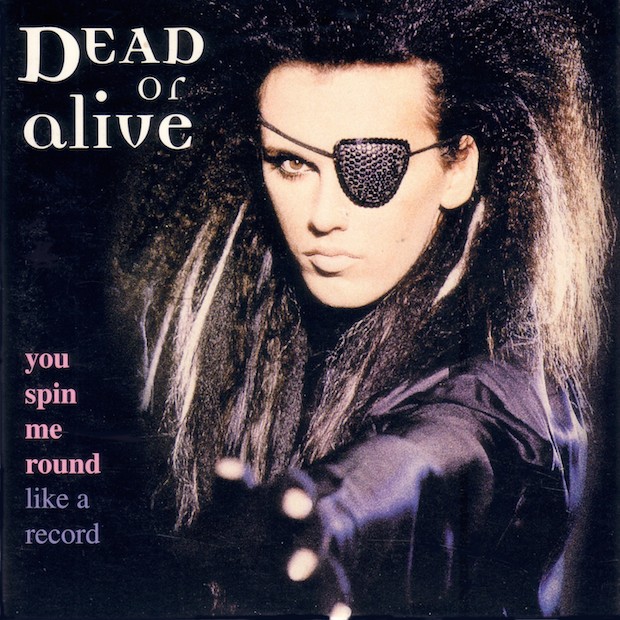 THE FIRST RECORD I BOUGHT WITH MY OWN MONEY
Dead or Alive, "You Spin Me Round" (Epic, 1984)
I remember going to the local record store in Archway with some pocket money I'd saved up, and asking for this song and the difference between the 7″ and the 12″ versions to the guy behind the counter. I asked if he could play the 12″ version, which instantly sounded more appealing to me, so I bought that as I already had the single version from recording it off the radio. I still love those extended versions of what you would term pop music from the '80s; many of them are extended in a tasteful and sometimes inventive way, putting together club versions without actually adding any new elements. It certainly inspired my approach to remixes and re-edits.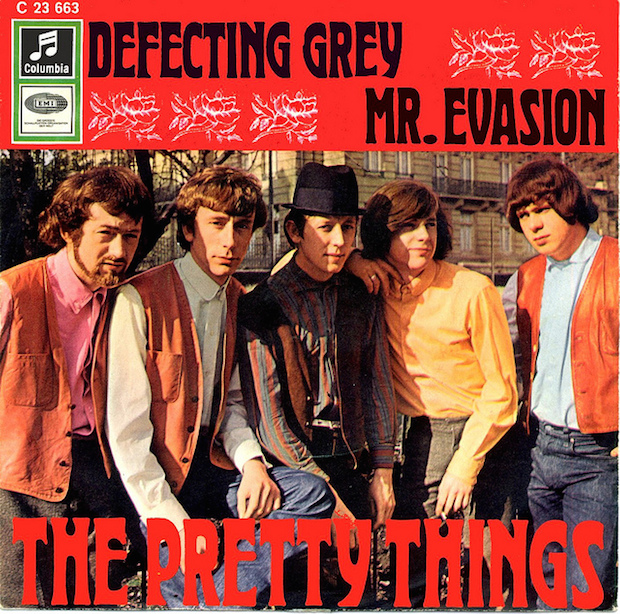 THE RECORD THAT FREAKED ME OUT THE FIRST TIME I HEARD IT
The Pretty Things, "Defecting Grey" (Columbia, 1967)
By far one of my favorite records from the '60s. I have no idea what must have been going through their minds when making this. I can only assume they were marrying as many disparate styles of music through the ages—music hall, rock, waltz time, etc—into one track. There's a great part in the middle which sounds like the MC5 had they come from London. I still feel the same level of excitement hearing this again now as I did the first time.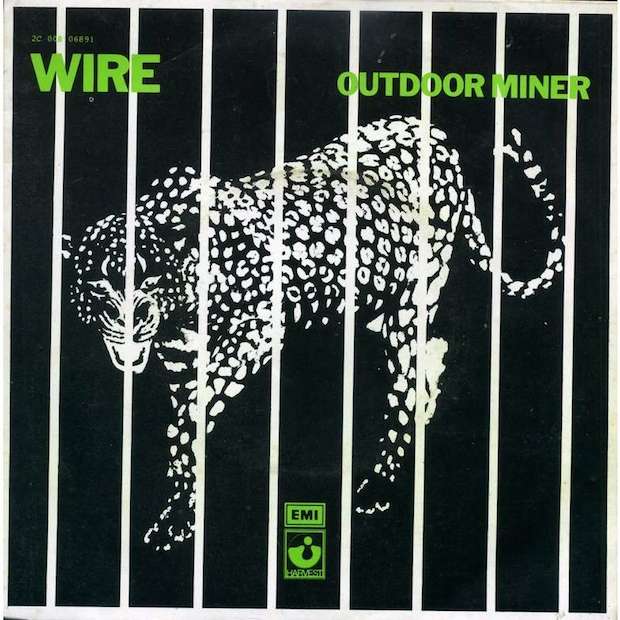 THE RECORD EVERYONE SHOULD OWN
Wire, "Outdoor Miner" (Harvest, 1978)
For me, it's one of the most wonderful (almost) three minutes of music ever recorded. It's out of tune and some of the playing isn't tight in the least, but it has that quality which draws you in and keeps you. It's something unexplainable, so there's not much more I can add.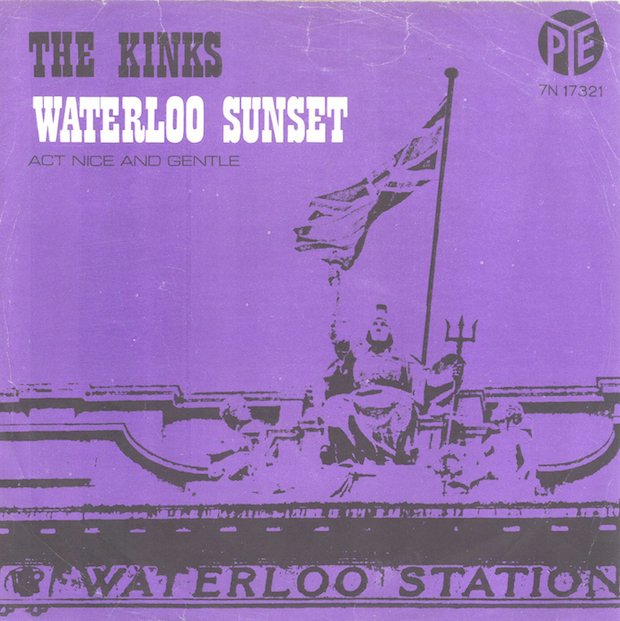 THE RECORD THAT MAKES ME PROUD OF BEING A LONDONER
The Kinks, "Waterloo Sunset" (Pye, 1967)
I DJ'd the London eye a few months back as part of the Red Bull Revolutions In Sound. Each pod represented a London club and I was there with Green Velvet representing Bugged Out. I wanted to end my hour with something which celebrated London as it is my hometown, and I couldn't think of a record which conveyed it for me any better than this. It's obviously a snap shot of London from 50 years ago but still feels quite relevant. I've always felt London is cloaked with a sense on meloncoly and this song perfectly sums that up.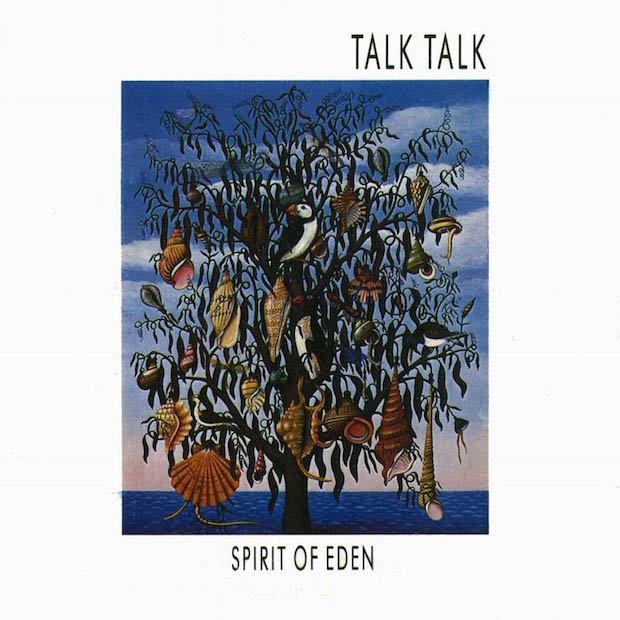 THE RECORD THAT HELPS ME FALL ASLEEP AFTER A LONG CLUB NIGHT
Talk Talk, Spirit of Eden (Parlophone, 1988)
One of my favorite records of all time. I used to listen to this at night religiously for years. I'm sure many of you know it already but if not, then it's one of the greatest records ever made. Beautiful.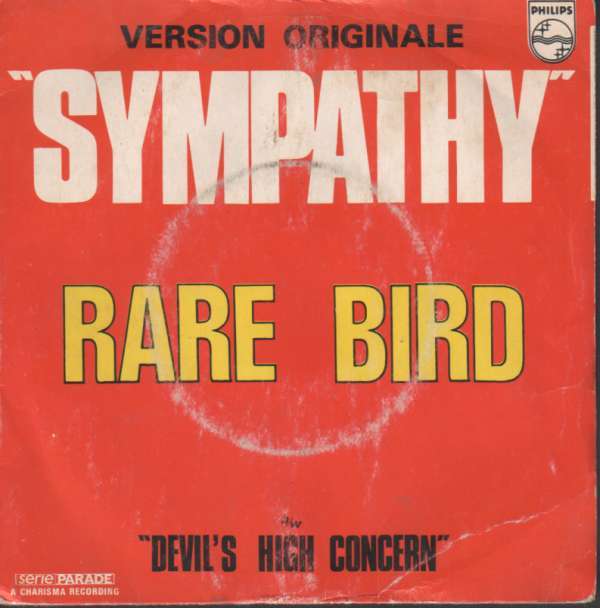 THE RECORD RICHARD NORRIS AND I BONDED OVER WHILE WORKING ON BEYOND THE WIZARDS SLEEVE
Rare Bird, "Devil's High Concern" (Philips, 1970)
I've always had a love of psychedelic music, but tried to swerve the more progressive era, as it felt the opposite of what I loved about the spirit of punk music. Eventually I gave in once Richard introduced me to a few records which seemed to embody just enough prog without irritating me. The first record to do this was Rare Bird's "Devil's High Concern," which I love to this day. I immediately bought every Rare Bird record I could find, and used "Passing Through" as the opening track on my first Bugged In CD. An added bonus was that Dave Kaffinetti from the band also featured as Viv, the keyboard player in Spinal Tap, one of my favorite comedies.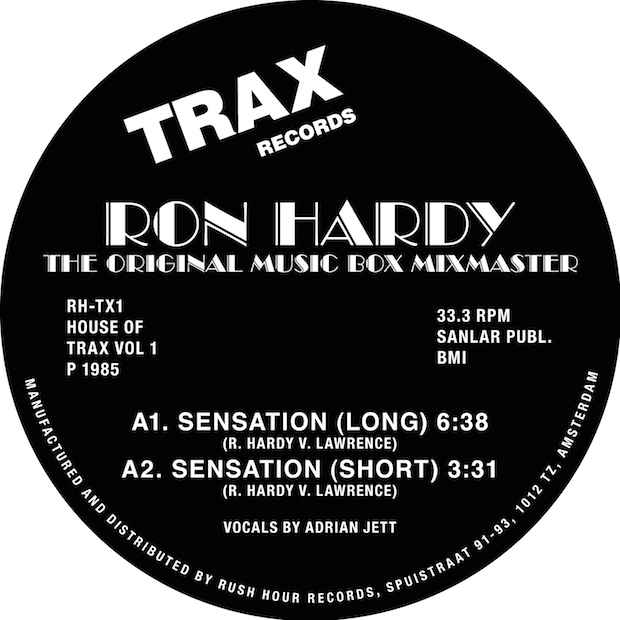 THE RECORD I'VE DROPPED IN NEARLY ALL MY DJ SETS
Ron Hardy, "Sensation (Obi Blanche Edit)" (!K7, 2012)
I once tried playing the original off vinyl and it was virtually impossible to mix; there must be quite a few off-beat tape edits in there, as mixing it in was a nightmare. I was pleased when Obi Blanche sent me this edit, which I have probably played every set since. People lose their minds to it every time, although I must admit I haven't played it in a few months.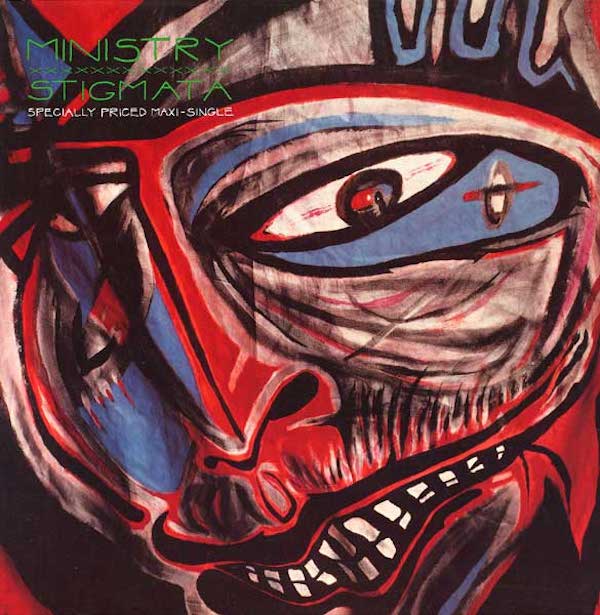 THE RECORD THAT REMINDS ME OF THE FIRST TIME I WENT TO A CLUB
Ministry, "Stigmata" (Sire, 1998)
This is probably the record I remember chiming around my head when leaving the Tufnell Park Dome. It would have been the first time I ever heard it, and I remember the room turning from the opening bars. I'd never heard screaming like that in a record before and I'd never seen moshing and wasn't quite sure what exactly was going on. But within weeks it all made sense.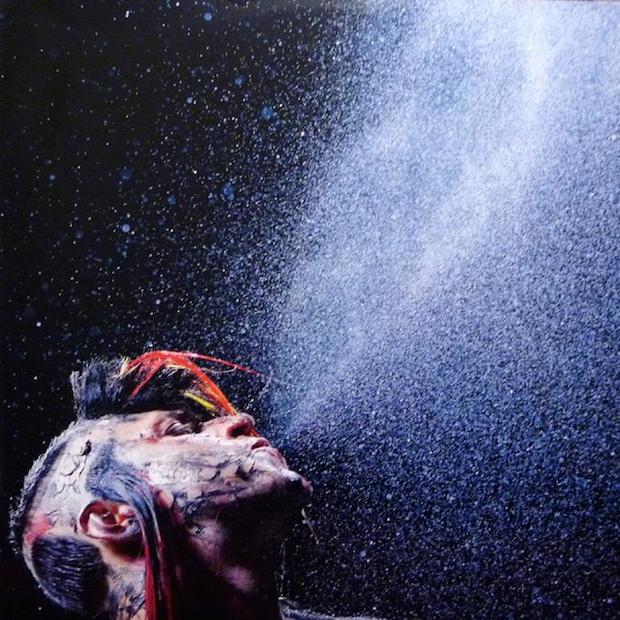 THE RECORD I MOST ASSOCIATE WITH TRASH
Fischerspooner, "Emerge" (Serotonin, 2000)
A record which left people baffled the first few times I played it. I can still see the Trash dancefloor erupting in my mind every time I hear this record. Many people may not know this but the chords to "Emerge" are the same as "Smells Like Teen Spirit" but in reverse.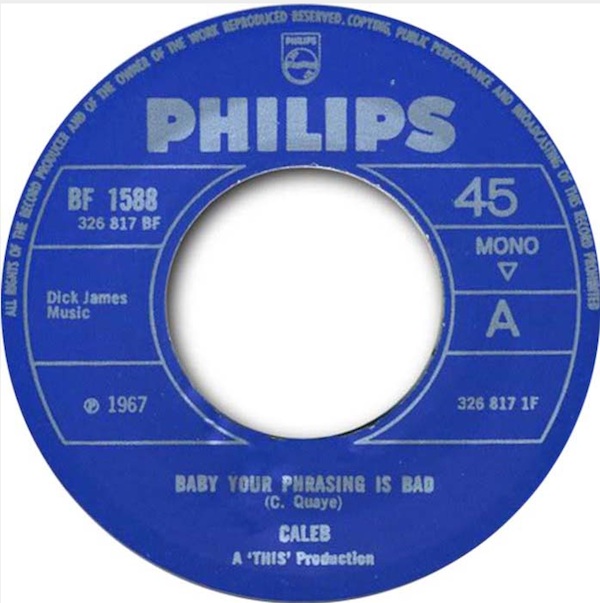 THE RECORD I'VE LONG CONSIDERED A SECRET WEAPON
Caleb, "Baby Your Phrasing is Bad" (Phillips, 1967)
This is apparently the work of Elton John's guitarist from his live band in the '70s, and a few people have claimed Elton plays keyboards as well. It's also one of the strangest records in my collection.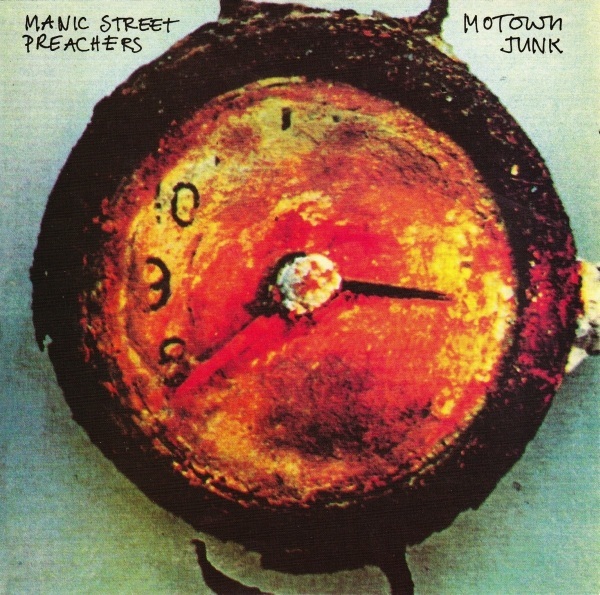 THE RECORD THAT MADE ME WANT TO LAUNCH MY OWN LABEL
Manic Street Preachers, "Motown Junk" (Heavenly, 1990)
I've always loved Heavenly Records. For me, they were the next in line after Factory and Creation, and due to being too young to know of Factory and Creation in the '80s, I lived through Heavenly's releases a little more. They released one of my favourite singles of all time: "Motown Junk" by the Manic Street Preachers. Shortly after this I watched a small documentary on TV where Jeff Barrett (Heavenly founder) spoke of starting a label to 'broaden horizons'. One thing I loved about this short documentary was that all the bands were so different, all sounded separate to each other and came from very different backgrounds. I suppose this influenced me to embrace as much different types of music as a DJ at the very beginning, and that grew to the point of starting Phantasy. I suppose much of what we are trying to do is present as much varied brilliant music on the label as possible.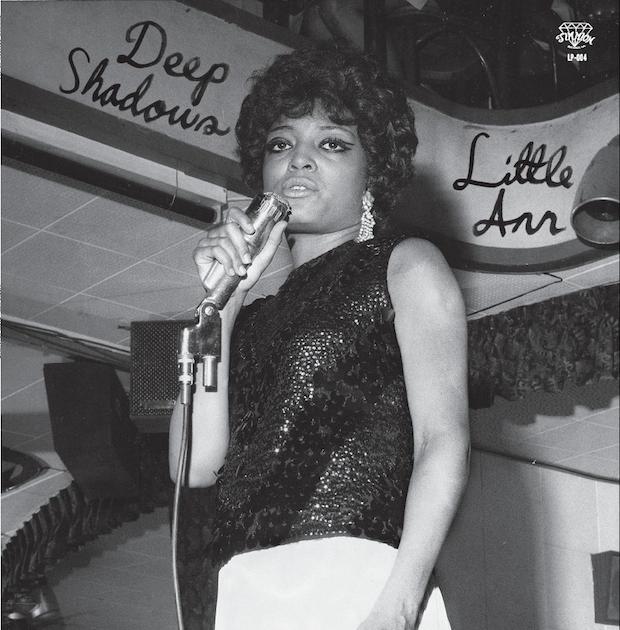 THE RECORD THAT NEVER LEAVES MY LIVING ROOM
Little Ann, "Who Are You Trying to Fool" 7" (Ace, 1999)
This is a record I think I've listened to almost every day for the last few weeks. I've been working on my second EP, so it's important to immerse myself in music which isn't electronic. I've been revisiting a lot of the soul records from my collection; this is one which really stood out during a listening session.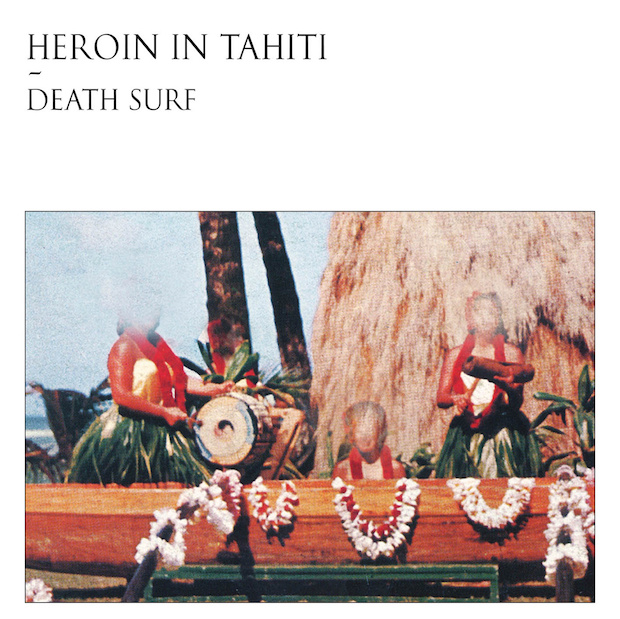 THE RECORD I BOUGHT SIMPLY BECAUSE IT LOOKED COOL
Heroin In Tahiti, Death Surf (Boring Machines, 2012)
If I see a record called Death Surf anywhere I am sure to buy it. I found this in Athens a few years ago and bought it immediately. It's a great record, not seen it here in the UK at all though.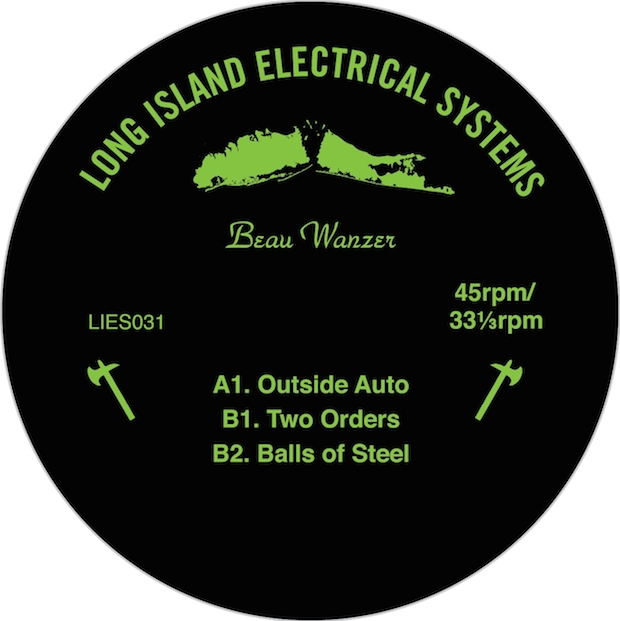 THE RECORD I LISTENED TO THE MOST WHILE MAKING MY EP
Beau Wanzer, "Balls of Steel" (L.I.E.S., 2013)
I asked Beau Wanzer to remix "Bang" from my last EP. I was quite obsessed with his last EP, which is a great combination of psyche, punk and industrial music. I think the obtuse nature of it inspired part of "Check Out Your Mind."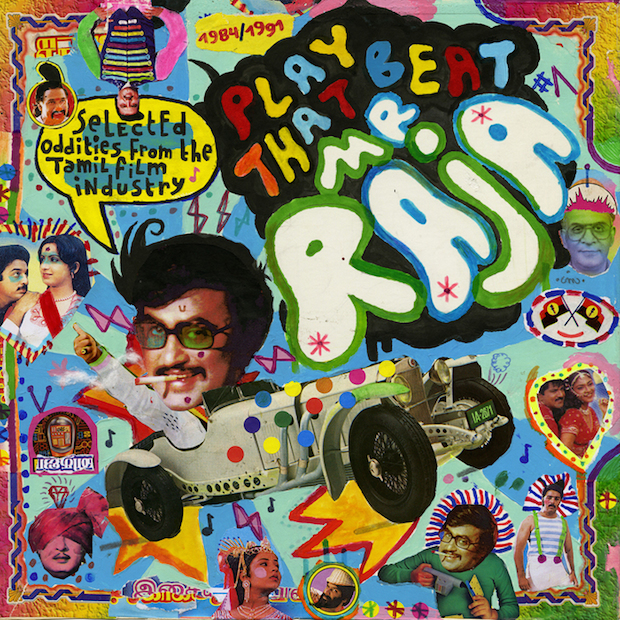 THE RECORD I'VE PLAYED SIMPLY TO SHOW PEOPLE HOW AMAZING IT IS
Shankar Ganesh, "Cola Cola Coca Cola" (Cartilage, 1985)
I've played this out mainly in more psyche and alternative sets; it could be a little too out there for most club sets. The fusion of Joe Meek garage rock drum sounds and electronic drums. (One section—a mere eight bars long—sounds like it could have been produced by Model 500.)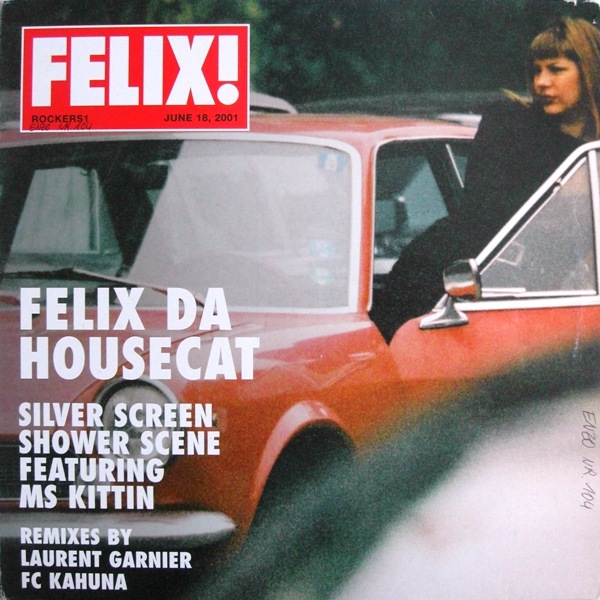 THE RECORD I HAD TO PLAY SEVERAL WEEKS IN A ROW BEFORE PEOPLE 'GOT IT'
Felix Da Housecat, "Silver Screen Shower Scene" (City Rockers, 2001)
I remember clearing the floor to "Silver Screen Shower Scene" a few times before people decided to 'get it' at Trash. I played it twice the first night as I was adamant people needed to know and love it. Within weeks the entire musical landscape of Trash had changed and this track was the focal point of it all.
Erol Alkan's solo debut, 'Illumination', is now available through his Phantasy Sound imprint, as is a limited 12" of remixes from the record. Explore some of the DJ/producer's own music down below…
[youlist pid="PLlxVAExh_bYbVpmqVsFvr_j-eGZs0znam" width="960″ height="540″]