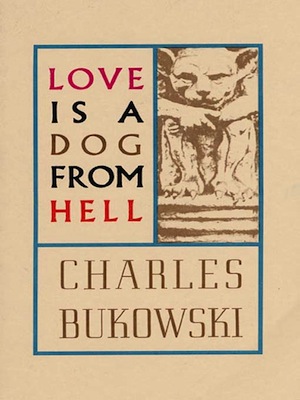 1. The Strategy Guide For GTA V
Goes without saying. I'm a young man with electricity at his disposal.
2. Charles Bukowski, Love is A Dog From Hell
Buk is like comfort food to me…definitely my tabloids. I've read this book maybe 10 times and could read it another 10.
3. Twitter
My gateway to the rest of the world on tour. Always a good way to feel slightly connected.
4. FL Studio Manual
I've been using FL for almost 10 years now but I feel like I still don't know everything. Trying to read the manual from front to back to catch things I may have missed.
5. Isaac Asimov, The Foundation Trilogy
I probably won't get to this on tour but I brought it just in case. I've been trying to read this series for a while. Old sci-fi books are my shit.
Jonwayne's first proper LP, 'Rap Album One', is due out October 29th through Stones Throw. He's currently on tour with Mount Kimbie. Check out their remaining dates below, along with some more recent music from the producer/MC…
Mount Kimbie + Jonwayne tour dates:
10/8 Brooklyn, NY – Music Hall of Williamsburg
10/9 Washington, DC – Black Cat
10/11 Atlanta, GA – The Loft
10/12 Jacksonville, FL – Jack Rabbits
10/13 Tallahassee, FL – Club Downunder
10/14 Orlando, FL – The Social
10/15 Miami, FL – Bardot
10/17 New Orleans, LA – Republic
10/18 Houston, TX – Walters
10/19 Austin, TX – Red 7
10/20 Dallas, TX – Club Dada
10/22 Chicago, IL – Lincoln Hall
10/23 Columbus, OH – The Basement