Photography JAKE MICHAELS
Words CAMELLA LOBO
I grew up in a small Port of Los Angeles town called San Pedro. If you ask anyone who lives in LA, they will tell you not to go there, or that they've never heard of it.
When I was a kid, there was a rumor the Black Dahlia was found in a field about five blocks from where I now live. My intrigue with living and dying horrifically in LA probably began there, along with having a father who was a homicide detective for many years.
After some time living all over the place and a stint in the Midwest, I am back in this dark little seaside town, and still expecting to stumble upon a naked corpse on the hillside every morning. It's no surprise I am fixated with locations where people have died. I guess I just refuse to believe these spaces could return to their benign states after serving as such monumental exit points for a life, big or small.
There was a phrase I once heard in reference to the "rise and fall" ecosystem of Hollywood that has stuck with me: "The brighter the light, the darker the shadow." That vision of Los Angeles has always fascinated me–that and the transient nature of a city that holds far too many dreams, both dead and alive.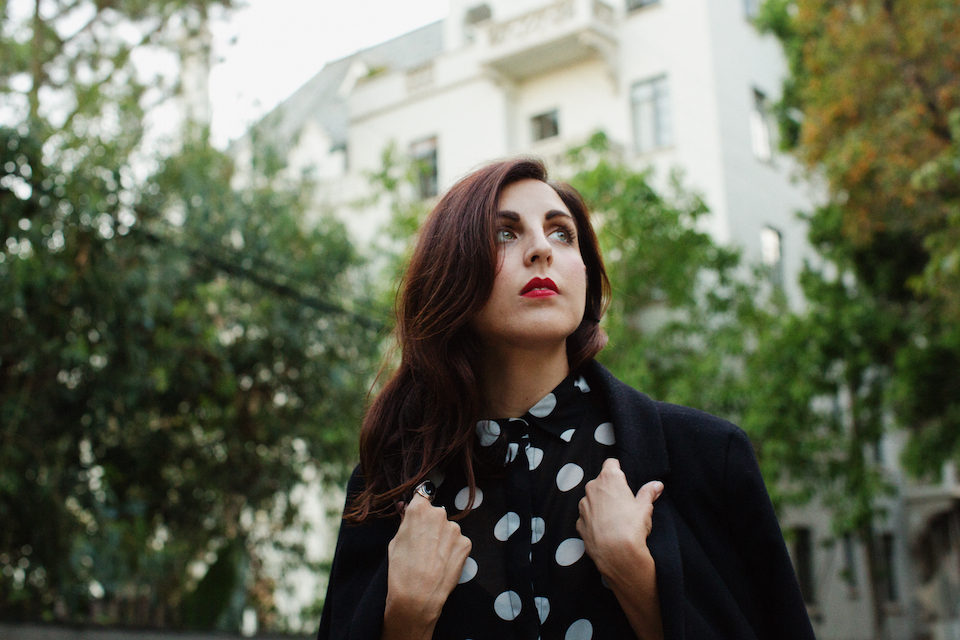 Seward Avenue
Silent-movie star Marie Prevost, who starred in the film adaptation of F. Scott Fitzgerald's novel The Beautiful and the Damned, fell victim to the unfortunate downward spiral today's Hollywood clichés were built on. After fame and failure, she died of alcoholism brought on by depression at 38. She was found in her apartment days later, after neighbors complained about her dog barking incessantly.
Hollywood Forever Cemetery
You can't walk three feet in this cemetery without stumbling upon a famous grave site. It's basically the Hollywood Walk of Fame for the dead. Vampira (Maila Nurmi), Jayne Mansfield, Lana Clarkson, Johnny and Dee Dee Ramone,
and Cecil B. Demille are all buried here. One of the most interesting things about it, to me, is that Paramount Studios is built on part of the original Hollywood Forever Cemetery. They screen movies here pretty regularly.
The Sowden House
The mysteries behind the Sowden House are as bizarre as its architecture. It's tucked into a row of seemingly nondescript LA bungalows on a busy street in Los Feliz. It just sort of lunges at you out of nowhere with these menacing jaws. The house was built by Frank Lloyd Wright in the 1920s, but it became the center of the Black Dahlia murder case in 2004 when an LAPD officer who grew up there accused his doctor father of killing Elizabeth Short in the house, along with many other women. Though the accusation was never proven, the aura of eeriness prevails.
Afton Arms
Nearly every old building at this point has a connection to some tragic old Hollywood tale. Afton Arms, a gorgeous, ivy-covered, castle-like building on the corner of El Centro and Afton Place, has many. Several notorious murders and deaths have taken place within its beautiful walls. However, what was once a raucous and scandalous building on par with the Chelsea Hotel now has a peaceful, estate-like presence, leaving no physical trace of its dark history.
Chateau Marmont
Chateau Marmont has been a landmark of Hollywood glamour for decades. The only time I've ever been there, I had a moment outside Room 3, where John Belushi overdosed. It still feels dark and sad. If you go online, you can Google an aerial photo from this exact spot the morning he was discovered. The same street lamp stands there now.
Tropic of Cancer has two limited releases out this fall: a split Part Time Punks Radio Sessions EP with HTRK (available through Ghostly International), and an etched, one- sided picture disc through Sleeperhold. Check out more stories from our fall issue here.