For nearly 15 years now—beginning with the bold debut album (The Incomplete Triangle) of the Brooklyn collective Lansing-Dreiden—the sprawling back catalogue of Jorge Elbrecht has felt like a radio dial on fire, careening between conceptual art and record aisle references with little regard to what's going on in the rest of the world.
In a lot of ways, the singer / multi-instrumentalist / producer (Tamaryn, Frankie Rose, Sky Ferreira) is a living art project who just so happens to cut most of his creative ideas to tape. How else to explain last year's Here Lies record, a long overdue solo debut presented as a sort of epitaph—a survey of side projects that seem to exist mainly in Elbrecht's mind?
Determined to make sense of it all on the eve of more elusive material—a synth-heavy record next September, and a guitar-led psych LP in 2020—we asked Elbrecht to make us a Needle Exchange mix that puts his many outlets in perspective, starting with our personal favorite: Gloss Coma. Cue up "Authorized and Approved by the Estate of Jorge Elbrecht" below, complete with liner notes and lots of archival material if you want to head down that rabbit hole for the rest of the day….
GLOSS COMA
Here Lies technically begins as a Gloss Coma EP. The first Gloss Coma experiments were made with leather and skin audio samples that were incorporated into drum rhythms. It's become my outlet for cold electronic synth and drum machine-based music. Most of the songs are executed in a minor key, and there are not many guitars involved, if any. Somewhere along the way the vocal character morphed into something more operatic. That said, for Gloss Coma and my other project REMYNYS, it makes sense to prioritize other singers as lead vocalists.
At the Gates – The Flames of the End
This is an interlude to inspire albums filled with interludes. Not only is it a great 'opener', but crucial because some of my favorite mournful electronic music is actually made by '90s metal bands.
Athamay – Falling
The origins of a new genre I have been calling "torture pop" or "dungeon pop". Everything about this song—the "sure that's fine, I'm too bummed to care" bass and synth sound selections, the bored delivery, and the way it makes you want to light purple candles—is perfect.
Ministry – All Day
There are a few artists/albums I think about every time I make a Gloss Coma song, and Ministry—particularly this era—is one of them.
Derniere Volonte – Travers
This phenomenal project was introduced to me by the incredibly talented clothing designer Patrik Ervell when we co-created a soundtrack for his runway show.
REMYNYS
This a project designed for slow songs, anything R&B-influenced, and sonic images that make one feel like a confused child again.
808 State – Moses
The sounds contained in this album, Gorgeous, which I purchased as a teenager on cassette at Peaches in Florida (not at all knowing what it was) are forever frozen for me. I am now more interested in this because of how "late career" uncool it feels—the bright digital reverbs, crisp arpeggio bass, and so forth….
Simple Minds – Big Sleep
One of the most underrated bands ever—so much so, that I feel cliche even saying that. This song transitions us from the teal and purple drip of REMYNYS to its more soulful investigations.
Chic – At Last I Am Free
A very pleasing and long, repetitive song (in a way I enjoy). I heard the Robert Wyatt version first, during the time we were making the Lansing-Dreiden records in NYC. So much space, and it demonstrates pro musicianship done correctly.
Heatwave – Star of the Story
The eerieness plus the classy restraint in the musicianship here, along with the expert manner in which it is arranged is what I believe always got me. There is a "blues solo" on a nylon string guitar. I covered this song but only sent it to those who had purchased the Happiness vinyl on pre-sale.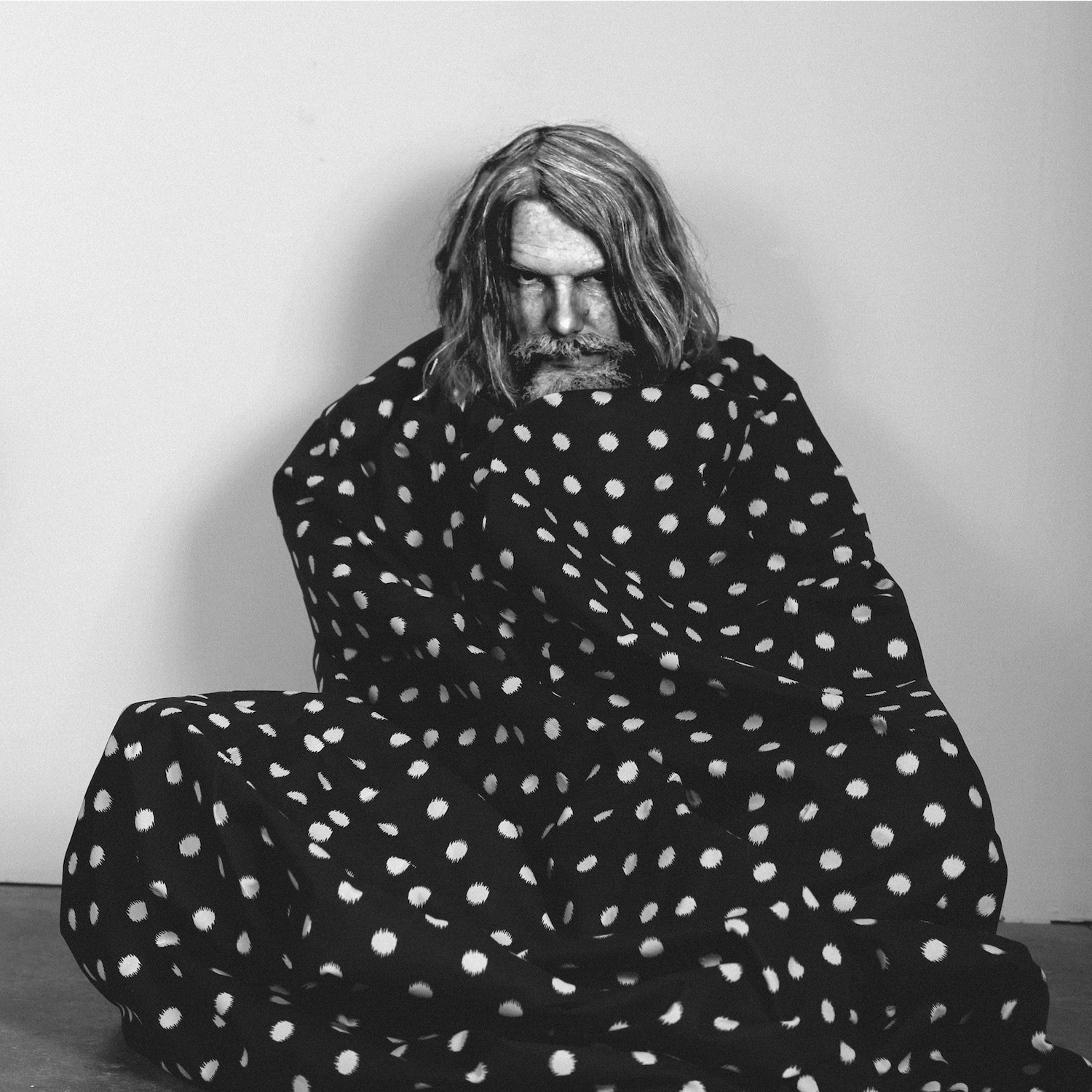 PRESENTABLE CORPSE
The last four or five songs on Here Lies could in fact be considered a Presentable Corpse EP. This project's themes, lyrical content, and songwriting in general is meant to evoke the perspective of soldier at war in the 1960s, or the ghost of this soldier. The name Presentable Corpse is taken from what a professor of mine, Ron Jones, likened the avant-garde to: a corpse that is continually propped up and painted over with makeup again and again to appear as new. This project is also about capturing the holy spirit of musicians playing together in a room—guitars, bass, church organ, drums, and many reverberous vocal harmonies.
The Feminine Complex – "Hide & Seek"
If anyone who sings like this would please contact me that would be greatly appreciated. Thanks to Teenbeat Records for finding and reissuing this; I've been loving it for decades.
Original TV Soundtrack – Tell Me, Tell Me
Imagine being scared/running away from ghosts as you listen to this. It's basically a '60s horror film soundtrack as far as I'm concerned.
The Revolving Paint Dream – In the Afternoon
This may be the perhaps unattainable, ideal sound for Presentable Corpse in pretty much every way. If anyone who sings like this could also contact me that would be wonderful.
CORAL CROSS
If I weren't a decaying, old gray man, and if the worst, most profit-oriented music in the world wasn't so popular; if I could pay for my meds via my own music, and pick whatever kind of music that was, it would hands-down be metal.
Choir of Monks from the Chevetogne Monastery – Russian Monastic Vespers
Coral Cross was originally imagined as a project where imperfectly fit/dissonant choir recordings were laid atop fast, low-fidelity thrash backdrops. "Choral thrash" was the goal, but it has now evolved and somehow a new "witch voice" has surfaced, gasping and cackling all over the full-length, which I am very grateful for.
Mayhem – A Wise Birthgiver
When a band makes a psychedelic album, but it appears they don't know that it is, or something tells you "psych" was not the intention, I find that highly enjoyable.
Bethlehem – Schatten Aus Der Alexander Welt
A song from what is probably my favorite band and album, introduced to me many years ago by extreme music guru and best friend Max Hooper Schneider. To say most things here would seriously reduce its importance to me. My thoughts on why the vocals, riffs, drum rhythms, and general production techniques contained on Dictius Te Necare (translation: You Must Kill Yourself) are so transcendent are honestly not meant for those who do not truly love extreme distorted music. I could have picked any song so I went with track one. I suggest listening to this entire album if you wish to expand your mind.
Bethlehem – Fickselbomber Panzerplauze
"But I only really like the early stuff" is not the case with Bethlehem, as their most recent offering ALSO slays (demonstrated here, also with track one), opening into brutal assault after an initial half-hearted belch.
FURTHER LISTENING