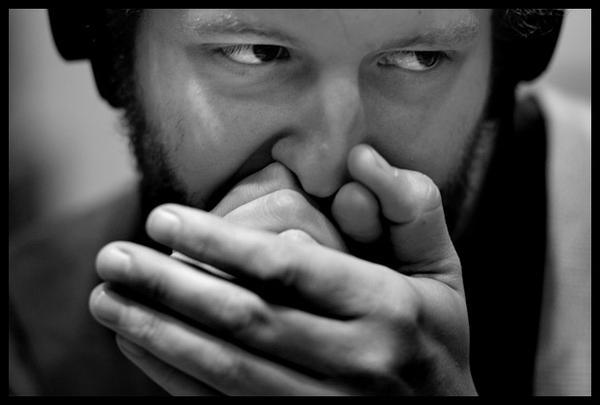 So here's something we didn't expect to hear on Kanye West's next album: a hook by Bon Iver, as inspired by the Auto-Tune track ("Woods") on his Blood Bank EP. According to Rolling Stone, West borrowed the idea from Ed Banger boss Pedro Winter, but instead of sampling Justin Vernon's robot love vocals, he flew the singer to a Hawaiian studio. And what do you know? They're BFFs now.
"I called [him] and we ended up becoming like really good friends, playing basketball together everyday, and going into the back studio and just record his parts," West said. "He's similar to me, like where he just does shit just so people would be like, 'Oh shit how did you do that? How did that happen?' He's just a really cool guy to be around."
Check out a stream of "Woods" after the jump, or buy the entire EP here.