"We've got a lot of self-conscious people in here," Prince said a couple songs into his sorta secret City Winery set on Thursday night. "Turn the lights off; we gotta get loose."
That's the best way of looking at the singer's recent run of "last-minute intimate late-night" gigs in Chicago, and now, New York—as a loose, once-in-a-lifetime look at one of popular music's only still-got-it enigmas not taking himself so damn seriously. Which works both ways, really. On one level, it was refreshing to see Prince let a band half his age and a couple of lesser-known singers (Shelby J. and LiV Warfield) share a spotlight he'd otherwise steal, but let's be honest—people didn't line up outside City Winery at midnight to buy $75 tickets because they were here to see a showcase. They were here to turn back time and sing along to songs like "When Doves Cry," "Let's Go Crazy" and "Little Red Corvette" among fellow hardcore fans like it was 1984 all over again.
Instead, we got to hear many of those singles as we all walked in, cut up by a scratch-happy DJ who could care less that turntablism died somewhere between the early '00s and the skill-dulling rise of Serato. Such long-lost techniques would look dated and a bit sad in most other modern day settings. When you're essentially opening for Prince however, it appears all too appropriate, a way of setting the old-school scene. Or as Warfield reminded the packed room later in the night, "This is all live and organic. There are no backing tracks here."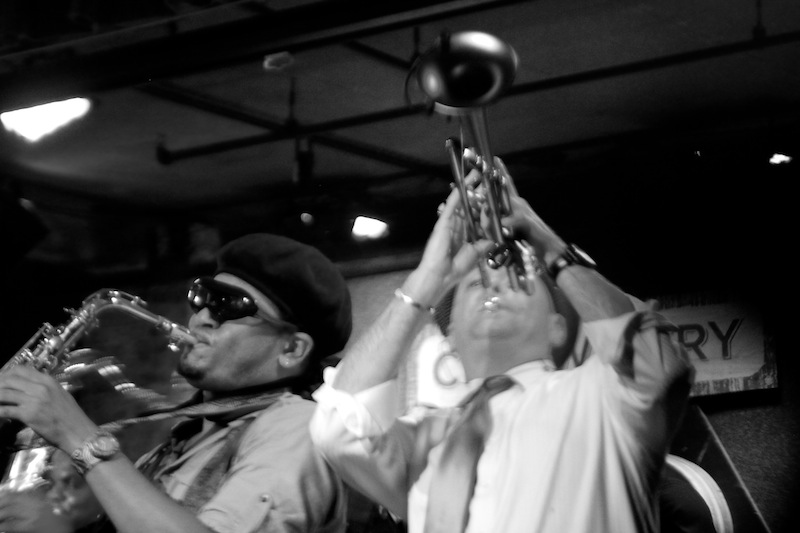 So what did we get instead of preset laptops and way too much Auto-Tune? Why, we got to witness the latest permutation of Prince's New Power Generation band have a hell of a time playing a mixed bag of mood manipulators, including "Musicology," "Nothing Compares 2 U," "Something in the Water (Does Not Compute)," and an especially relevant rendition of "All the Critics Love U in New York." All of which sounded well-seasoned, horn-heavy and just the right amount of funky, complete with a revealing door of rip-roaring solos, spirited lead singers—Warfield and J. are headlining this residency for a reason—and sparingly used guests like a crowd-riling Doug E. Fresh, who reminded us that the roof is in fact on fire, but we might as well let the motherfucker burn.
Meanwhile, Prince strutted across the stage, shimmering scepter in hand and sunglasses securely fastened, like a ringmaster out to reclaim a thorn he never quite left. "Act like it's the weekend!" the Purple One wailed sometime around 2 a.m. "Turn this place up!"
Gladly. —Andrew Parks