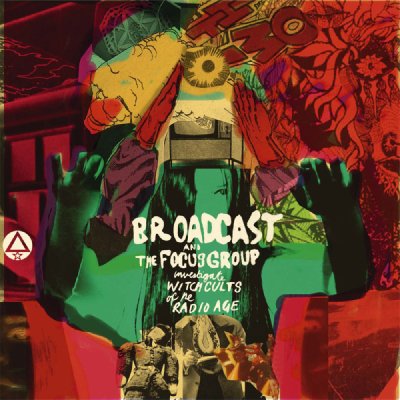 The Details: Broadcast and the Focus Group, …Investigate Witch Cults of the Radio Age (Warp, 2009)
The Reason(s) We Can't Stop Listening: As creepy as this 'mini-album' (it's actually 24 vignettes that add up to 52 mesmerizing minutes–Broadcast's Donuts, if you will) is, it's also quite beautiful. Most of it lives up to the title, recreating the disjointed transmissions of a radio dial and our own collective subconscious. And that's fine/exactly what we expected, considering the involvement of graphic designer/Ghost Box owner Julian House, a guy best known for channeling the sleeves and sounds of long-lost library music. That said, singer Trish Keenan emerges from the ether at least a couple times ("The Be Colony" being a key example) to remind us that five years have passed since Broadcast's last proper LP, the equally-essential Tender Buttons.
Um, get on it guys. Or at the very least, put on another show like this.