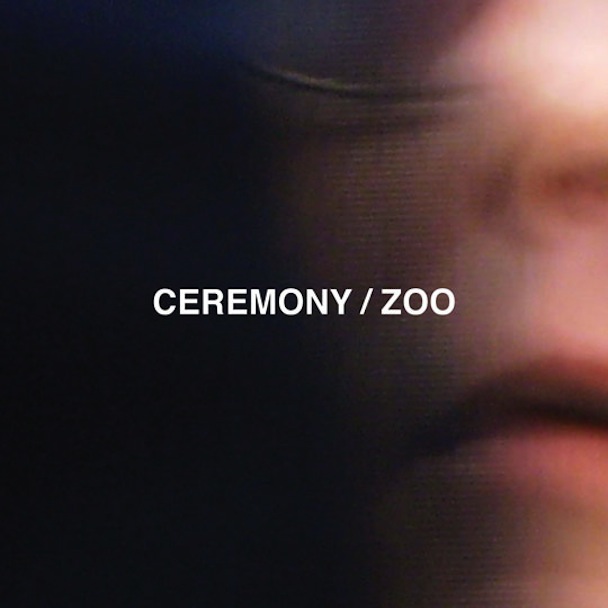 The Artist/Album: Ceremony, Zoo (Matador, 2012)
A Short Review: Anyone who did back flips over Ceremony's last full length–the cult favorite Rohnert Park–will want to (stage) dive right into the hardcore revivalists next logical progression, a corrosive but catchy consolation prize for anyone who found Fucked Up's last LP a little too proggy. Zoo is loosely inspired by David Foster Wallace's "E Unibus Pluram" essay, which examines television's influence on modern literature. And while that leads to some insightful lyrics and brilliants turns of phrase, frontman Ross Farrar sounds more concerned with owning his words than shoving them down our throats.
Contrast that with the phlegm-flinging start of Rohnert Park, a frantic number that name-checked everything Farrar's sick of. (Liberals, the G.O.P., himself–you name it.) Both sides of the California band are stellar, but there's something to be said for bringing their groove-locked attack into greater focus with a heady balance of pit pleasers ("Hysteria," "Citizen," "Ordinary People") and widescreen descents into madness ("Brace Yourself," "Nosebleed," "Video").
No flutes or flugelhorns, though. Sorry about that.
Available At: Amazon · Insound  · iTunes · Spotify
Download another song and check out a video below…