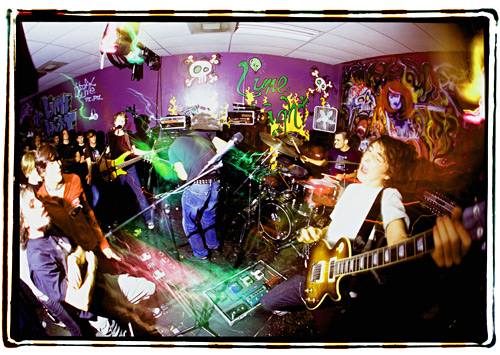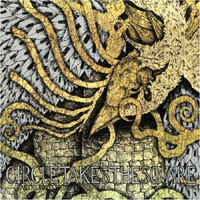 Like a male/female version of the Blood Brothers with brainier arrangements and twitchier time changes, Circle Takes the Square is easily self-titled's favorite experimental hardcore band of the past few years. The trouble is they've been largely quiet since this 2004 LP and a string of sporadic tour dates. CTTS hasn't broken up yet, though, so buying their first and only LP may help ensure the completion of the sophomore effort they started writing earlier this year.
Trust us; the disc's worth it based on the packaging alone. Like most Robotic Empire releases (that'd be Torche's home before they jumped ship to Hydra Head), As the Roots Undo combines ace artwork (a weird wrap-around design we've never seen in a CD before) with heavy music so outside the box it's bound to be overlooked by the masses. Which is especially unfortunate in this group of rotten Georgia peaches, as they sound like Kylesa without the crustiness–a battering ram of a band teetering on the edge of madness without ever resorting to clichéd lyrics or obvious hooks. To make matters even more interesting, "A Crater To Cough In" and "Non Objective Point of Karma" both feature extended intros of melodic guitar lines–think a particularly menacing Mogwai–that eventually explode into a serious state of disrepair. Mostly thanks to guitarist Drew Speziale and bassist Kathy Coppola, a pass-the-mic pairing so in control of the songs that every riff and bass line is left struggling to keep up. Seriously; these guys sound like they'd eat Mates of State for dinner and save Matt and Kim for dessert.
Wholly recommended for melodramatic moments and the next time you feel like windmilling a piece of furniture.
[audio:http://www.self-titledmag.com/wp-content/uploads/audio2/04%20In%20The%20Nervous%20Light%20Of%20Sunday.mp3]