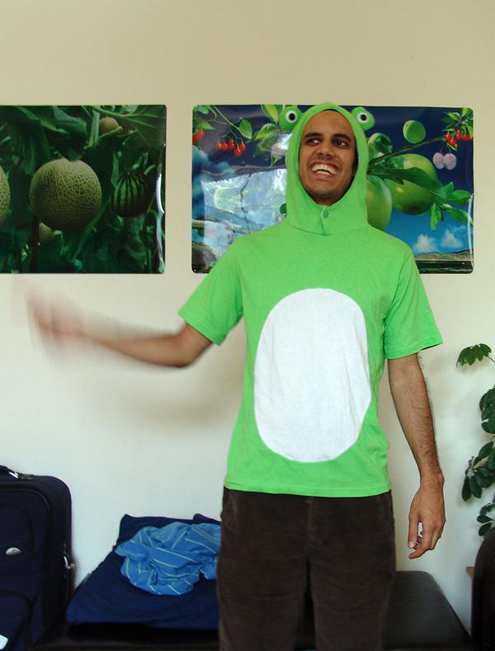 Okay, so this one's essentially an EP–an EP that spreads 31 minutes over just four tracks. And what an extended player it is, showing a fresh side of Four Tet that was first hinted at on his tantalizing "Tonto" remix. Easily one of his finest knob-twiddling efforts, the Battles track went from being a spastic piece of post-everything bliss to a total trance record. Not in the Oakie or Tiësto sense of the word; more like an excuse to plug in and fade the fuck out.
Ringer takes this heady dance music direction even further by funneling minimal techno through a cracked kaleidoscope lens. In other words, everything sounds alive, and in no way as cold or calculated as Berlin's post-Hawtin sound. The title track, for starters, is steeped in melancholy, a hypnotic groove, and eight sustained minutes of synth washes. The chunky drum loops at the denouement are the only sign of the Kieran Hebden we used to know–you know, the guy that didn't play gigs with The Field and The Glimmers–and even they are quite muted.
In other news, "Ribbons" is driven by clinking, clattering cymbal hits, "Swimmer" is spacey in both senses of the word (as in the stars and actual roominess), and "Wing Body Wing" is full of playful, drunken percussion patterns and a persistent bass thump. Here's hoping that Hebden turns all of this restless energy into an LP soon, effectively put the term "folktronica" to rest for good.