A Marilyn Monroe impersonator, as played by Samantha Morton in MISTER LONELY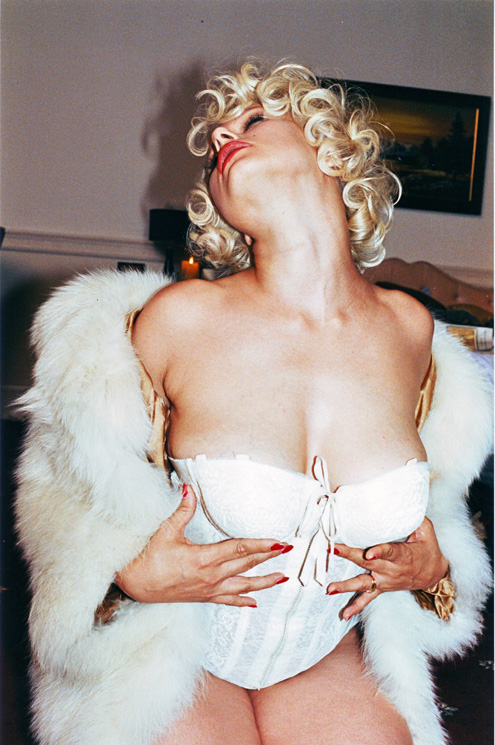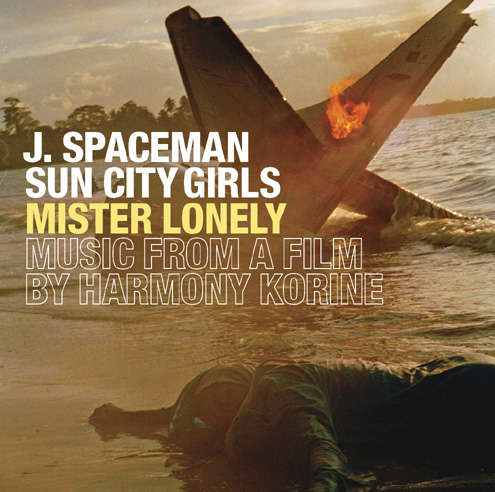 First things first: This is not a collaboration between Spiritualized's death-cheating frontman and the strange souls in Sun City Girls. Instead, the two acts essentially split the score duties on Harmony Korine's first feature film since 1999's Julien Donkey-Boy. (You may also remember the shock tactic-deploying writer/director from Gummo and his incredibly controversial Kids script.)
To give you an idea of the inspiration behind the 20 haunted/haunting tracks on here, the movie is basically about a commune of celebrity impersonators, from Marilyn Monroe (an always-on-point Samantha Morton) to Michael Jackson (Diego Luna, a.k.a. the Y Tu Mamá También no one wanted to sleep with afterwards). Of course, this being a Korine film, we can't quite tell where the façade ends and the flesh and blood person behind the mask begins.
"I've always wanted to be someone else," says Luna, in the album's opening statement. "I have never felt comfortable the way I am … [oh] to own a different face, to dance a different dance and sing a different song."
J. Spacemen and Sun City Girls use this ego-skirting premise as the basis for brief but poignant vignettes of drifter-in-the-dark chords ("Blues 1," "3D Girls"), muted noise compositions ("Panama 1," which is like Wolf Eyes on Quaaludes), and sheer creepiness (the twinkling piano keys and soul-searching cries of "Steppe Spiritual," the lingering melancholy of "Spook"). And then there's Spaceman's "Musicbox Underwater," which is downright gorgeous stuff.
And the real beauty of it all? Believe it or not, the entire score is seamless despite the Type A personalities involved. In fact, listen without looking at who wrote what and you'll have a hell of a time figuring it out. Except for maybe the aforementioned "Spiritual," as it recalls the ongoing world music explorations of Sun City Girls. Basically, if you dig either of the parties involved, you need this album as it shows a side of each we rarely see and is a striking score no matter how you look at it.