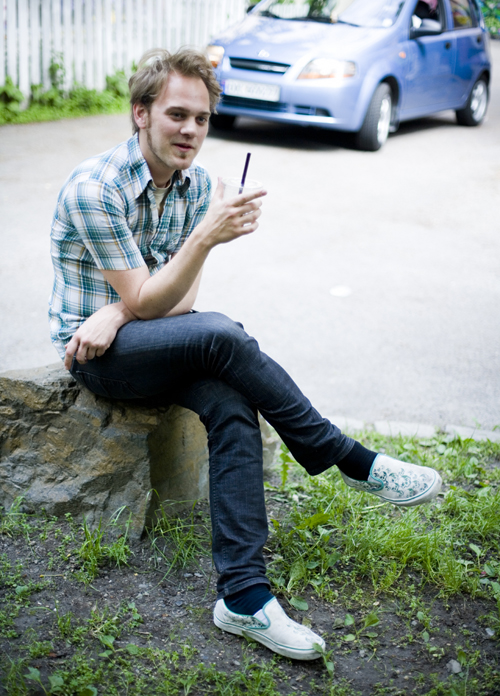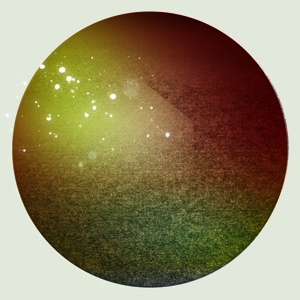 What is this? Fantasia? Not exactly, although Lars Horntveth's restless 37-minute composition could easily be set to a series of scenes involving magical mice and dancing brooms. Or at the very least, whatever's playing at the local planetarium this week.
A truly kaleidoscopic recording beyond its title and starry night sleeve, Horntveth's second solo album must be consumed in one sitting, preferably as a backdrop to such menial tasks as editing a daily web site about music. Now that isn't to say that this record is the equivalent of slapping gray wallpaper on white walls to "spice things up a bit"; quite the contrary. With a real deal conductor (Terje Mikkelsen) guiding a 41-piece Latvian orchestra (34 string players, three percussionists, a clarinet, a flute, a bass trombone and a harp) through Horntveth's multi-movement piece, the entire recording sounds classic yet contemporary. Keys creep and caress, guitars whine, strings swoon and sweep, and Horntveth's own blend of horns, clarinets and wildly-expressive piano chords color outside the lines with a palette so bright it'd blind the first 10 rows of your local Philharmonic.
Beyond how mesmerizing "Kaleidoscopic" sounds–at times, it's as loud and frantic as whatever rock show is happening around the corner from your friend's Lower East Side apartment–Horntveth's composition is an immersive experience. Yes, it's best in the background, but we've listened to it all the way through five times in the past 24 hours and we're still discovering numerous nuanced details that make the disc take on a filmic quality we'd revisit like one of our scuffed-up DVDs. While Horntveth's fulltime band, Jaga Jazzist,  imagines a jazz session between Ornette Coleman, Buddy Ritch and Aphex Twin, his solo work is exactly the sort of thing we love to see at, say, New York's "Wordless Music Series." Classical music, yes, but classical music that cuts to the bone enough for low-brow folks like self-titled to pay attention.
[audio:http://www.self-titledmag.com/wp-content/uploads/audio4/larsedit2.mp3]