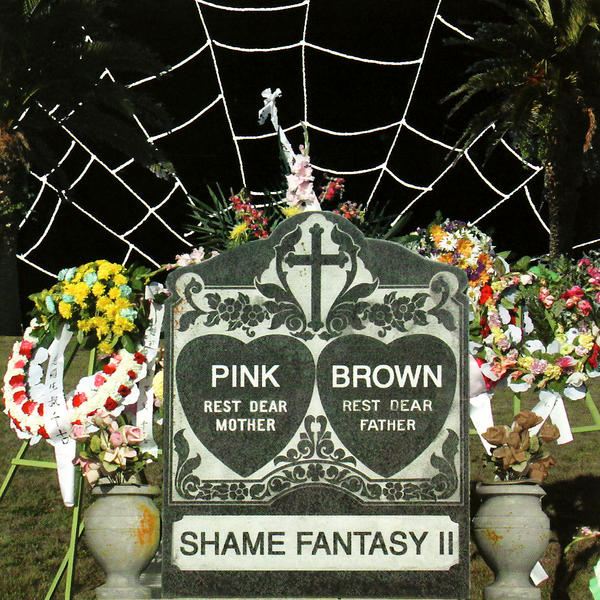 The Artist/Album: Pink & Brown, Shame Fantasy II (Load, 2003)
Our Review: Providence's sludge-dipped answer to the White Stripes couldn't be any further removed than John Dwyer's last couple LPs with Thee Oh Sees, albums that referenced everything from Krautrock to psych-folk. What we've got here instead is a gimmick–crazy art-school kids in color-coordinated outfits–that goes down as easily as anything their buddies Lightning Bolt ever released. Which means it's a joy to behold if you're into controlled chaos and an absolute nightmare if lo-fi lashings give you a guaranteed headache.
Come to think of it, most people will have to ingest this 22-track collection–the entire Pink & Brown oeuvre, as it were–like a series of adrenaline shots: as needed, and never, never before bedtime.
Stream 'Shame Fantasy II' in full via Spotify below…