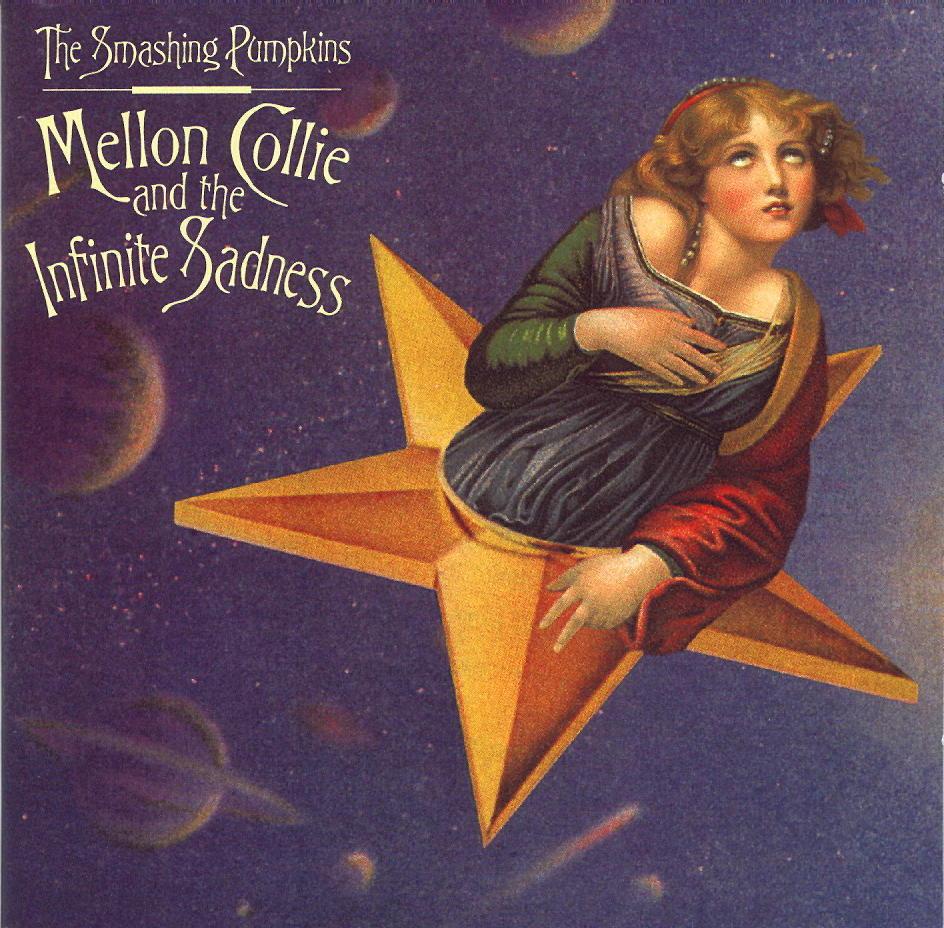 The Artist/Album: The Smashing Pumpkins, Mellon Collie and the Infinite Sadness (Virgin, 1995)
The Reason(s) We Can't Stop Listening: Well, for starters, this sprawling masterpiece–one of the most enduring documents of the grunge era–would never get made today. And not just because Billy Corgan seems incapable of writing one hit single, let alone five. Our collective inability to focus on anything for more than five minutes at a time would also be the kiss of death for a double album that opens with a windswept piano piece (the title track) and closes with a brittle ballad ("Farewell and Goodnight," featuring a vaporized duet from the band's dearly missed power couple, bassist D'arcy Wretzky and guitarist James Iha).
Not that Smashing Pumpkins' third album is an over-the-counter alternative to Ambien or anything. In many ways, Mellon Collie and the Infinite Sadness captures Corgan at the peak of his prickly powers; playing the part of a frontman who flattens everything in his path, from the vein-popping vocals and charred power chords of "X.Y.U" and "Tales of a Scorched Earth" to the trademark temper tantrums of "Bullet With Butterfly Wings" and "Zero." And lurking behind all that angst is some of the band's most ambitious work, a series of palette-stomping deep cuts that includes claustrophobic new-wave nods ("Love"), slow but steady builds ("Galapagos") and at least two genuine epics ("Porcelina of the Vast Oceans," "Thru the Eyes of Ruby").
Now does anyone want to lend us $300 for the triple LP pressing?
Available At: Amazon · iTunes · Spotify
Check out some classic videos from this album below…