Fischerspooner makes us miss 'Emerge' … a lot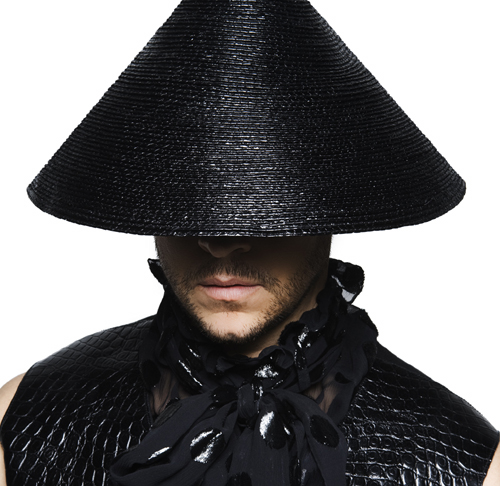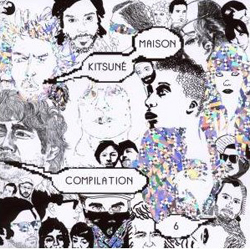 "The melodic one," eh? Who do you think you're kidding, Kitsuné? This is a Maison compilation, after all, and doesn't Maison mean serrated synths and tweeter-blowing bass lines in English?
Apparently not. Well, not in most cases this time around. While d.i.m. flips Fischerpooner's "Danse en France" into Boys Noize-approved electro–a sound that chips away at the pristine pop sheen of the group's past singles–and Heartsrevolution's  Leyla Safai howls like a hardcore punk princess atop the shimmering keys of "Ultraviolence," most of this Maison mix could classify as electronic emo music.
Now before you get the wrong idea, we're not suggesting that Kitsuné pressed a Parisian answer to Deep Elm's once-popular Emo Diaries series. We're simply saying that there's something in the water here, something that's made Johnny 5 come alive and feel the same emotions as the androids in Daft Punk's "Digital Love" single. On the incredibly bizarrre side of the spectrum is Ted & Francis' "I Wish I Was a Polar Bear," an organ-grinding jam about longing to be the world's largest landlocked predator, "in the cold all day/ and I wouldn't have to cry anymore/everything would be so clear." Um, okay. Someone needs to be on anti-depressants, stat.
David E. Sugar's "Although You May Laugh" is down in the doldrums as well, with a Kevin Barnes soundalike–in some of the melodies at least–dancing around a mid-tempo disco beat and whether or not he has the strength to actually eat something today. True to its title, "The Day (We Fell In Love)," Appaloosa's contribution stops whining and starts reflecting amid piano loops and shifty beats. There isn't much to it, but the song's mildly satisfying, and hey, it's better than "Hannukah," one of the only throwaway tracks on here due to its consistent ability to make us say "how many times have I heard that before?" The only other one we wouldn't miss, were it hacked off the tracklist? A-Trak's "Say Whoa,"  which pits some lazy sippin'-on-some-sizzurp samples ("they hear the bass, and they say whoa, whoa") against speaker-panning Ed Banger-isms.
As has always been the case with Kitsuné comps, the label/'lifestyle company' is ahead of the curve on quite a few acts here. We Have Band, for one, remind us of why we really, really miss Le Tigre despite the fact that 2/3 of the group are dudes. While we've certainly heard them before–they've been in the Kitsuné collective since the first Maison disc–Digitalism's "Taken Away" instrumental hints at a melancholic, groove-locked future for the duo. Here's hoping that happens. Until then, Kitsuné has compiled yet another supplement for pretending you know what's actually going on in the world of indie dance music.
[audio:http://www.self-titledmag.com/wp-content/uploads/audio3/06%20Taken%20Away%20(Instrumental).mp3]
Digitalism, "Taken Away"
[audio:http://www.self-titledmag.com/wp-content/uploads/audio3/05%20I%20Wish%20I%20Was%20A%20Polar%20Bear%20(Arctic%20Urgency%20Edit).mp3]
Ted & Francis, "I Wish I Was a Polar Bear (Arctic Emergency Edit)"
[audio:http://www.self-titledmag.com/wp-content/uploads/audio3/13%20Hear%20It%20In%20The%20Cans%20(DIY%20Version).mp3]
We Have Band, "Hear It in the Cans (DIY Version)"