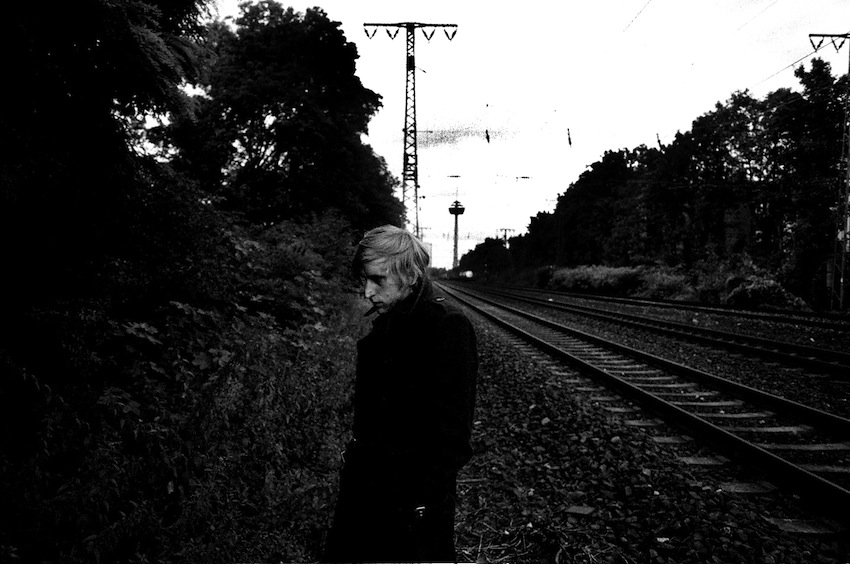 Here's what was on self-titled's office stereo today: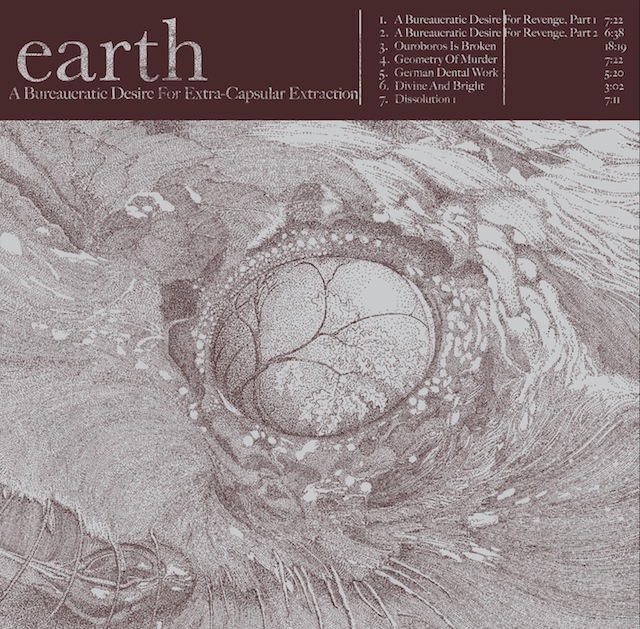 The Artist/Album: Earth, A Bureaucratic Desire For Extra-Capsular Extraction (Southern Lord, 2010)
The Songs In a Few Sentences: While Kurt Cobain may have wrecked one Melvins album, his presence certainly didn't hurt on a couple of Earth's earliest recordings. Remastered and reissued from two separate releases (Extra-Capsular Extraction, Sunn Amps and Smashed Guitars), "Divine and Bright" and "A Bureaucratic Desire For Revenge, Part II" are what happens when a grunge icon is allowed to mumble his way through the stylized murk of a cowboy junkie/drone demigod. Here's the thing, though: those songs aren't the highlights on Earth's new Southern Lord comp. That distinction goes to the tar pit trials of "Ouroboros Is Broken" and the marching order movements that drive "Geometry of Murder" right into Dante's inferno.
By the way, the NSFW video below is from an incredibly rare Sub Pop release–a hand-numbered VHS tape of black and white visuals and vintage porn that was synced up to Earth's sludgiest material.
–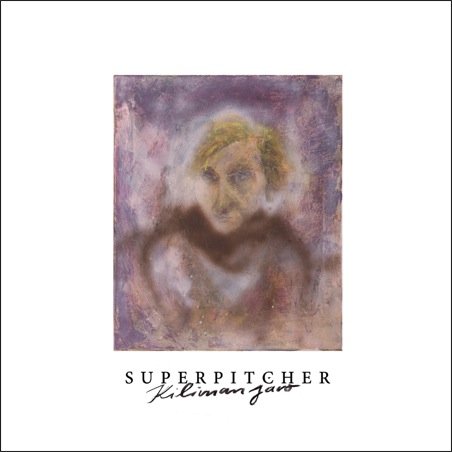 The Artist/Album: Superpitcher, Kilimanjaro (Kompakt, 2010)
The Songs In a Few Sentences: The album Superpitcher first promised us in the spring is finally out, and it's more than worth the wait that separates it from the producer's last LP (2004's Here Comes Love). While we'll never quite get why "Black Magic" pairs mirror ball melodies with Rebolledo's breathy lover-lay-down-isms (in Spanish, mind you), the rest of the record is a mercurial peek into the producer/singer's lovelorn mind. So if you still crank such icy techno-pop classics as "Heroin" and our personal favorite, "Happiness," the persistent piano-house lines of "Joanna" and creeping keys of "Who Stole the Sun" will more than satisfy your need for moonlit dance music. "Rabbits In a Hurry," on the other hand, comes across like an X-rated LCD Soundsystem tune (complete with line "everybody's always too drunk to fuck") and "Country Boy" is a club-bound epic about Superpitcher's haystack upbringing.
Definitely one of the strangest, and most delightful, electronic records of the year.
–
The Artist/Album: Abe Vigoda, Crush (PPM, 2010)
The Songs In a Few Sentences: Reduce a band's entire output to the term "tropical punk" and this is what happens: they buy a bunch of thrift shop synths and start sounding like a melodramatic gang of Cure-cribbing, mascara-smearing vampires. We're into it. Very much so.