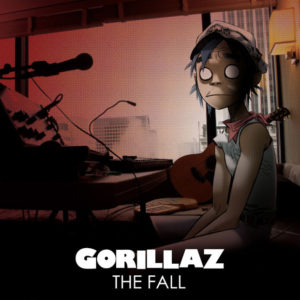 The Details: Gorillaz, The Fall (EMI)
A Short Review: Damon Albarn's first iPad-driven LP isn't as exciting as a new Blur record, but it's fascinating nonetheless–a tour diary that's dominated by lean, deftly layered apps and lyrics that unfold like a schizophrenic Twitter feed. Don't expect too many potential singles or any A-list guests beyond a couple of Clash members (Paul Simonon, Mick Jones) and Bobby Womack, but songs like "Amarillo" and "Revolving Doors" are essential listens for anyone who wishes Albarn would release a proper solo record sometime soon.
The whole iPad concept is carefully cultivated, too, applying around 20 tablet programs to crude field recordings and skeletal soundscapes that sound like one long fevered dream.