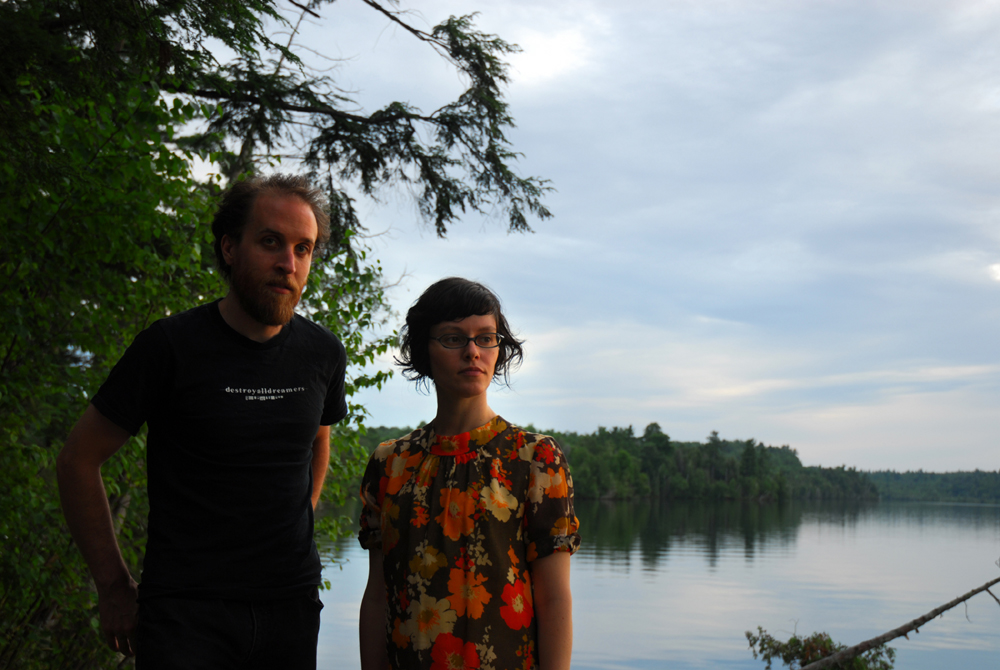 [Photo by Guylaine Bedard]
If you're like us and actually read Aquarius Records' thorough updates every week, you've probably noticed one name on the regular: Aidan Baker, either as one-half of Nadja or as the sole purveyor of limited albums, EPs and splits. To break his back catalog down into simpler terms, Baker had 99 releases under his belt at the time of this posting.
Now, there's two ways to dive into a discography that deep. One: snag whatever compilation(s) may be available. In Baker's case, that'd be Important's rather excellent I Wish Too, To Be Absorbed, which s/t shortlisted as a From the Stacks selection a couple months back. If there's any piece of evidence that effects pedals and drawn-out drone tunes are just the beginning of what Baker has to offer, it's this double-disc collection. (Hell, "Summer Chill" lifts its endless drum loop straight out of DJ Shadow's dusty crate bins.)
That said, it's only a primer; there's much more satisfying music to be had between Nadja and Baker's other projects. And since we're not about to sift through 99 releases, we asked the man himself about some good places to start…
NADJA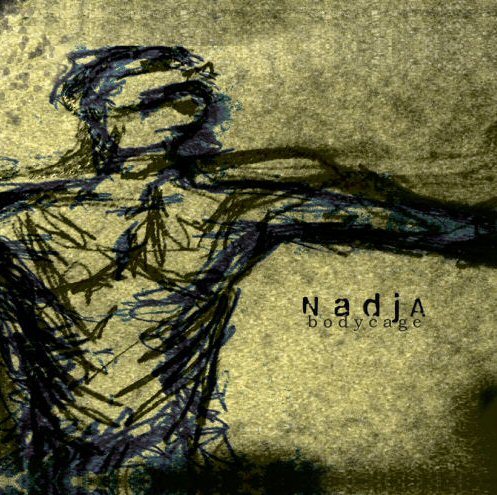 Bodycage (Profound Lore, 2006)
Most of our albums have some over-arching conceit or theme, but Bodycage is probably the only one that can properly be called a 'concept' album. After Truth Becomes Death, Bodycage was the second album we did as a duo with proper recording facilities (i.e. not on a 4-track, as all the initial releases were recorded–I consider these demos now, and not really worth listening to). I think it's more focused and has a wider dynamic/emotional range than TBD.
Perhaps one of our more obviously Godflesh-influenced albums (see "Go Spread Your Wings" on Selfless, for example), but I also had Converge's You Fail Me in mind when working on "Autosomal."
[audio:http://www.profoundlorerecords.com/mp3folder/Nadja.mp3]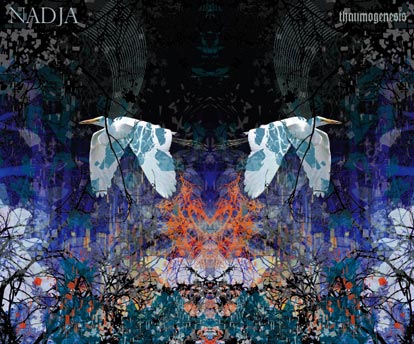 Thaumogenesis (aRCHIVE/Daymare, 2007)
Bliss Torn From Emptiness was our first attempt at creating a single-track album, but I think we were more successful with Thaumogenesis. We were influenced heavily by Corrupted's El Mundo Frio with this album, and attempted to create a similarly minimalistic and slow-moving piece that was simultaneously heavy and mellow, brooding and atmospheric.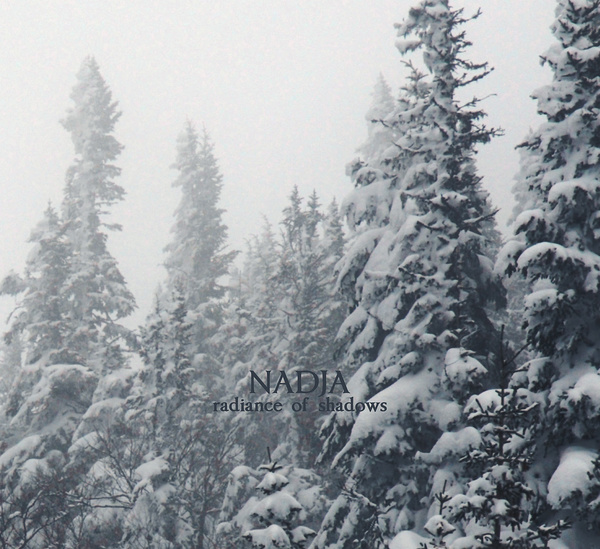 Radiance of Shadows (Alien8 Recordings)
We deliberately made this album as long as we possibly could–maybe it's a bit of an endurance test, but we were going for extremes. So, yeah, this is our longest album, but it's also our heaviest and quietest, prettiest and noisiest, both more structured and more abstract than previous and subsequent albums. I actually wrote these songs back in the early '90s; sure, they sound pretty different from the crappy demos I recorded way back when, but the songs at their core are the same. I say this not to suggest we're old school or anything–more to illustrate that the Nadja aesthetic has been percolating in my head for a while now…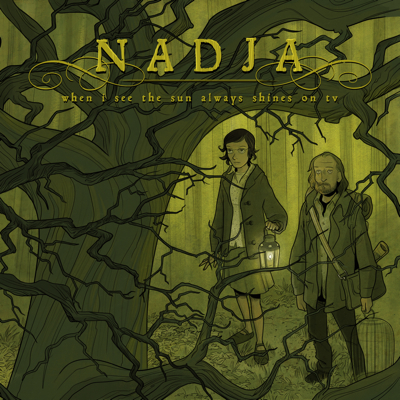 When I See The Sun Always Shines On TV (The End, 2009)
I know most people consider cover albums to be novelty items or filler, but this is an attempt to illustrate our roots, and an attempt to show that we have a sense of humor and don't take ourselves deadly seriously. (Humor isn't exactly all that prevalent in the doom and/or experimental music scenes, is it?) And that we do appreciate a good pop song.
[audio:http://www.self-titledmag.com/wp-content/uploads/audio5/01%20Only%20Shallow%20(My%20Bloody%20Valentine).mp3]
"Only Shallow" (My Bloody Valentine cover)
[audio:http://www.self-titledmag.com/wp-content/uploads/audio5/04%20Dead%20Skin%20Mask%20(Slayer).mp3]
"Dead Skin Mask" (Slayer cover)
AIDAN BAKER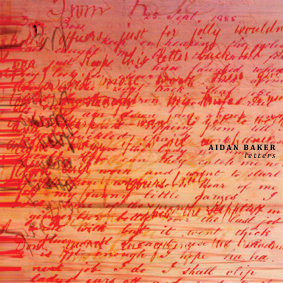 Letters (Basses Frequences, 2001)
This is the second solo album I recorded and initially released myself, now back in print courtesy of BF. Two long tracks–just guitar and voice and some cymbals. Very minimal and ambient; very simple and emotive.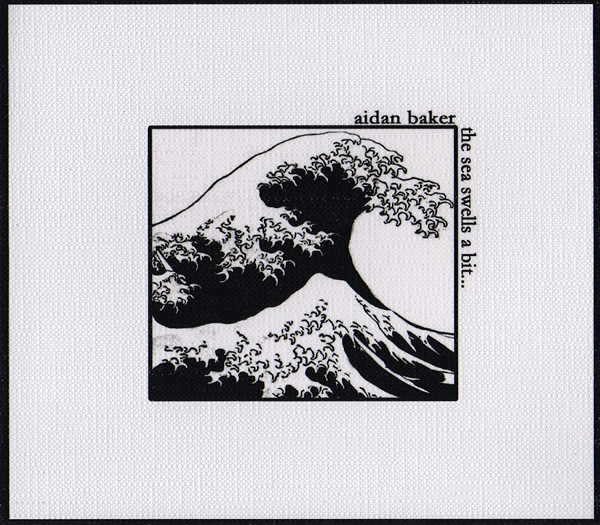 The Sea Swells A Bit (A Silent Place, 2006)
I think of these tracks almost as rock tunes. They all have standard guitar/bass/drums arrangements, but considering how abstract and drawn out they are, I don't know if anyone would agree with me. Perhaps it is a good example of what I mean when I refer to my music as 'deconstructive'–these songs have all the trappings of rock music, but they are stripped down and reduced to the bare elements, and then those elements are used to make something new.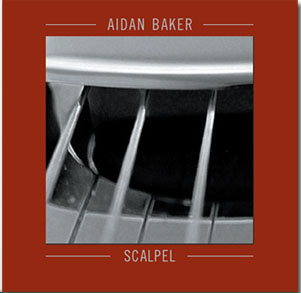 Scalpel (The Kora Records, 2007)
My drone-folk album, to coin a term. All acoustic guitar and voice, a little bit of violin and recorder and some processed field recordings, this is one of my more conventional, song-oriented albums–even if it is rather spare and slow. I've always had a fondness for Mark Kozelek's work (Red House Painters, Sun Kil Moon), so this is my attempt to channel him.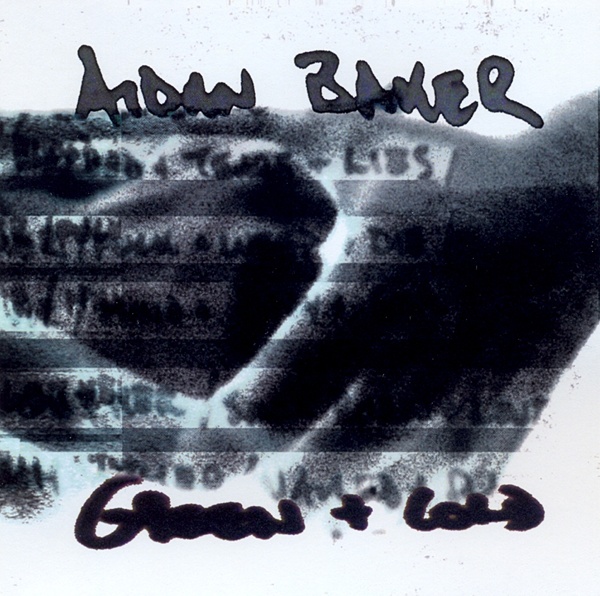 Green & Cold (Beta-lactam Ring Records, 2007)
Another song-oriented album, but fuller and lusher, with a more obvious shoegazer influence–yes, I listen to My Bloody Valentine, but you might also hear a mid-period Swans and maybe a more organic Legendary Pink Dots influence here. These are pop songs, more or less, moving in and out of the drone and abstraction.
WHISPER ROOM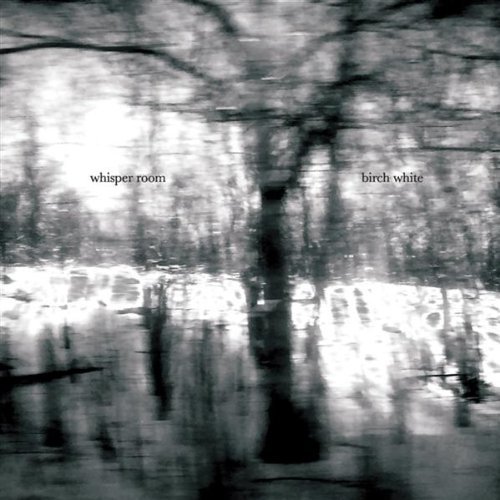 Birch White (Elevation Recordings, 2009)
I don't often regularly play with other people (apart from my partner Leah in Nadja), but this is one of my more recent and (relatively) active group projects. The album isn't out until the end of this month, but it's a collection of electro-drone-krautrock tunes (to give them a nicely vague label), largely improvised with some post-production editing and manipulation.
Kind of a mix of early-Floyd, Can, Autechre, and Spaceman 3, these are free-form, spacey jams with a hint of a groove layered with washes of abstract noise and melody.