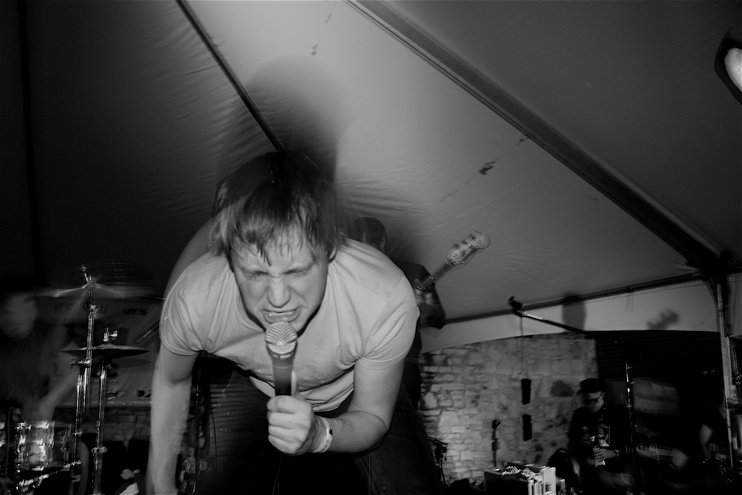 Photo by Andrew Parks
It's been a hot minute since we last heard from Pissed Jeans, so we're happy to report that the Philly band just released a random video from last year's King of Jeans LP. Directed by longtime self-titled contributor Shawn Brackbill, it's loosely inspired by a Beach Boys video and features lots of dancing girls who were hired off Facebook and Twitter. Hurray for social networking.
Check it out after the jump, along with a free MP3 of the song and Shawn's first music video, Cale Parks' "One At a Time." Pissed Jeans' next proper single, Sam Kinison Woman, drops in 7-inch/digital form on October 26.