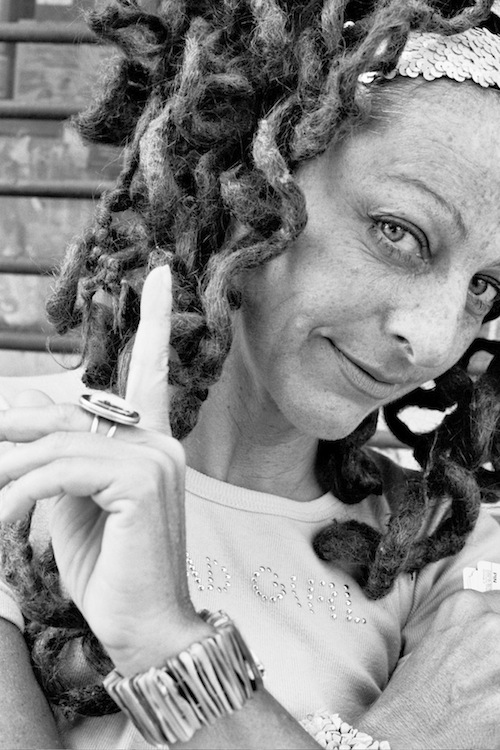 Ari Up's label and manager have both released statements on the passing of the Slits singer, who died yesterday after a long battle with an undisclosed illness. She was 48 and is survived by three sons, her mother Nora, and her stepfather John Lydon.
Narnack Records' Shahin Ewalt said, "We had the privilege over the last couple of years getting to know Ari both professionally and as a friend. Ari was a rare and beautiful person. She had so much energy, and was full of life. There is no one like her and I'm afraid there will never be another Ari Up. She was fearless, pushing the boundaries of music in unprecedented ways. You can hear her direct influence in punk, indie and reggae over the course of the past three decades.
She made life fun and was so passionate about music. Ariane very much wanted her music to live on. She was smiling and making things happen through the good and the bad. We will truly miss her.
Our heartfelt condolences go out to her family."
And Up's manager, Jeff Jacquin, added, "In my 20 years as a manager I have never seen or felt such inspiration and unyielding passion for music and life as I had with my dear friend and client Ari Up.  She was truly one of a kind, and there will never be another like her. She influenced generations of women and created some of the most memorable music of our time, but Ari's true magic was how she affected people on the street, face to face every day. She ate life up and spit it out, she lived it on her own terms and never gave an inch! The Slits will live on forever and continue to change the way people feel about music and themselves and that's just the way Ari would want it! We will all miss you so much!"
The Slits' final music video, "Lazy Slam" (taken from their Trapped Animal LP) is available after the jump. According to the band's publicist, Up "was insistent that the video be seen and it was her wish to release it posthumously."