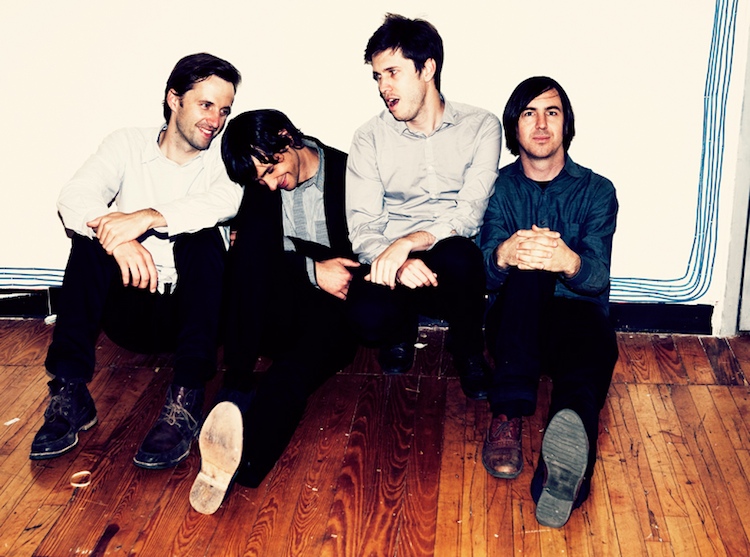 Photo by Marley Kate
As you may have noticed on our Twitter feed, the iPad edition of our new issue landed on Zinio's newsstand tonight. You can grab it here, or order a discounted subscription that starts today by clicking this.
Here's what's inside:
Cut Copy's first North American cover story, captured back home in Melbourne.
A track-by-track breakdown of Yuck's debut album, complete with the entire record in streaming form.
A rainy afternoon at MoMa's Abstract Expressionism exhibit with Anika.
Five non-musical influences on Toro Y Moi's new album.
tUnE-yArDs talks about MC Solaar.
Hunx of Hunx and His Punx sketches his dream stage outfits.
Holy Ghost! fill out a Lib Service form.
Obits frontman Rick Froberg shares a rather disturbing drawing based on James Blake.
A look at Panda Bear's personal record collection.
Trevor de Brauw of Pelican talks to Dylan Carlson of Earth about the power of the riff.
An extensive Q&A with Hyperdub founder/unofficial king of the UK underground, Kode9.
Exclusive photos of Kurt Vile making Smoke Ring Around My Halo, plus candid and live shots of the Ex, Mike Watt, Tyler, the Creator and more.
And finally, we asked our favorite Buzz Bin-worthy 'moody bands' (The Soft Moon, Cult of Youth, Silk Flowers) what makes them smile.
Oh, and if you'd like a free look or don't own an iPad, you can always head here.