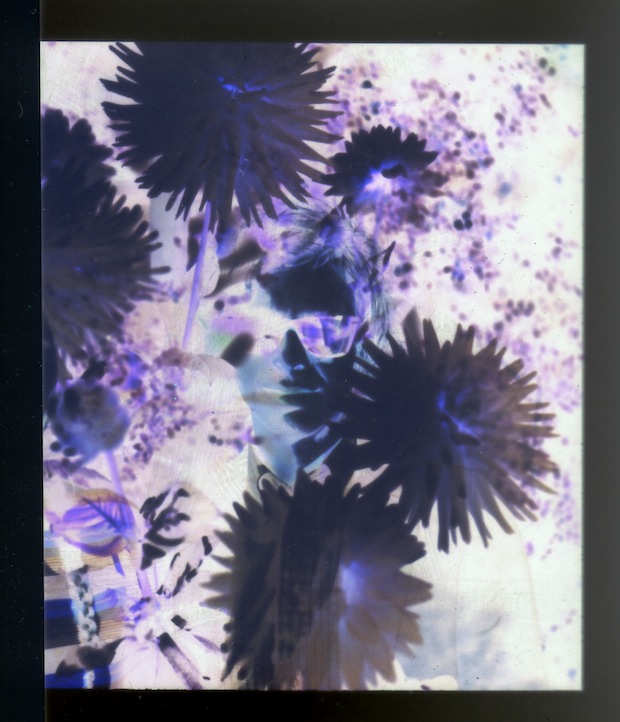 [Photo by Sean McFarland]
Funny story: as cosmic and Kraut-y as Alexis Georgopoulos' ARP project sounds, it isn't actually named after the synth series that left its mark on classic albums by David Bowie, Depeche Mode and Klaus Schulze. That said, the multi-instrumentalist/composer had a lot to say when we asked him about his favorite ARP-driven tracks…
Malcolm McLaren, "Obatala"
I've been sort of obsessed with this little vignette ever since my friend put it on a mixtape for me years ago. What McLaren himself did on this is anyone's guess, but the group he's assembled sounds like that era of CAN when they got into loads of African music and Fairlight synths. It also reminds me of a lot of recent Balearic stuff coming out of Sweden. I'm obsessed with certain synth string sounds. "Obatala" has a heavenly refrain played on an ARP Omni II.
–
New Order, "Age of Consent"
The string melody on "Age of Consent"–provided by the ARP Omni–always always always slays me. Makes me want to dance and cry at the same time.
–
David Bowie, "Sound & Vision"
It's hard to say which ARPs Eno & Bowie used on Low–they kept their secrets close to their chests–but I have a feeling they used a lot of them. Maybe a Quadra on "A New Career In A New Town" or "Warsawa." In any case, the synth strings–I'll guess from an ARP Solina String Ensemble or an Omni–on "Sound & Vision" are THE. BEST.
–
Japan, "Quiet Life"
Hmm, I'm guessing here, but I'm pretty sure the arpeggiated synth bassline is from an ARP Odyssey. Either way, I love this song. And clearly, so did Duran Duran. Notable also for arguably the best use of a fret-less bass in a pop song.
–
Takehisa Kosugi, "Catch Wave"
Kosugi was in Taj Mahal Travelers, a group of Fluxus artists from Japan in the mid–'60s. They were like professors in houndstooth blazers who turned on and grew their hair out and looked like Tangerine Dream. "Catch Wave" is a long-form piece for synth and violin and I am pretty positive the synth used here is an ARP 2600. Soooo deeeeeeep.
–
ARP's latest album, The Soft Wave, is available now through Smalltown Supersound. You can grab an exclusive "minimal mix" from him here.