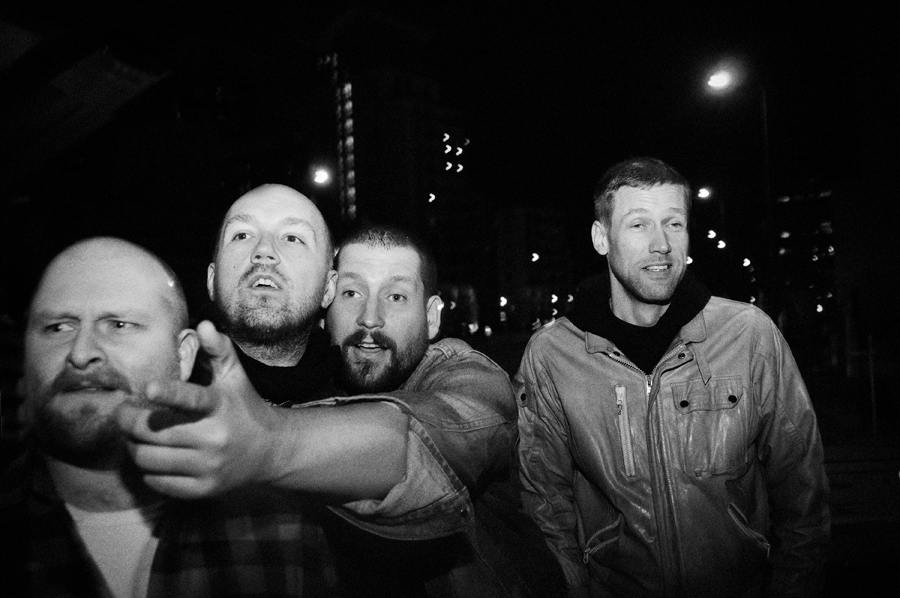 Words by Luke Howard of Horse Meat Disco
It's impossible to pick 10 essential disco records as there are so many that I adore, so here is a selection of some of the influential favorites in my head…
1. Donna Summer, "I Feel Love" (Casablanca, 1977)
This Giorgio Moroder-produced Donna Summer classic took Euro disco to its commercial and artistic peak way back in 1977. With its arpeggiated bass line and synth patterns this track wrote the template for electronic music–techno, Hi-NRG, house, trance and nu-electro all owe a debt to "I Feel Love." The most influential disco record ever? We think so.
–
2. Love Unlimited Orchestra, "Love's Theme" (20th Century, 1973)
A track that launched 1000 hustles; the most romantic instrumental track ever. It still sounds as good at the end of the night as it must have almost 40 years ago. Originally an album track that became so popular on the burgeoning dance floors of LA and New York that the A&R men at 20th Century quickly released it as a single.
–
3. Carl Bean, "I Was Born This Way" (Motown, 1977)
This out and proud stomper may not have been one of Motown's biggest sellers, but as far as breaking ground both politically and musically, "I Was Born This Way" is up there with the best protest songs. Forget the Gaga track with a similar name; Carl Bean's version comes from the heart and soul of the African-American experience of growing up gay in 1970's America. Supported by the production genius of Baker, Harris & Young from Philadelphia's finest disco orchestra MFSB, this is the gay anthem.
–
4. Harold Melvin & The Blue Notes, "Don't Leave Me This Way" (Philadelphia International Records, 1975)
"Don't Leave Me This Way," along with previous singles "Bad Luck" and "The Love I Lost," place Harold Melvin and the Blue Notes at the pinnacle of disco-soul brilliance. The combination of Teddy Pendergrass's heart-ripping lead vocals with the orchestral arrangements of MFSB send shivers up your spine whilst your arms reach for the sky–music that makes you want to dance and cry at the same time.
–
5. Melba Moore, "You Stepped Into My Life" (Epic, 1979)
Melba had already had some disco success with Pick Me Up I'll Dance, This Is It, Promised Land and the slow disco or sleaze favorite Standing Right Here, by the time she released this Bee Gees cover version. A beautiful interpretation with a long intro, shimmering string arrangements and a breakdown that leads you back into the happy melancholia that prevails throughout. One for the early morning sets.
–

6. MFSB, "Love Is the Message" (Philadelphia International Records, 1973)
The track that launched a thousand vogue-offs was also a blueprint in the art of re-editing disco music–extend the breaks, the solos and the best bits for dancing. The cream of New York and Philadelphia disco soul and jazz musicians made up MFSB, who also performed as the Salsoul Orchestra.
–

7. Cerrone, "Supernature" (Cotillion, 1977)
French drummer Jean Marc Cerrone comes over all sci-fi in this timeless European disco gem that still packs the dance floor.
–
8. Brainstorm, "Loving Is Really My Game" (Tabu, 1978)
This pumped-up disco banger from cosmic-soul supergroup Brainstorm is all about the lead vocals and the extended breaks and even has an intro that sounds a "lil' bit country." Quite difficult to mix as it's so fast, but always worth dropping as it has such an energy to it.
–
9. Sylvester – "Over & Over" (Fantasy, 1976)
Before Sylvester made us feel mighty real and became the world's first black, out gay, cross-dressing superstar in 1978 he gave us this slice of hi-octane gospel funk. Sylvester along with his backing vocalists the Two Tons O' Fun (who went on to become the "It's Raining Men" Weather Girls) transformed this mid-tempo Ashford & Simpson song into a call and response, foot stomping, hand clapping, churched-up stomper that never fails to cause dancefloor mayhem.
–
10. Chic, "Good Times" (Atlantic, 1979)
It's hard to choose a Chic track to put in this list as they had so many great records in the late 1970's, but they have to be in any list celebrating the best of disco. "Good Times" not only shows the best of Chic in all their stripped back, less-is-more elegance, it can also be seen as a bridging track from disco to hip-hop as it was used by so many MC's as a backing track in the early days of block party hip-hop.
–
Further Listening
Horse Meat Disco's third sprawling slab of glitter ball goodness–including an entire disc of Sleaze-y downtempo anthems–is available now through Strut and such digital shops as iTunes and Amazon. The quartet returns to New York City for the final installment of MoMA PS1's Warm Up series on Saturday, September 3rd.