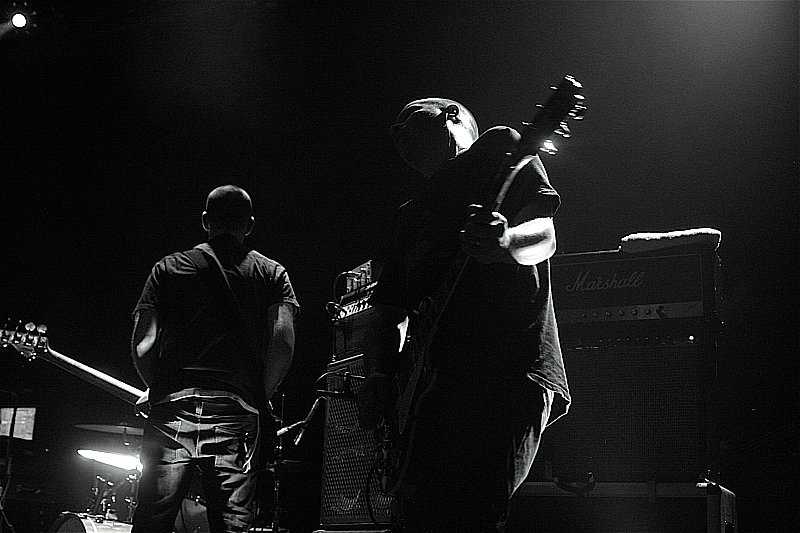 Photo by Andrew Parks
If you're one of those people who thinks Mogwai albums are nothing but a series of peaks and valleys, multi-instrumentalist Barry Burns is about to dispel that notion with the stories behind their songs, from the disastrous "party time" atmosphere of Rock Action to the reason why their Castle of Doom studio should really be called the Castle of Grim…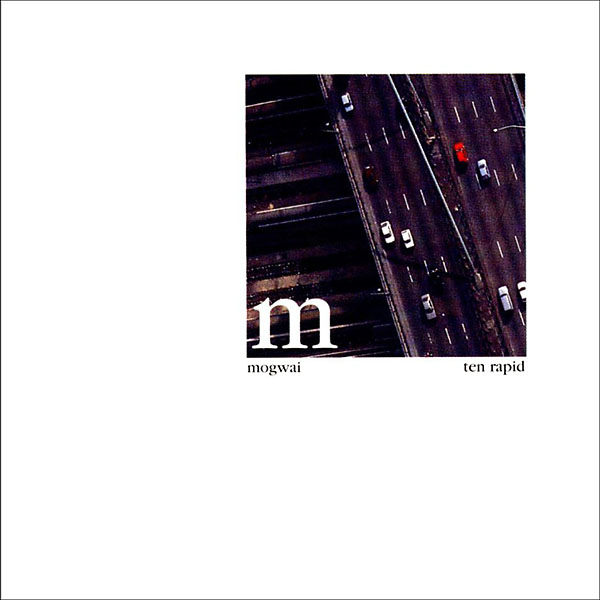 Ten Rapid (Rock Action, 1997)
I wasn't yet in the band but [guitarist] John [Cummings] sarcastically assures me it was the sound of the band trying to find their feet. A singles compilation…and a feet finding expedition. No hookers died. That's a very good start to a young band's career.
–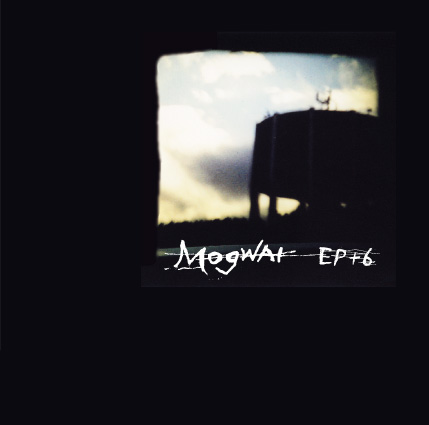 EP+6 (Chemikal Underground, 2001)
This was another compilation; this time of EPs inbetween Young Team and Come On Die Young. If anything, this little exercise is proving to me what a crap memory I have, and I'm sitting in a room with zero internet, so I can't even tell you all the songs on there. I am a very poor man's Paul Gambacini.
–
Young Team (Chemikal Underground, 1997)
The first album proper, released on Glasgow's Chemikal Underground record label and recorded by Paul Savage of the Delgados. I first met the band in the studio while this was being recorded and I have a cameo appearance. The album went down really well in the press, with the NME awarding very high marks. The band, however, are not so keen on this record for a myriad of reasons. I like it for what it's worth.
–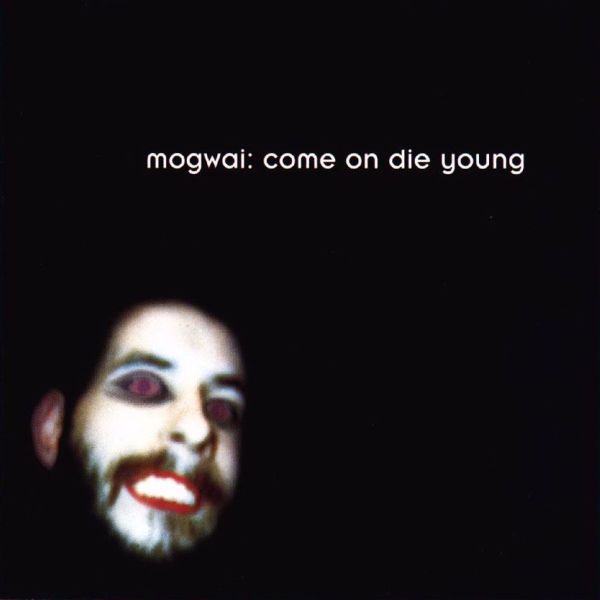 Come On Die Young (Matador, 1999)
I became a full time member of the band in 1998 and we recorded this album in the winter, in upstate New York with Dave Fridmann of Mercury Rev. The songs are pretty sparse, maybe even bleak, but the band's spirits are high and we had some laugh doing this record. I ate 50 suicidal buffalo wings in one night.
–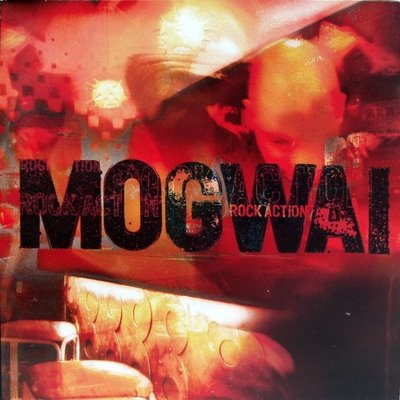 Rock Action (Matador, 2001)
Oh dear. Band were given too much money to record an album, thus a little too many NYC "party times" and not enough thought went into this effort. The band are not massively proud of Rock Action, though it does have its moments such as "2 Rights Make 1 Wrong" and "Sine Wave" (when we discovered the magical Roland vocoder) but what the fuck is "Robot Chant" all about? The name of the album is both the name of the drummer from the Stooges and also the name of Mogwai's own record label. A car was heavily vandalized during the recording of this album which photographer Steve Gullick had hired. That is all.
–
Happy Songs for Happy People (Matador, 2003)
A lot of people seemed to like this album, which was recorded solely by Tony Doogan, who had helped record Rock Action with Dave Fridmann. Quite a consistent record and one that we all regard fondly I think. It had some of our favorite songs on it. (No, not cover versions of Ricky Martin…our own actual songs.) It was recorded in a nice old church studio in Glasgow. It was round the corner from a brothel which miraculously no one ever saw the inside of. We're quite nice boys in reality so we stuck to the table football.
–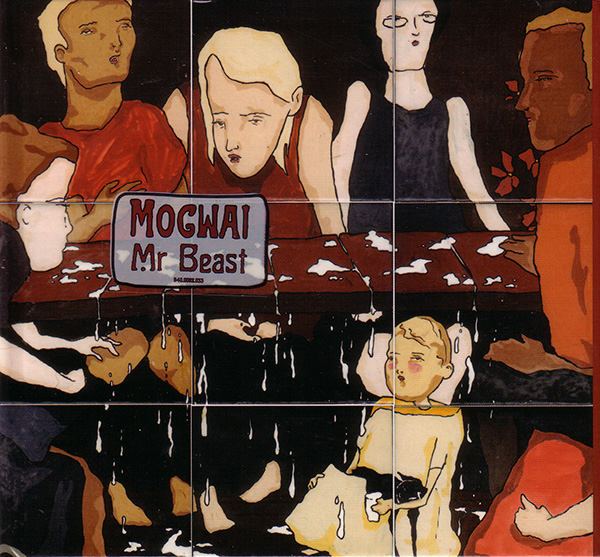 Mr. Beast (Matador, 2006)
We bought a studio in Glasgow and recorded with Tony again. It was named the Castle of Doom. We were quite busy that year with other recording so we spent quite a lot of time in there. Even sometimes on the couch overnight. I have pretty hazy memories of this record for whatever reasons but I think it's quite a good record and some of the songs from it ended up (inexplicably, we thought) on the Miami Vice film.
–
The Hawk Is Howling (Matador, 2008)
Having been thrown out of the studio building because The Fratellis bought it, we used Chemikal Underground's spin-off studio (Chem19) in a satellite town of Glasgow called Blantyre. We recorded with Andy Miller and we had great fun doing it. The important find of this episode however, was a snack van called Jade's which has surely some of the most gourmet un-gourmet food you are likely to find in any industrial estate in the world. We recorded our live album and film Special Moves/Burning at the end of this tour.
–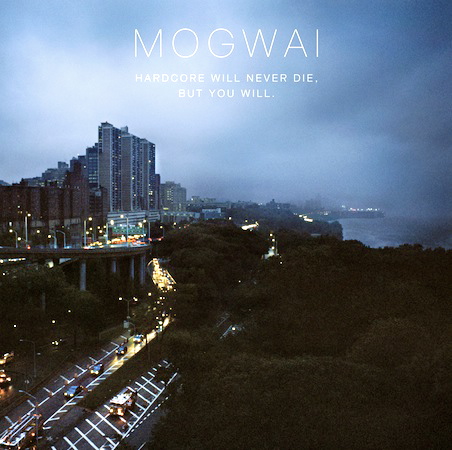 Hardcore Will Never Die, But You Will (Sub Pop, 2011)
Recorded in Chem 19 again, this time with Young Team producer Paul Savage but mixed in the new Castle of Doom, which is in a new location that can only be described as the setting for a typical Ken Loach film. The Castle of Grim more like. A murder happened while we recorded this record and it wasn't us. It's Mogwai with major chords and fast drums. We'll see how this one pans out.
–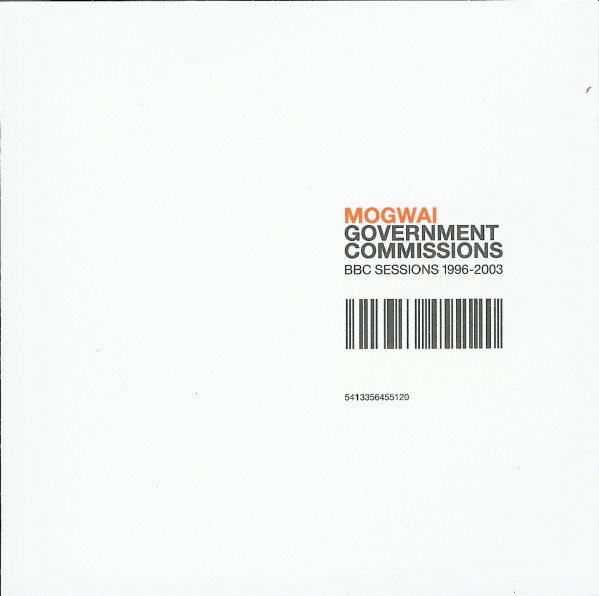 Government Commissions (Matador, 2005)
The BBC sessions; well, the best parts anyway. A pretty decent introduction to the band I think and nice, different versions to the albums proper. Nice cover art.
–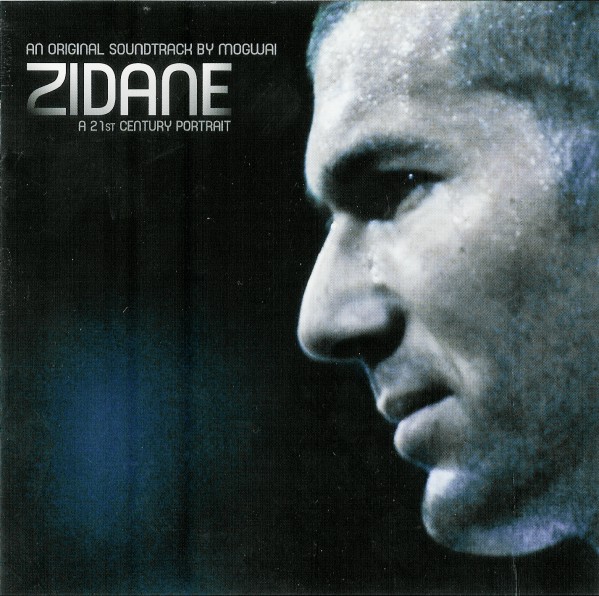 Zidane: A 21st Century Portrait (PIAS/Wall of Sound, 2006)
Douglas Gordon and Philippe Parreno's film about the footballer with us providing the music. We did this really very quickly but we enjoyed it immensely and it proved that we could actually come out with quite a lot of decent music in two weeks. (Well, we liked it.) It's quite nice to do different things from plain ol' albums.
–
The Fountain (Nonesuch, 2006)
We only played the music and didn't write it. It was for me, painful! Not really–I just didn't enjoy the Hollywood processing machine much. Too many cooks.